Creating a website in the present era is not a difficult task. People design websites for many purposes but the basic motive is to make money. Making money through a website is not that easy, you need to apply your skills and attract traffic to your website, the greater the popularity the more money it will make or you. So let us have a look at the best ways to make money for your website.
Sell Space
One of the basic and most important ways of making money from your website is through advertisements. The ads in the sidebar pay you on monthly basis for buying the space on your website. The ads contain a direct link to their websites and thus gain popularity among the visitors of your website. You can just sit comfortably once the ad is placed without having to do anything.
Pay per Click Ads
The PPC advertisements pay you on per click basis, the more clicks they receive on your website the more money they have in the offering for you. Google Adsense is the most sort after way for subscribing to such ads, it allows you to pop a code into your website and also selects appropriate ads for to be placed at your website. And once placed you will be paid for every click on the ads at your website.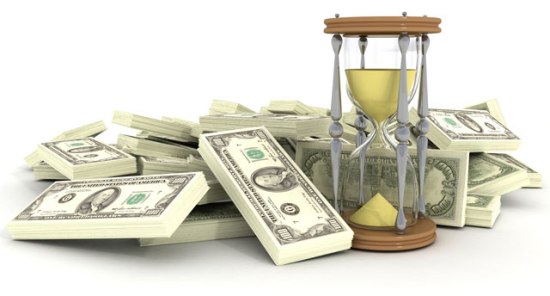 Selling Services
Your website can earn huge amount of money for you if you start selling informative content through it, a good blog is a prerequisite for this purpose. It attracts traffic and thus clients. As far as payments are concerned for the initial phase Paypal could serve the purpose.
Email Marketing
Creating an email list is a powerful way of making money. Building a firm brand always attracts readers back to your site. Email marketing invites money in multiple ways be it direct promotion by email or the delivery of free monetized reports. Email market is a direct way of marketing and is easy and simple.
Review Products
You can create a dedicated space for the review of products on your website; review almost anything from software to cars or daily care needs and if the associated brand has an affiliate program to offer you can make money. In this way you can also connect with the industry leaders and at the same time earn good.
Membership
If your website has some valuable content to offer, then you can also earn by providing premium membership to your website. Premium membership brings huge continuous amount of income and at the time good traffic to your site. Regular updates on the site attract more members.
Sell Products
Online shopping is in great demand these days, so if you have any product to offer to the world go ahead and the list of customers would surely be long. It also helps in popularizing your brand along with inviting huge profits. The only bottom line is that it requires a lot of time to manage both your products and the website.
Digital Downloads
eBooks and other digital content like WordPress themes etc are in great demand and being downloaded from the World Wide Web regularly. You can earn by providing links for these downloads and earn, consumes less time and brings good returns.
Donations
Just release useful content on your website and then add a space for donations. There are many who if find the content useful can donate good amount to your website. Set up a Paypal account to receive donations.
Multi level Marketing
If you sell membership packages you can also do it by creating a network, either binary or multi leg. Just offer an affiliate program to your existing members and they are sure to invite more members thus increasing traffic and adding to the revenue. The network once created grows further on its own.
Thus a website can attract decent amount of money for you in many ways, just try and make your website productive and useful to enhance its popularity and once it starts attracting high traffic flow it is sure to thrive and make you financially sound. Popularity is the key word for almost every technique of making money through website.
Disclosure: We might earn commission from qualifying purchases. The commission help keep the rest of my content free, so thank you!