Your email marketing list is a very powerful tool for online businesses, are you getting the most out of it?
Most marketers focus on building larger email lists for a wider market reach and because of the promise held in larger subscriber lists but unfortunately, larger lists tend to become unresponsive since it is harder to build closer relationships. Providing value to your subscriber list promotes loyalty however, there are other strategies that help increase the expected response rate. Online marketers can awaken unresponsive subscribers through some of the following ways.
1. Delivery Rate
Email marketing companies play an important role since they help increase delivery rate to your subscribers. Essentially email marketing distribution services increase effectiveness and enhance chances of email deliveries since they use several IP addresses. This importantly reduces the likelihood of spam filters from blocking deliveries to the intended recipients. Therefore as an online marketer you should always look at statistics on which provider has the best delivery rate; ideally a good marketing delivery system should have a 99 percent track record.
2. Subject Line
We live in a fast pace society and most of us have many things to do in a limited amount of time. When targeting people though messaging services you should always use a subject line that catches the eye since an appealing headline makes your messages stand out, and this makes an easy pick from anyone's inbox. A catchy headline says it all since it provides the much-needed breakthrough results. Online marketers can enhance subject line practicability through art and science. It is also important to test the effectiveness of your email, check if it passes as a must read, and is not too bulky for better results.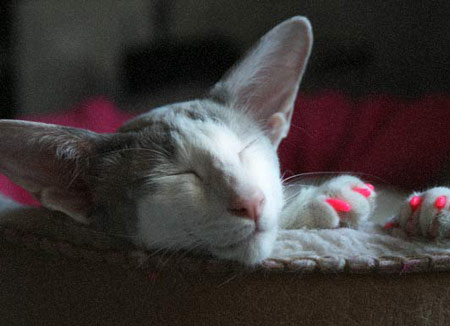 3. Time
According to statistics most people show higher potential in terms of the open rate results recorded on specific days of the week. It is also important to look at the time and interval you send emails since this also influences different open rates. Actually the day and time your target audience receives your messages has a great impact on the intended reaction thus, marketers should schedule their strategies for better open rate. Scheduling is also important because of time differences for marketers with international or cross border clients.
4. Text or HTML?
The format used to send emails also impacts on the delivery rate. Statistically text-based emails have a higher delivery rate than HTML based emails. Although HTML mails have a better appeal they have a lower delivery rate since these emails are easily detected as spam.
5. Quality Score
Essentially checking on email quality improves email account rankings which helps overcome issues around spam filters. This importantly improves delivery rate and above prevents your email account from being blocked. You can improve email quality score through email services that allow use of spam filter detection, and checking through your subscriber list for emails that bounce or ones that have wrong email or inactive address.
Using the above strategies will help improve the overall effectiveness of your marketing strategies. Also before subscribing to services like auto responders, or messaging packages you should always confirm that they have above average response rate, preferably 99 percent. Additional strategies like quality score, use of good subject lines, scheduling, and enhancing email delivery rate impacts positively to your online marketing strategies and improves your email account rankings.
Disclosure: We might earn commission from qualifying purchases. The commission help keep the rest of my content free, so thank you!