I know it sounds crazy, sensational, and intimidating but it's very much possible to create a whole series of information products in a single weekend. Using the strategy I'll be sharing in this article, you'll see the theory and focus required, on your behalf, to not only get a product out to your community but blow them away with a wide range of offerings.
The Top-Down Method
Most bloggers have this idea that they should build up their blog before they ever put a thought into the products they'll be offering. If you're reading this, you most likely have a goal of earning money through your blog and even more likely – you're in this situation.
Don't fret. It's never too late to create a premium offer to your community whether you've just begun or have half a decade behind you.
What am I talking about? A top-down approach to product creation.
The essence of this train of thought is that you start with the most difficult media forms and create additional product offerings from the easier, segmented work.
The process goes like this: Membership -> Video -> Audio -> Ebook -> Freebie.
If you were to work your way backward, from that example, it would take ages and you'll eventually get so frustrated that you'll give up along the way. Going at it from the direction I've mentioned allows you to overcome the largest hurdle in the very beginning and benefit from everything you do from then on out.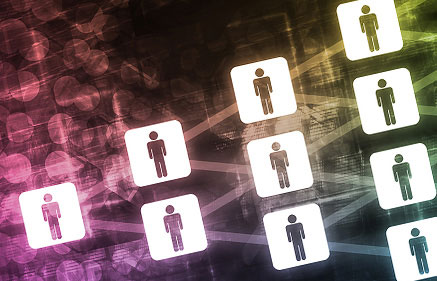 Membership First
A membership website has the greatest ability to earn you an online income because it creates recurring payments from your customers and the longer these members stay active, the more likely they'll continue to purchase from your business.
A membership has a lot of elements, such as:
Videos
Audio
Text
Forums
Q&A
You've probably been on a membership at one point whether paid or free. Generally, you want to make the membership website as meaty in content as possible.
Before you get in over your head, I would recommend drawing out the overall structure of your membership website, how you'll market it, pricing, and how you'll support customers.
From there, you'll move onto …
Video Second
Video gives you the greatest control over your content because it can be broken out into each of the items below this section. But, before even that, you have to record the video.
I would recommend that you put together about 10 – 12 videos about your topic from the very beginning fundamentals to the advance stuff. Each video can be between 20 – 60 minutes long (the longer the better).
On your membership website, you could have a 'video' section for your tutorials. People love learning through video which means it'll be a great draw to your membership website.
Doing Some Audio
After you've got the video, you can easily rip the audio and form it into podcasts or audio courses. There are free tools like Audacity that allow you to place in the video and rip the audio – it's extremely simple.
Once you've encoded the audio, I would recommend that you make these recordings a separate product by creating a great set of graphics and sales page.
The kicker is that you can then take these audio recordings and put them onto your membership website within an 'audio' section. Yes, it's the same information people get from the video but some individuals want to hear what you're teaching while in the car or while they're working – it's a win/win for both parties!
Piece Together the Ebook
Transcription services can be bought on the cheap through outsourcing and even using tools like Dragon Naturally Speaking. Once you have the audio transcribed, it's a matter of formatting each tutorial into its own article which can be shared on your membership website or, better yet, pieced into an ebook which can be sold at a discount.
Ebooks are always a great form of online income especially if your community doesn't want to pony up the money for the membership subscription. All you need to do is make a great cover, format each into a chapter, write an intro and conclusion, and bam, you've got another product to your line up.
Break Off the Freebie
Finally, I would suggest that you take maybe one or two sections of your overall product (from the video) can turn it into a freebie. Since you have each of the formats, you can choose what type of media this freebie is or, better yet, have the freebie be each form of media!
With the freebie, you can entice people to sign up to your email list which starts the sales process. Use a bit of the information you have from the transcriptions for the emails and you'll find that people will buy into your products (or membership website) because of the incredible value you've delivered.
Can all of this be done in a weekend? Certainly. But it requires a ton of drive and focus. Recording video, from scratch, may take you a few hours for the first but you'll get the hang of it. In a day, you'll knock down the video and the rest comes naturally if you outsource it. Once it's all together, you'll have a new multi-tiered product ready for your community by Monday.
Disclosure: As an Amazon Associate, I earn from qualifying purchases. The commission help keep the rest of my content free, so thank you!