Nowadays, users are more interested in the number of megapixels slapped into a smartphone's camera when a new flagship is launched, be it from Apple, Samsung, Sony, Nexus and other brands. But one factor contributing to a camera's quality of capture is often missed in product specifications: the aperture.
Aperture vs Megapixel
As a freelance photographer, I believe cameras need less megapixel count and more of the aperture value, sometimes called the f-value, though they are not exactly the same (aperture is measured by the diameter of the lens opening while f-value is the ratio of the focal length to the lens opening's diameter). That is, if you are not into the printing business. As I have mentioned in a previous article, megapixel only matters when you are printing large copies of your photos. That is so because large printing materials such as tarpaulins, billboards, etc.
Read also: Forget about megapixels, your smartphone's sensor quality is what matters
The smartphone camera aperture – not the sensor size or the thing called MP – controls much of your photo's sharpness, exposure, brightness and focus. Here is why. Like digital single lens reflex cameras, many mobile devices currently sprouting in the market as though mushrooms have improved imaging capability due in large part to the introduction of wide-aperture compact lenses.
Here are some of the high-end smartphones with wide aperture (rear camera only):
Samsung Galaxy S9/S9 Plus, F1.5
LG V30, F1.6
Samsung Galaxy S8/S8 Plus, F1.7
Apple iPhone 7/7 Plus, F1.8
HTC 10, F1.8
iPhone 6S/6S Plus, F2.2
Sony Xperia Z series, F2.0
Nexus 6, F2.0
Motorola Droid Turbo, F2.0
Nokia Lumia 720/730/735, F1.9
Xiaomi Mi 4, F1.8
Here is a photo taken using Samsung Galaxy S7 (f/1.7) and an iPhone 6S (f/2.2):

What is aperture?
For non-photographers, here is a quick guide: the smaller the f-number, the wider the aperture. Otherwise, you see a photo with relatively less focus, brightness and crispness. It means that a camera sensor's ability to let in more light is dictated by the size of aperture opening. So the wider the aperture, the more light comes in. This is especially helpful in low-lit environments where you need to have as much exposure as you need for a good quality image. If your smartphone does not have a wide aperture, you will get underexposed and/or noisy photos. This can be aided with the use of slower shutter speed or higher ISO, but these settings are mostly used on DSLRs. Though some phones currently have pro modes where you can control the shutter speed and the ISO value, a majority of users don't touch those settings and capture photos in auto mode only.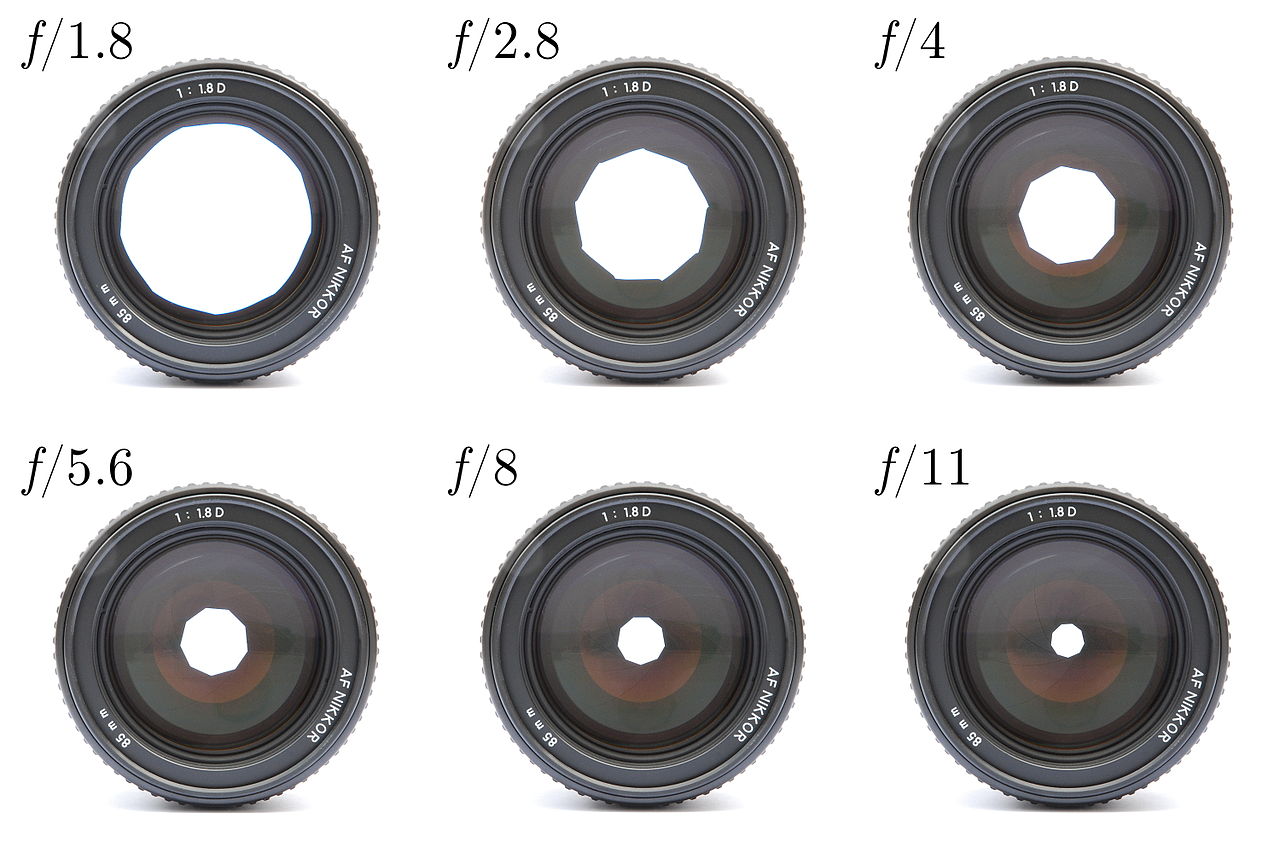 The advantage, however, of wide apertures is that you do no longer need to adjust the shutter speed and ISO in low-lit environments, meaning your smartphone camera will be more flexible in different lighting conditions. A slower shutter speed, for example, is not applicable if you are shooting a person, especially a moving person or object. You will need a relatively faster shutter speed to freeze the motion and avoid a blurry capture of your image.
Meanwhile, a higher ISO could sometimes lead to noisy images, or images with infinitesimal specks on it. It happens because you are, in effect, stretching the sensor's light sensitivity to a level where there is no light anymore to detect, therefore resulting in digital aberrations that seem to register light where there is none.
As I have made mention above, the f-value is the ratio of the camera's focal length to the diameter of aperture opening. So the focal length of a camera is another factor to consider when weighing in on the image quality of your smartphone camera. For comparison, I listed below some high-end smartphones along with their equivalent focal length and aperture:
Samsung Galaxy S8/S8 Plus: 26mm, f/1.7
Samsung Galaxy S7: 26mm, f/1.7
Apple iPhone 7 Plus: 28/56 mm,  f/1.8/2.8
Apple iPhone 6S: 29mm, f/2.2
LG G4: 28mm, f/1.8
From this comparison, we can see that the Samsung Galaxy S8 gathers more light than the rest of the competitors.
The size of the aperture opening is also responsible for the depth of field, which results in more or less bokeh: the isolation of the subject from the background. Here is the cheat: the smaller f-value, the more isolated the subject is from the background.
In the sample photos above, there is not much difference, though, in terms of isolation because the smartphone cameras used don't go that far from each other when it comes to aperture. This is because of the crop factor of the image sensor. You can't really expect much blur in the background using smartphone cameras because the shooter is much smaller in a mobile device than in a DSLR, so all you get is also a small image sensor. Here is the formula: the focal length and f-value multiplied by the crop factor.
Conclusion
So the next time you choose which smartphone best suits your taste when it comes to photography, look at the full specs of the device and head directly to the f-value.
Disclosure: We might earn commission from qualifying purchases. The commission help keep the rest of my content free, so thank you!