It has been a common misconception among smartphone owners that the higher the camera resolution, the better the image quality. It is not entirely incorrect, though. But there is something more than the size of sensor that determines the quality of photos taken with your mobile device.
What is a megapixel?
The camera's megapixel – the number of pixels a sensor captures per square inch – causes all the craze in mobile photography among those who have little understanding about the relationship between image quality and the sensor.
For example, most users would prefer higher resolutions of the Samsung Galaxy S5 and Galaxy S6, 16-megapixel sensors, to other Android phones with lower resolutions. The number of pixels means the tiny squares of data that make up an image for a given square inch. So the 16 MP sensor means the camera can capture 16 million pixels of image data per square inch.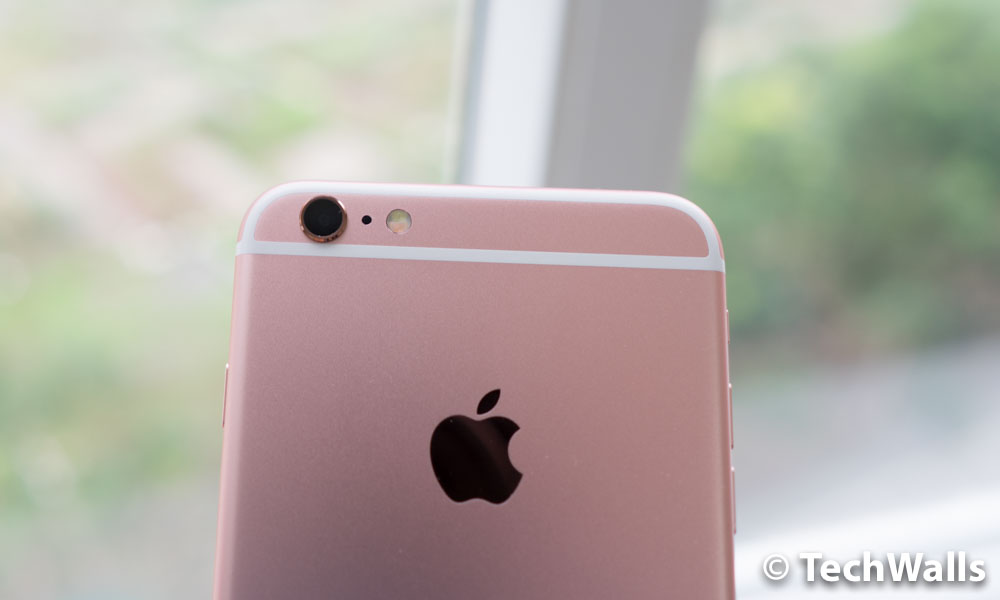 Why the number of megapixels doesn't matter
Mobile phone companies such as Apple, Samsung, Sony, HTC and other key players in this market often tout their product's camera sensor size when they try to market and promote their offerings. In fact, every time they launch a new device, the focus usually turns to the increased sensor size. That leads consumers to believe that it is what matters most when choosing the best handset for mobile shooting. Users tend to cling to the idea that better photos come with larger sensor sizes.
However, that is misleading in a way. It misleads consumers into believing that the number of pixels in a camera sensor matters more than pixel quality. It can be true sometimes. But often, it is the other way around. As a freelance photographer myself, I can attest to the fact that the pixel quality is more important than the sensor size, unless you are shooting for large print materials.
The same is true with digital photography, where most digital single lens reflex cameras are touted by manufacturers by their camera sensor size.
Compare an image taken with your iPhone that has an 8-megapixel camera and another photo taken using your still 8 megapixel DSLR. They both have the same megapixel count, but the images taken are of different quality. Of course, the one taken using the DSLR presents a higher quality than the one taken with an iPhone.
That is because DSLRs, which by the way performs better than a mobile device, have larger pixels that allow more light to enter, resulting in less noisy photos with higher dynamic range. Well, that confirms the fact that it is not enough to cram a great number of pixels, say 12 MP or 16 MP or 20 MP, onto your camera's sensor to get a high-quality image.
Megapixels don't matter with social media
Admit it or not, people nowadays take photos primarily to upload them to Facebook or Instagram or Twitter, and boast to their friends their latest apparel or the meals they eat on a particular time of day. Which nobody really cares about, mind you. Because of the vast network that social networking sites such as Facebook maintain, they have to scale down the photos you upload to their server in a process called compression, which degrades the quality of your image by downsizing its resolution to 72 pixels per inch (ppi).
That is particularly so because Facebook and other social networking sites need to accommodate hundreds of millions of users who log in to their site on a daily basis. This could billions of images uploaded daily, and could count all day without stopping. If otherwise Facebook accepts the original resolution of 300 ppi, it will not survive in the long term. It will crash.
Also, when your friends come to view your photos (note: a single user has at most five thousand friends virtual or real), hi-res images would require large bandwidth, which in turn affects the speed for other Internet users and strain the servers of social networking sites.
For these reasons, Facebook is left with no option but to compress your photos.
In the case of Instagram, as another example, your images are cruelly compressed to 640×640 pixels. So no matter the number of megapixels in a camera, the resulting image is compressed to 0.4 of a megapixel.
When does megapixel size matter?
Increasing the pixel quality on a camera sensor can sometimes help to improve photo quality by enlarging the individual pixels instead of packing more pixels in a given square inch. It does not require bigger number of megapixels.
The explanation for the relationship between the megapixels (sensor size) and camera sensors (sensor quality) is that the larger the pixel, the more light will pass through to the camera sensor. Larger pixel quality also helps to minimize noise in an image. Image noise is caused by the absence of light in a given area.
Mobile devices with high megapixel cameras are also significant when you need to crop an image in the post processing stage, either for printing or uploading to a social networking site.
Cropping an image is sometimes necessary in order to remove unwanted clutter in a scene or to suit your photographic taste. In this case, a camera with higher megapixel count is advantageous because it helps to retain the quality of the cropped image due to the higher number of pixels in a given area.
But still, do you really need extra large sensor sizes such as those 16 MP phone cameras? It depends on how large is your desired print material. If you are printing a 6×4 material, an 8-megapixel camera such as the one found in the older iPhone devices can suffice your needs without compromising the quality of the image.
If you really want to show off your photo and have it printed on a large material, then you definitely need a high megapixel phone camera.
Disclosure: As an Amazon Associate, I earn from qualifying purchases. The commission help keep the rest of my content free, so thank you!