Apple iPhone 6S is the most searched term on Google again and I couldn't resist testing the new phone for another year. As you probably knew, I've never used an iPhone for more than a few weeks because I was always a hardcore Android user. Even it is the iPhone 5S or iPhone 6 Plus, I always sold it to come back to my Android phone.
Can the new iPhone 6S Plus become my daily driver? Let's figure out in the review. My review unit is the iPhone A1634 SIM-free unlocked version that was released a few weeks later on Apple Store.
Read also: Differences between iPhone 6S Models (A1633, A1634, A1688, A1687, A1699, A1700)
Unboxing Video
Design
You can't differentiate the iPhone 6S Plus from the old iPhone 6 Plus by just looking at the devices. Both sport the same design with a metal seamless unibody, curved edges, 5.5″ screen and a protruding camera. So, you absolutely can skip the 6S if you want to upgrade your iPhone just for the design.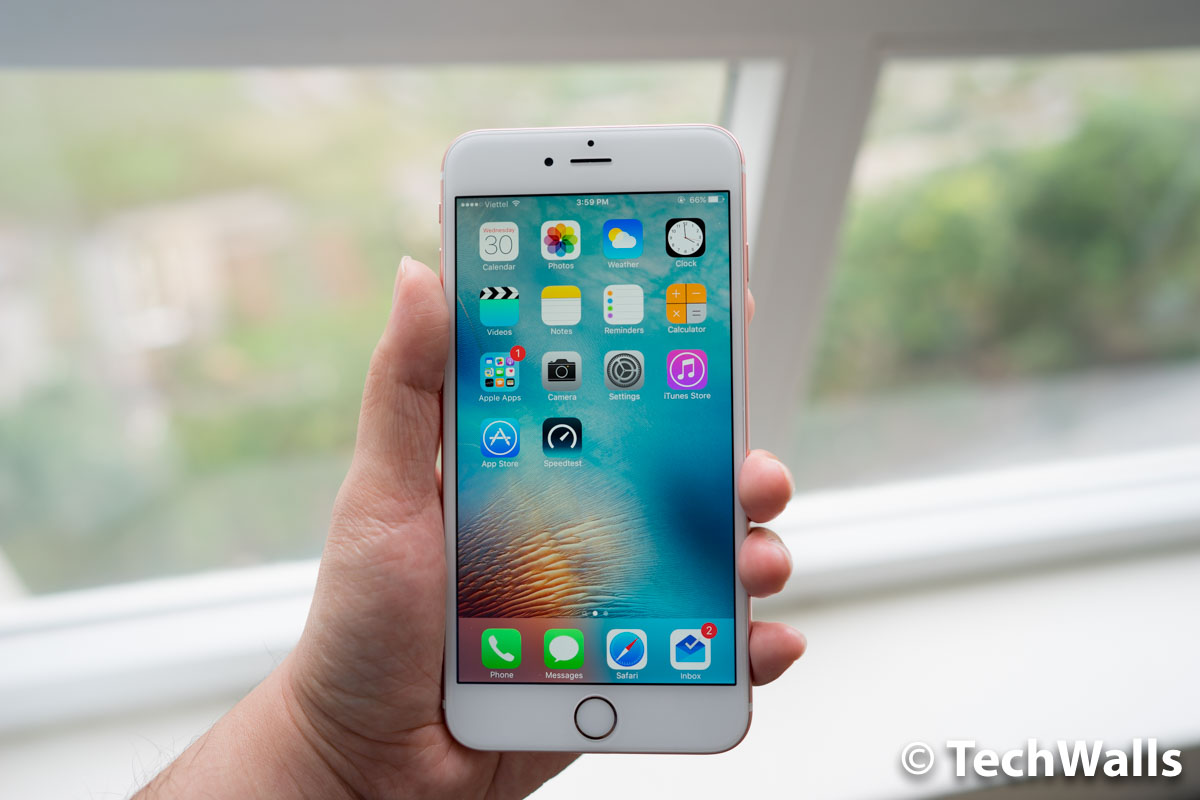 Having said that, there are a few minor changes on the new generation. There is an "S" on the back of the new iPhone. Besides, Apple added the new Rose Gold color this year and also discontinue Gold option for the older iPhone 6. So, if you walk to an Apple Store and want a Rose Gold or Gold iPhone, you will have to buy the new iPhone 6S or 6S Plus.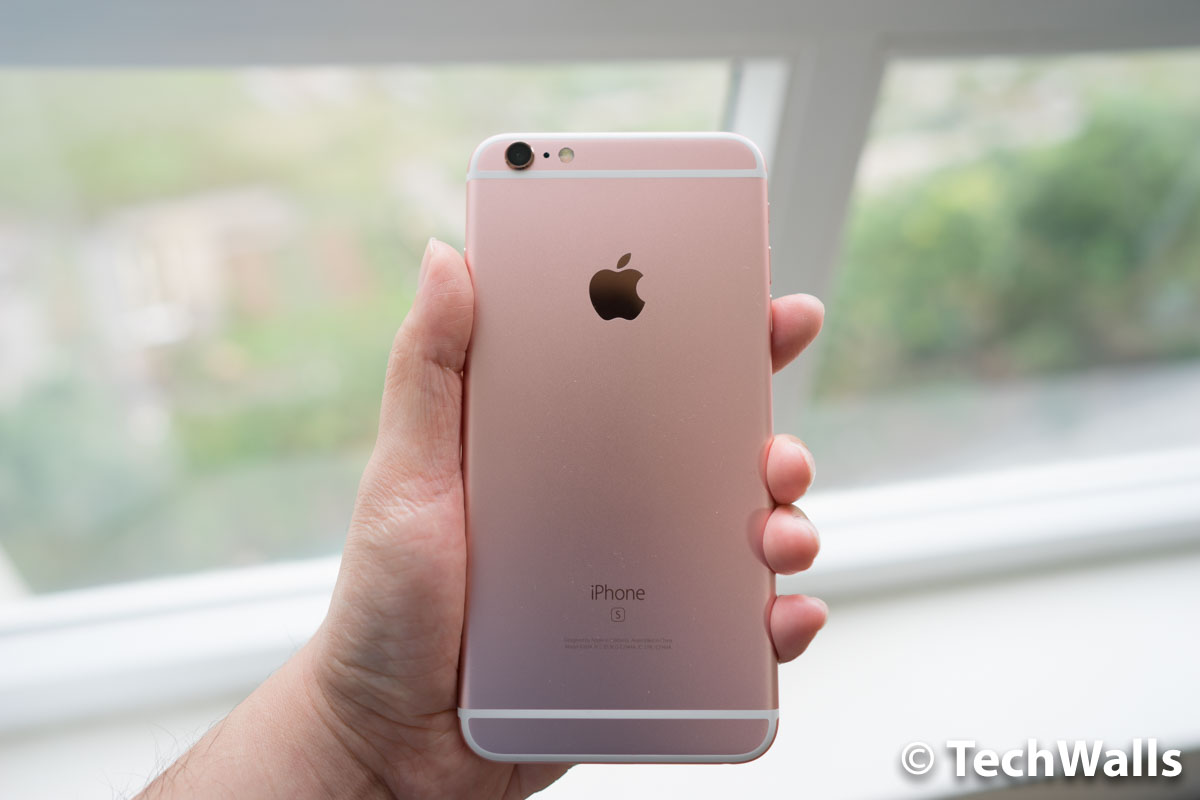 The iPhone 6S Plus is bigger than its predecessor but no one can notice the change because it is just 0.01″ bigger in height, width and thickness. The bigger dimensions can be negligible but I just hate that Apple made the new iPhone more than 11% heavier. However, we have to sacrifice the extra weight for the new features like 3D Touch display and the stronger 7000 Series aluminum alloy.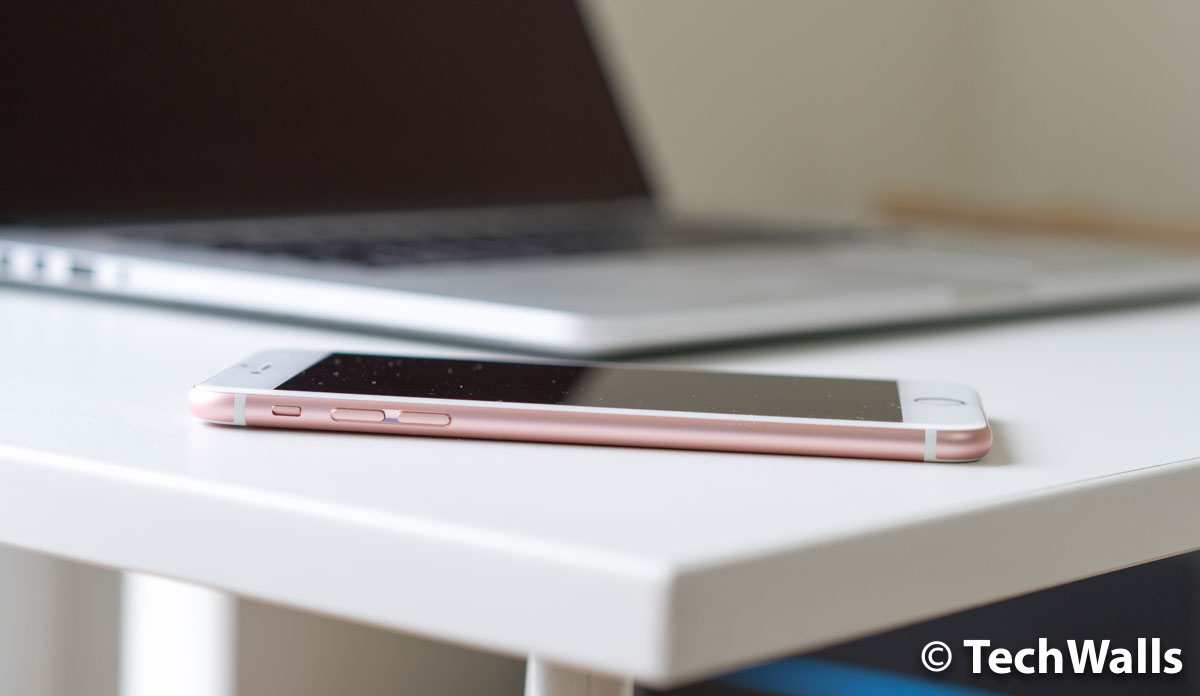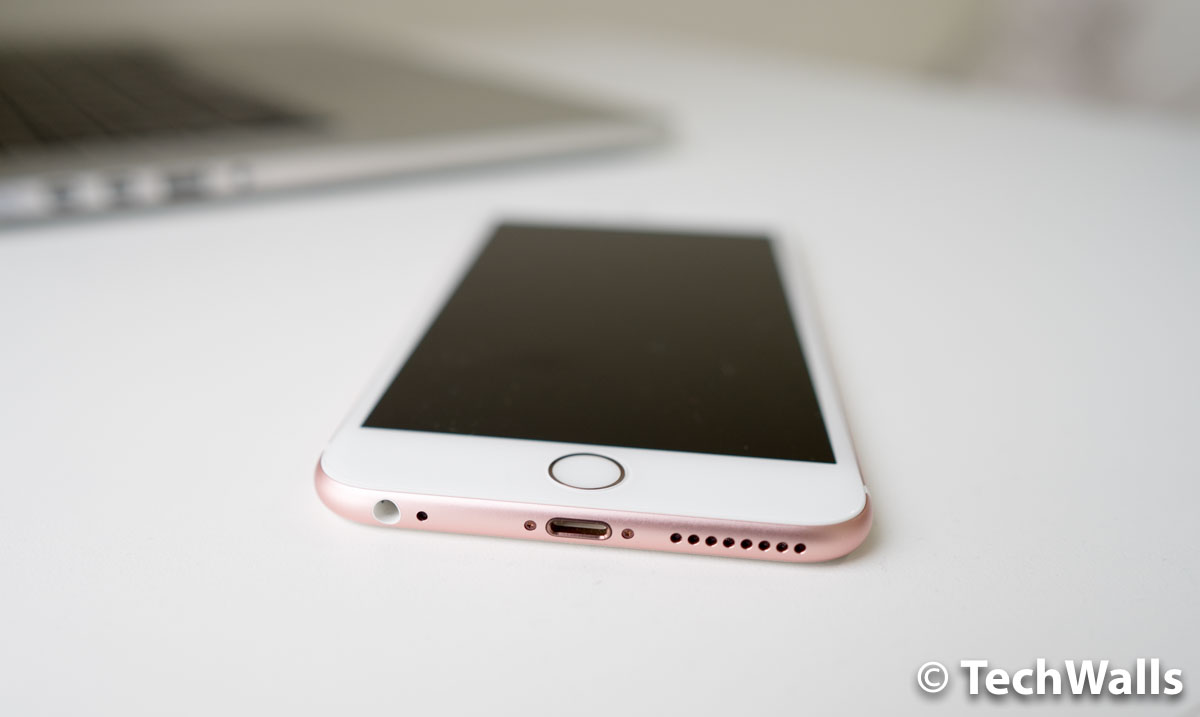 In general, the iPhone 6S Plus still has a great build and design. However, Apple is obviously having a lot of tough competitions out there and the iPhone is no longer the only premium phone on the market. I actually prefer my Samsung Galaxy S6 because it is not as slippery, you will absolutely need a case if you want to use the iPhone.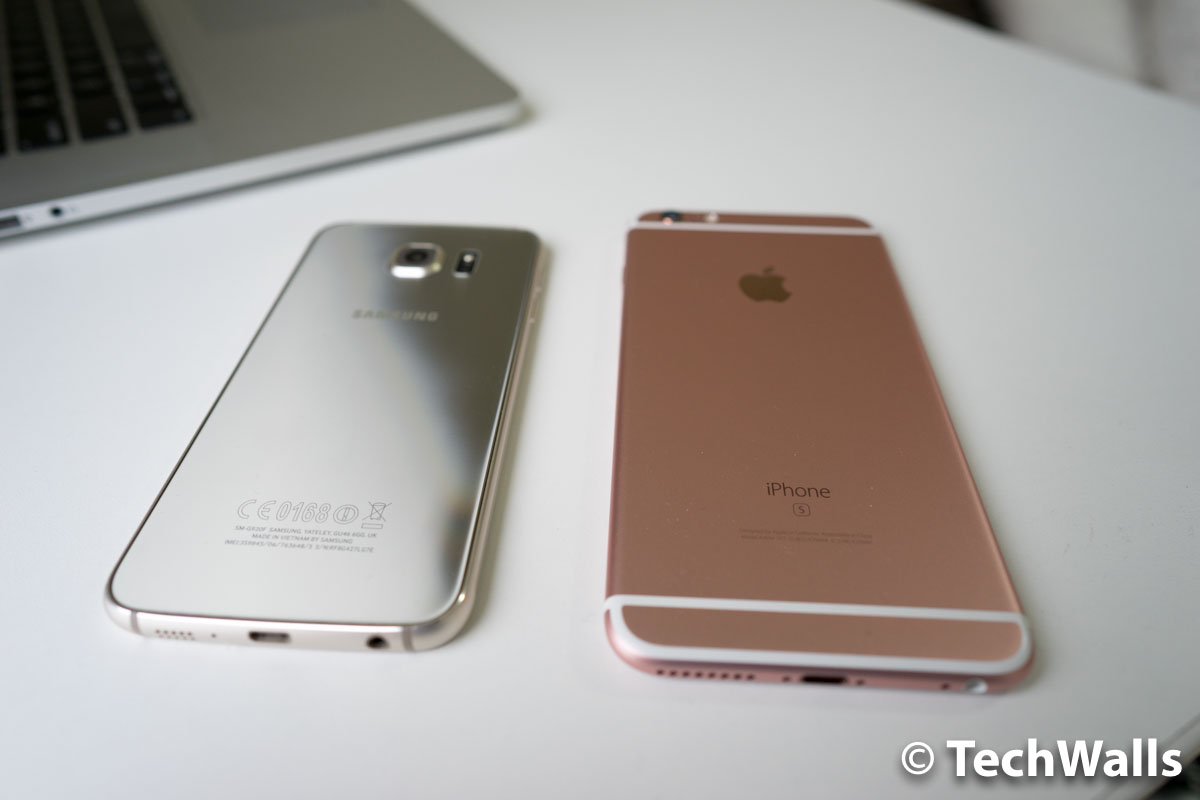 Interface and User Experience
If you used your old iPhone running on iOS 8 or upgraded to iOS 9, you can get used to the iPhone 6S in no time. There are actually some upgrades under the hood but most users won't be able to realize the changes.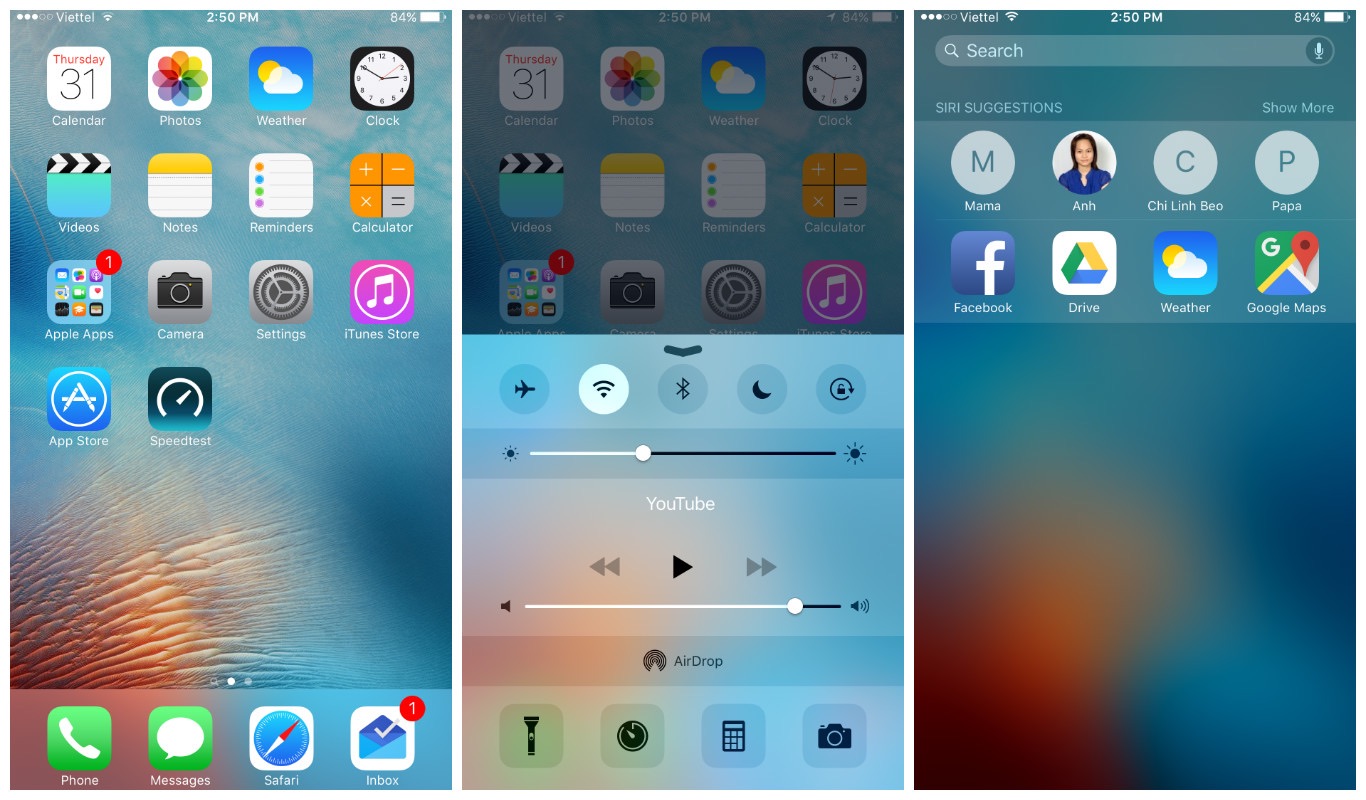 The most important feature that takes advantage of the new hardware is probably the 3D Touch. Basically, the display can detect 3 levels of pressure, so you can press with additional force to trigger different actions or menus. For example, you can have a light press on an email to preview it and press it a little harder to open it. Apple calls this "Peek and Pop" and you can also use it to preview links, an address or photos. Another useful application of 3D Touch is Quick Actions, you can press an app icon a little harder to bring up a menu of actions. This will allow you to access functionalities of an app quicker, for instance, you can take selfie, record slow-mo videos with your Camera app, upload a picture to Facebook with just a single press. I believe 3D Touch will be wildly adopted in the near future, I am seeing some 3rd-party games and apps already enable the feature.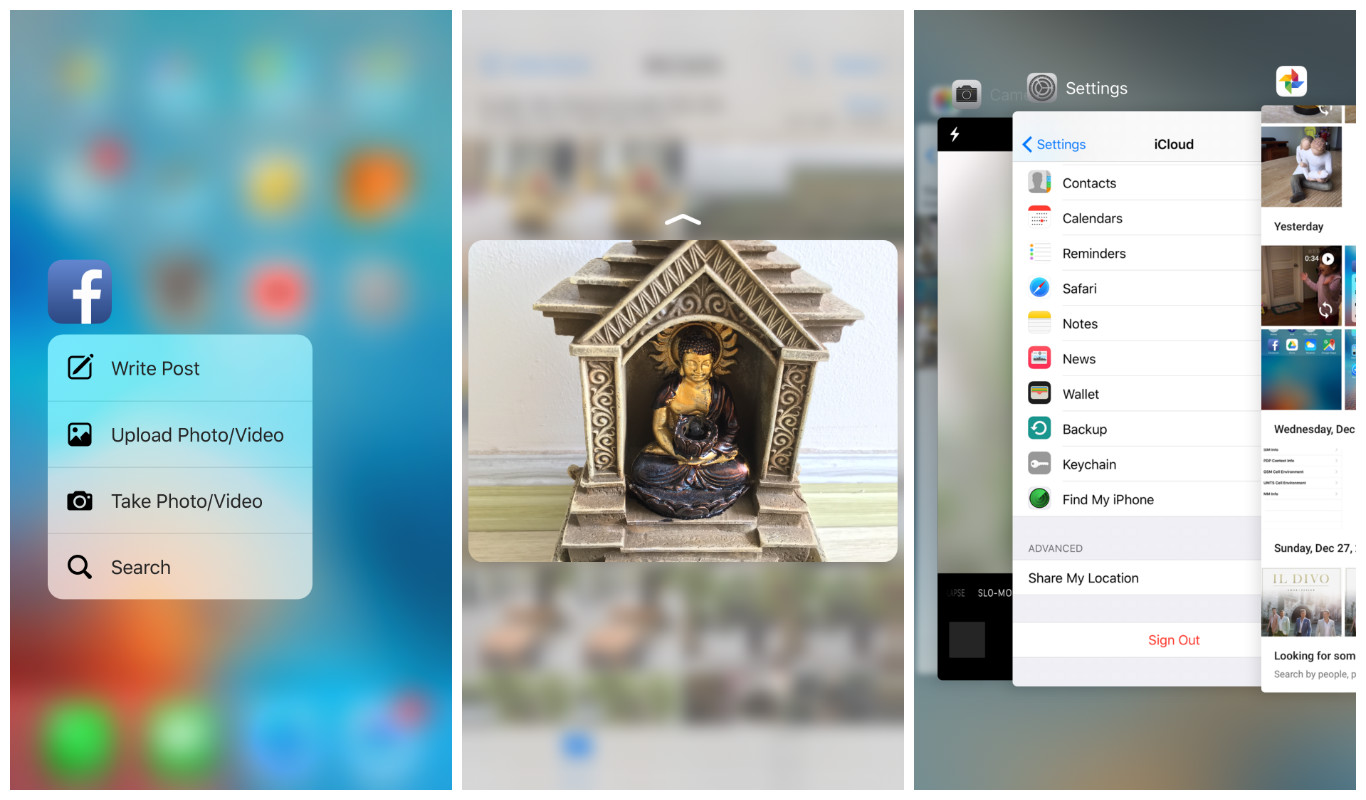 Another important upgrade of the iPhone 6S Plus is the second-generation Touch ID. This is the best and fastest fingerprint sensor at the moment and this is one of the reasons I moved from Galaxy S6 to the new iPhone. I can just press on the Home button and the iPhone will be unlocked and open the homescreen immediately, it is like the fingerprint verification doesn't exist.
In terms of specs, Apple upgraded the processor to A9 chip and double its RAM to 2GB. It is said to be 70% faster for general use and 90% faster for GPU performance. The difference in performance can be detected only when you edit 4K videos or play graphically intensive games.
Signal Reception
The WiFi and cellular signal reception on my previous iPhones were terrible and that's the reason why I had to move back to Android phones. When I saw the identical antenna design of iPhone 6S, I expected it would have the same issue. Amazingly, Apple fixed the issue and now my iPhone A1634 has stronger signal than the Galaxy S6 and the Huawei P8 Lite with plastic body. Additionally, I no longer see dropped calls or bad Wi-Fi reception like last year. My iPhone 6S Plus is the most versatile unlocked version, I could use it on T-Mobile and AT&T in the US, as well as in all countries during my trip to Asia. You can check out my signal test in this video.
Display
The new iPhone features the same 5.5-inch LCD IPS screen with full HD resolution. The screen it not as vibrant and sharp as Super AMOLED displays on Samsung handsets, and you might lose some details when increasing brightness, but I find the colors are more accurate and natural. More importantly, it is equipped with 3D touch sensors without affecting visual quality.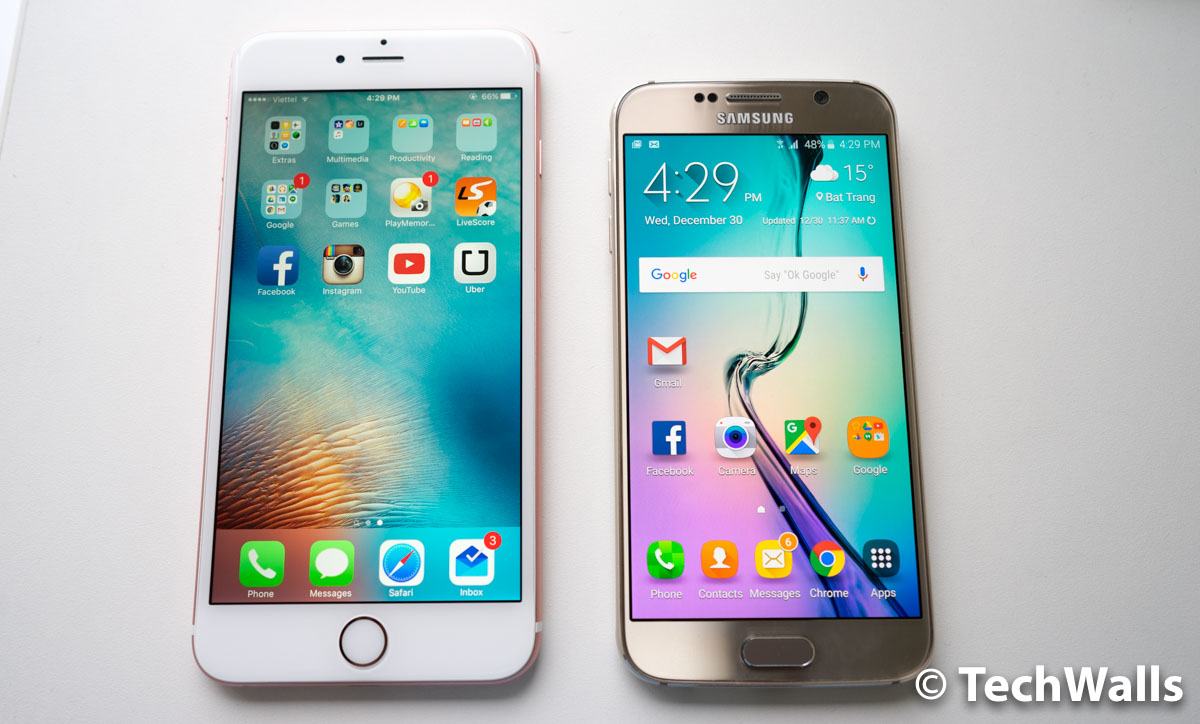 Camera
Finally, the camera on iPhone has got an upgrade to 12MP iSight camera. However, it seems like all you get is the extra pixels. The image quality is almost the same and I still don't like shots in low light environment. Besides, the camera fails to capture details in scenes with wide dynamic range, you can see that the shadows are too dark and highlights are blown out very often. Even when I force using HDR, the image quality is still very poor.
This is absolutely not the best phone camera on the market, especially when the Samsung Galaxy and Sony Xperia phones got a huge camera upgrade. When I compared shots from the iPhone 6S Plus and Samsung Galaxy S6, I found out the huge difference. Anyways, the iPhone camera is still a good one, especially when I use it outdoor or in great lighting conditions. I also love the Live Photos feature which seems to be stolen from HTC Zoe camera mode, I used this mode quite often when I tested the HTC One M7. Now, let's take a look at some sample images of the iPhone 6S Plus' camera.
The new camera is capable of 4K video recording and this is an important upgrade because most flagship Android phones have had this functionality since 2014. Watch a 4K footage recorded with iPhone 6S Plus' camera below. The camera is equipped with optical image stabilization, so you can see that the footage is fairly smooth.
Battery
The battery life of the iPhone 6S Plus is not as bad as its little brother. On the first days, I used the iPhone quite heavily as I had to install a lot of apps, test some new features, take sample photos or play some games. It's quite amazing that the battery could last till the end of the next day. Specifically, the usage time was 7 hours 46 minutes and standby time was 42 hours 19 minutes, and I still get 11% left.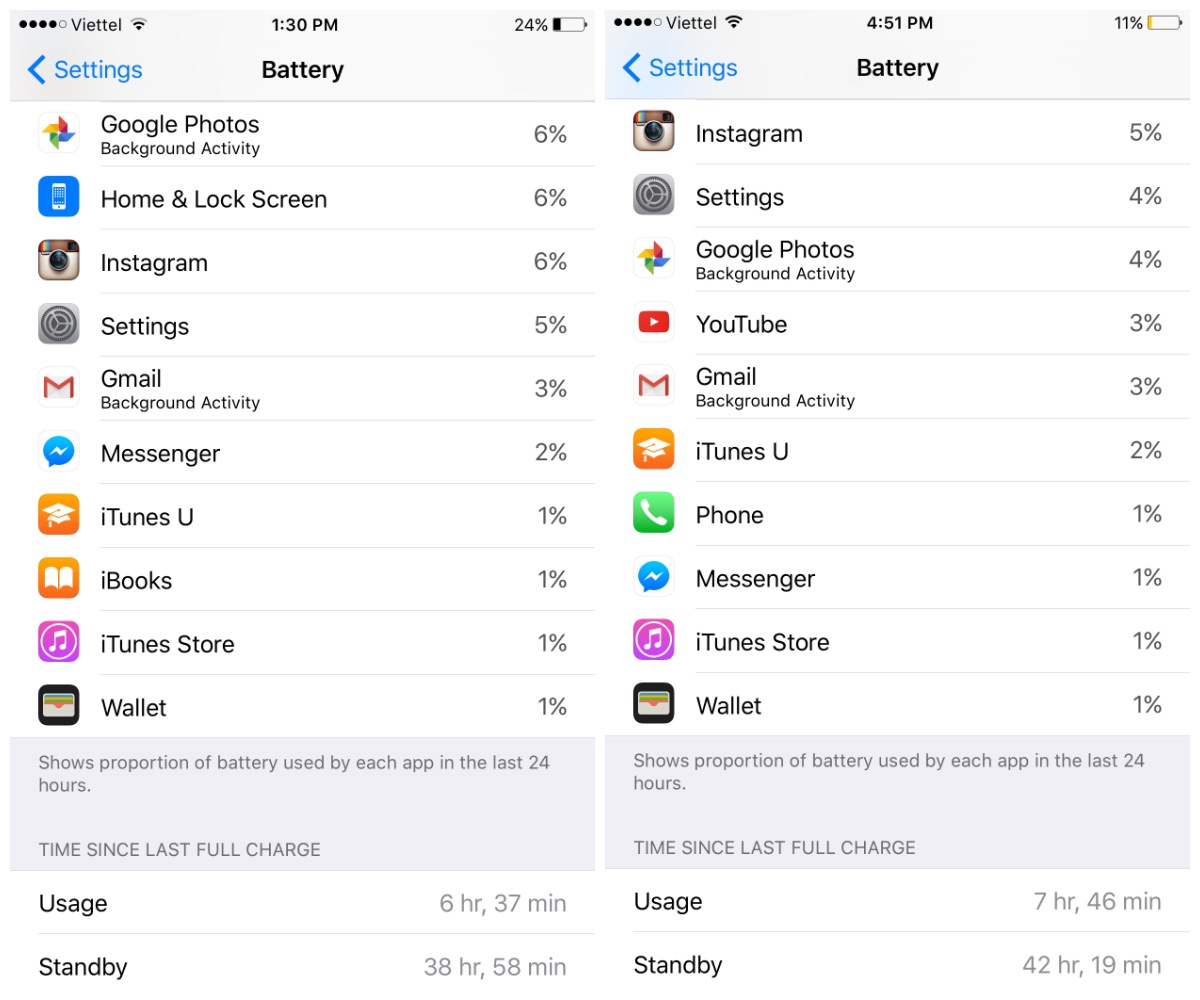 However, I'd appreciate more if Apple could equip the phone with fast charging and wireless charging technology. I found those features extremely helpful when I used my Samsung phone. A full charge from 10% often takes about 3 hours on iPhone while it takes just over an hour on new Samsung phones.
Conclusion
Pros
Smooth and reliable iOS 9
3D Touch adds new gestures to the iPhone
Touch ID is the best fingerprint sensor
Brilliant signal reception
Long battery life
4K video recording
Cons
Average camera
Heavier than predecessors
Slow charging and no wireless charging
Expensive
The iPhone 6S Plus is still the most expensive smartphone on the market. We will have to buy the 64GB version because the 16GB storage is just not enough, so your total cost could go up to $900. I believe most users will love the 6S Plus, however, it is not really a necessary upgrade from the 6 Plus.
Disclosure: We might earn commission from qualifying purchases. The commission help keep the rest of my content free, so thank you!