HTC One is the latest effort to save the company after a bad year in 2012 and it is selling like hotcakes in the U.S. market. HTC CEO Peter Chou even bet his own position on the success of HTC One and it seems like he will not leave the company soon.
So, what is so special about this device that everybody wants to own it? I've had over a week to experience the HTC One. I found out some serious problems on the HTC One and it can't be the perfect phone you are looking for. However, this is really a great phone, among the best Android smartphones of the year 2013. Check out my review below for more details. The unit I reviewed is the Unlocked HTC One 32GB Silver Edition.
Design & Build Quality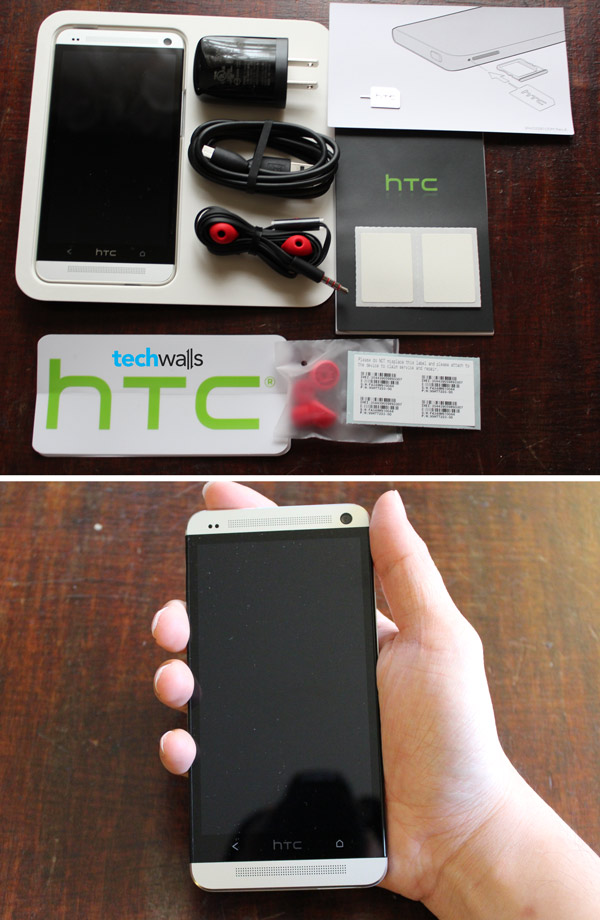 Measured at 5.41 × 2.69 × 0.37 inches and weighted 5.04 ounces (143g), the HTC One is a little bigger and heavier than plastic phones but it is still quite lightweight.
I was so impressed when holding the phone in my hand. It is so well-built and sturdy with the aluminum unibody design. The HTC One is crafted out of a single block of anodized aluminum and it is combined with a stripe of white plastic running along the edges.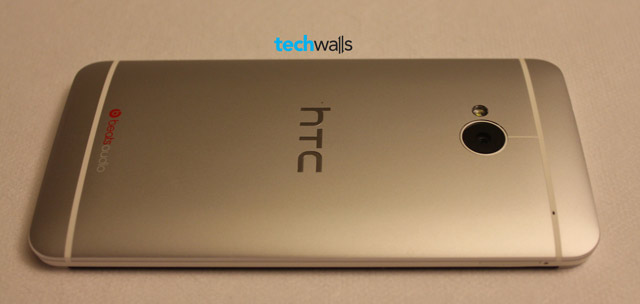 It is supposed to have zero-gap construction, but it is just in theory. The phone suffers from build issues as there are gaps between the white plastic stripe on edges and the front metal casing. I can easily spot the gaps on both the top and bottom of the phone. Take a look: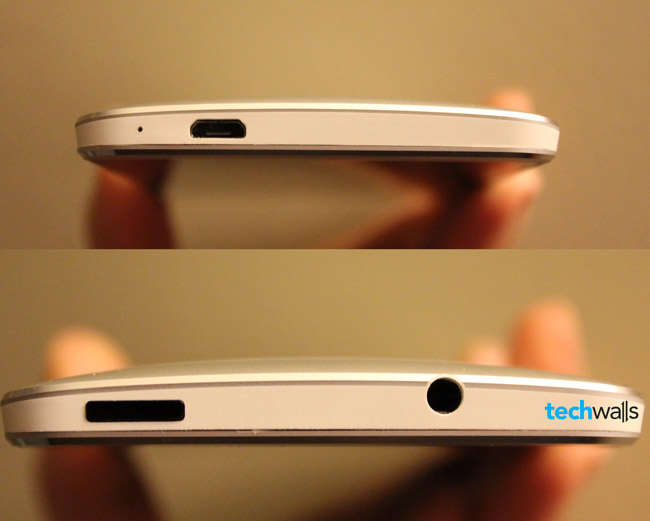 Another thing I don't like about this design is the position of the Power button. It is put on top and I find it is so inconvenient and difficult to reach.
Besides, using just two physical touch keys below the screen is also so annoying. I always pressed on the HTC logo and thought that it will bring me to the home screen, but the logo is not functional at all.
Update: I found out another build issue on the HTC One, it caused the SIM card not detected by the device. Read this post for the No SIM card error fix.
Display
The screen of the HTC One is the 4.7-inch S-LCD3 display with the resolution of 1,920 x 1,080 pixels (density: 468 ppi).
The display is just so gorgeous and incredible. Everything from texts, photos or videos look amazingly crispy. I recorded the video on how the screen looks but you must see it by yourself to see the difference.
Camera
Camera is one of the most awesome feature of the HTC One. I love everything about the camera and its HTC softwares.
In my opinion, this is among the best phone camera on the market. Although it is just a 4MP camera, it overcomes most 8MP cameras such as the ones on iPhone 5 or Samsung Galaxy S3. The UltraPixel Camera seems to be more exposed to light and it takes great shots even in low-light environments.
I find the HTC Zoe very interesting and I use the camera more often than before. Basically the HTC Zoe will capture up to 20 pictures and a 3-second video each time you click on the shutter button. It is pretty amazing that the video is recorded even 1 or 2 seconds before I press the button. I use HTC Zoe most of the time as it makes the whole gallery so lively as the pictures are not standing still.
Take a look at some pictures I took with the phone and a short clip I created using HTC Zoe. Click on the thumbnail to see it in full size.
Performance
The HTC One sports the powerful 1.7 GHz quad-core Qualcomm Snapdragon 600 processor, so I hardly see any lag when using the device to browse Web, watch videos or play games.
In the Quadrant benchmark, its score fluctuates from 9000 to 11000. I don't know why it is still lower than the benchmark scores of others but it is still impressive and easily beats other devices.
Battery Life
The battery life is better than I expected. It could easily last a day for normal use and when I turn on the Power Saver mode, it could even reach 2 days. The Power Saver mode has 4 options for you to choose, they are CPU Power, Display, Vibration and Data Connection.
The CPU Power option will conserve CPU usage but it won't affect the performance much, I even don't recognize the difference; The Display option will reduce screen brightness; The Vibration option will turn off vibration feedback and the Data Connection option will put your phone to sleep when phone is off (it will disconnect your phone from data connections 15 minutes after the screen is off and reconnect periodically to save battery power).
The capacity of the battery is 2300 mAh and it takes me around 2.5 hours to fully charge.
Other Features
We also can't ignore the HTC Boomsound. Honestly this is the best speaker I've ever seen on a smartphone. When you put your phone horizontally, you will have dual frontal stereo speakers that deliver very loud and detailed sound.
HTC BlinkFeed also looks good, I love it but don't use it much because it doesn't include some of my favorite news sources. I wish they could have option to add my own RSS feeds there.
One more issue I see on the Unlocked HTC One is that the data network will work properly only on AT&T. It has HSPA/WCDMA: 850/1900/2100 MHz, GSM/GPRS/EDGE: 850/900/1800/1900 MHz and LTE: 700/850/AWS/1900 MHz (US). Therefore, you probably will be stuck with 3G or even 2G on T-Mobile.
Another problem that I have is the reception issue. When I go into buildings or in my house in a rural area, I see it totally has no signal and I even couldn't make a phone call. It does not happen all them time, so I'm not sure what the reason is.
Pros
Great design
Beautiful display
Good ultrapixel camera with HTC Zoe
Battery life could last a whole day
Almost no lag
Cons
Build issues
Button layout is not convenient
Bad reception sometimes
Slow battery charging
TechWalls Rating
Design - 90%
Build Quality - 52%
Performance - 92%
Display - 100%
Camera - 93%
Hardware & Features - 85%
One of the best Android smartphones in 2013 if it could fix build issues.
Disclosure: As an Amazon Associate, I earn from qualifying purchases. The commission help keep the rest of my content free, so thank you!