Apart from the regular iPhone 6, Apple also releases the gigantic iPhone 6 Plus this year and I'm quite surprised with the early success of the first Apple's phablet. It accounts for around 60% of iPhone 6s' sales although it is priced $100 higher than the smaller iPhone 6.
The sales record of iPhone 6 Plus proves that Steve Jobs was wrong when he called phablets Hammers and stated that nobody will buy a big phone. It took Apple 5 years to follow the trend and finally increase the screen size to more than 4 inches. The 5.5-inch iPhone 6 Plus shares a lot of features in common with the 4.7-inch iPhone 6 that I reviewed earlier, so I will focus more on the differences in this article.
Read on to see if the iPhone 6 Plus is a suitable phone for you.
Unboxing and Initial Setup
Design and Build Quality
iPhone 6 Plus is exactly the bigger version of the iPhone 6. By just looking at some pictures below, especially when the iPhone 6 Plus is standing alone, you will hardly can distinguish between the two. Both come have a seamless design with curved sides, restructured buttons and a protruding camera on the back.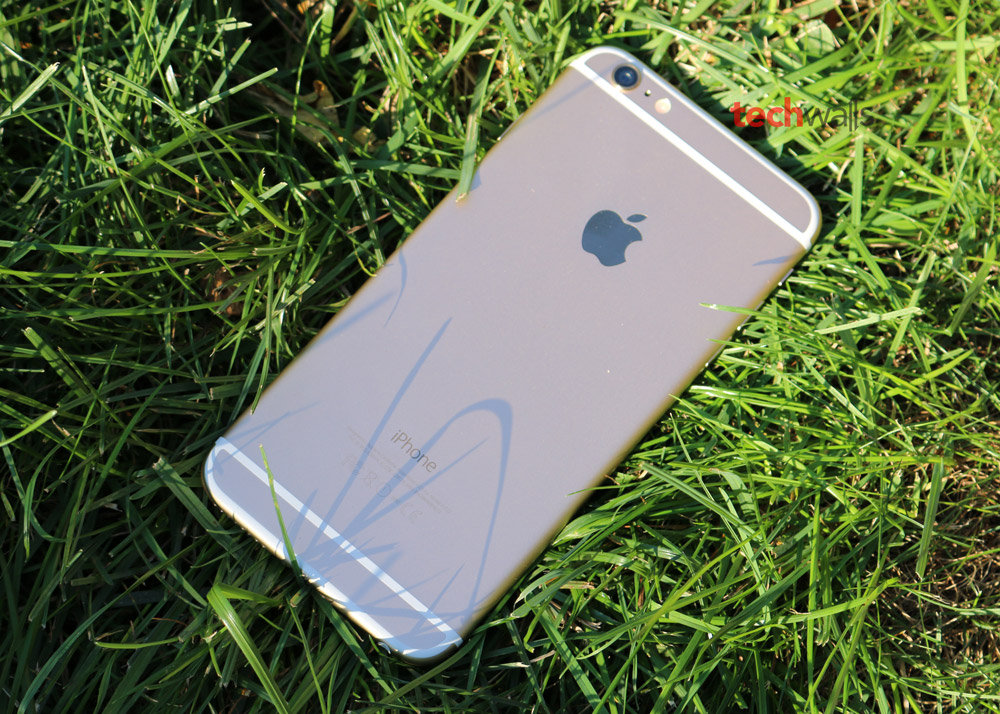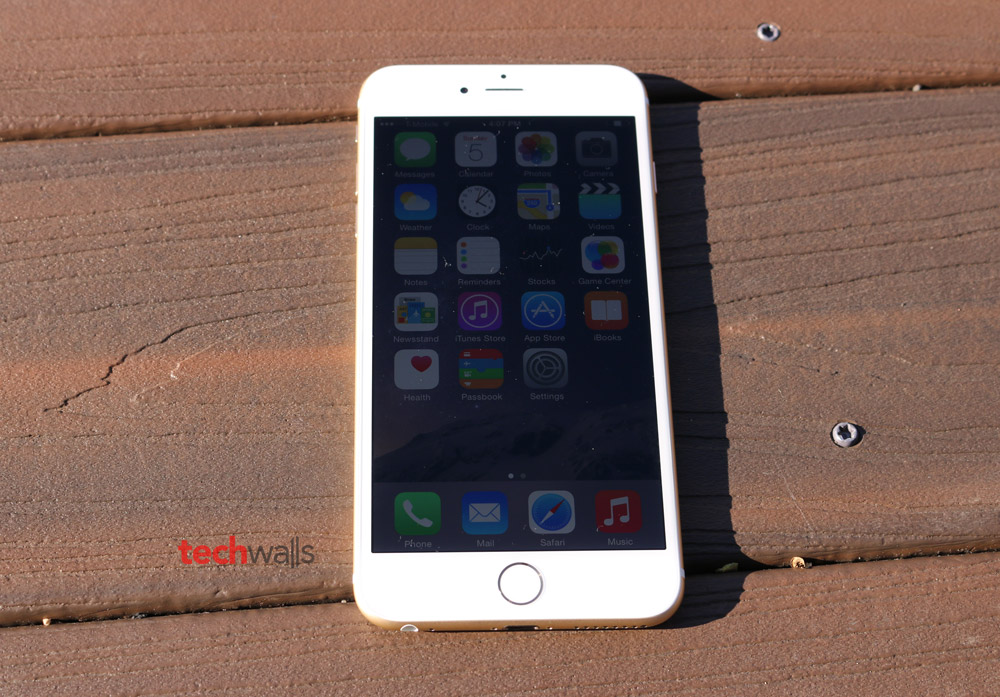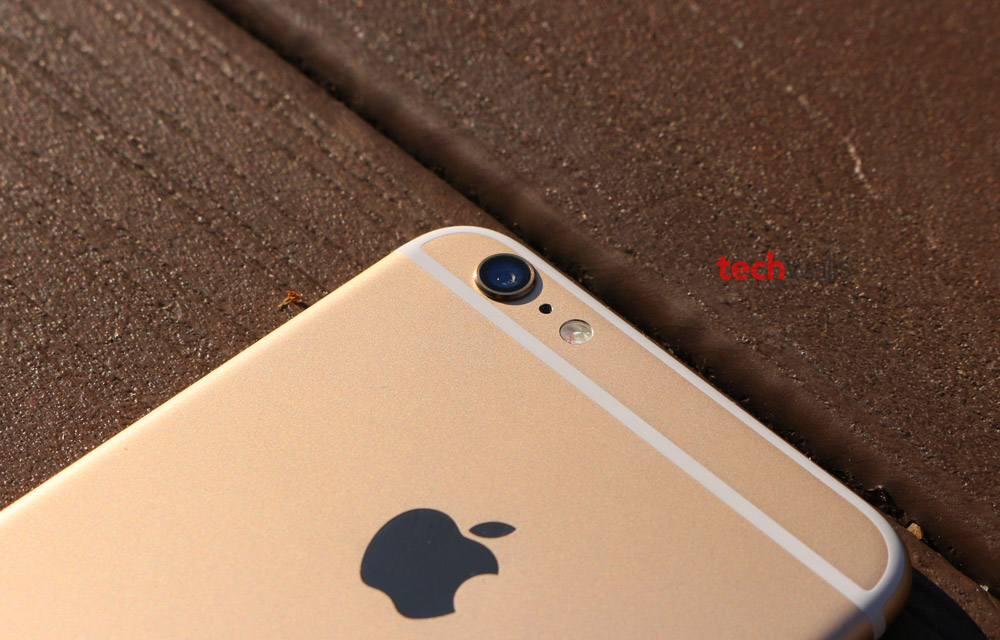 The 6 Plus has a 5.5-inch screen, this shouldn't be a problem but it has a big physical home button and large bezels on top and bottom, it looks quite bulky as compared to even bigger phablets like the Samsung Galaxy Note 3. Fortunately, the iPhone 6 Plus is thinner at just over 7mm, so I still can hold it sturdily in my hand. I've been a Galaxy Note user since the first generation, so I don't have much problem get used to the big size like others. However, you will have to use 2 hands most of the time on this phone if you don't want to drop it accidentally.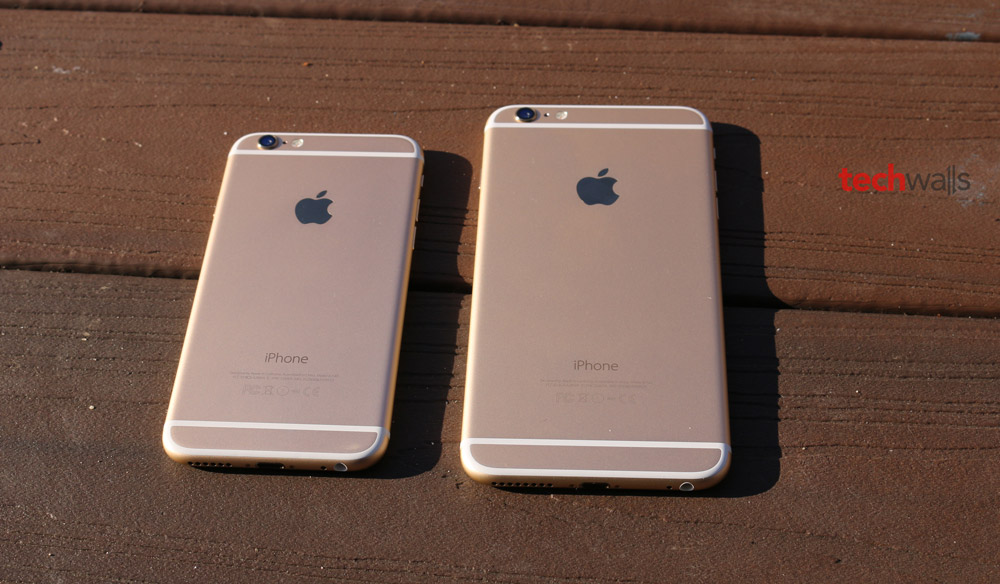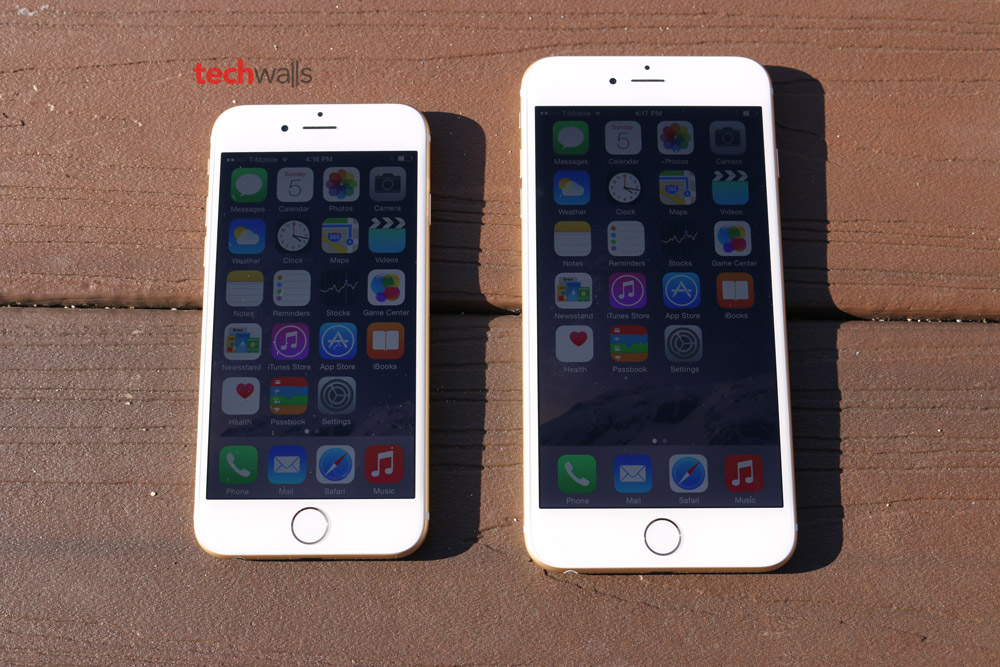 Interface and User Experience
The 6 Plus runs on iOS 8 which is almost the same as iPhone 6, you can find all new features of iOS 8 like interactive notifications, keyboard choice, notification centre widgets, recently called shortcut, Health app, battery monitor, Apple Pay, Continuity, Hey Siri and family sharing. The performance on the 6 Plus is so impressive, everything is fast and smooth as it should be.
Besides, Apple did a few optimizations to improve the experience on the big screen. You can double tap on the Home button to slide the screen down, so now you just use the bottom half of the screen and everything is much more reachable. The feature seems helpful but I don't use it at all because it is still very difficult to reach the other side of the screen, so I'd rather use 2 hands for the best experience. You can also use the phone in landscape mode now when you turn it horizontally. This is quite similar to the experience on iPad, you can use a new two-paned mode in apps, a landscape home screen and a bigger keyboard.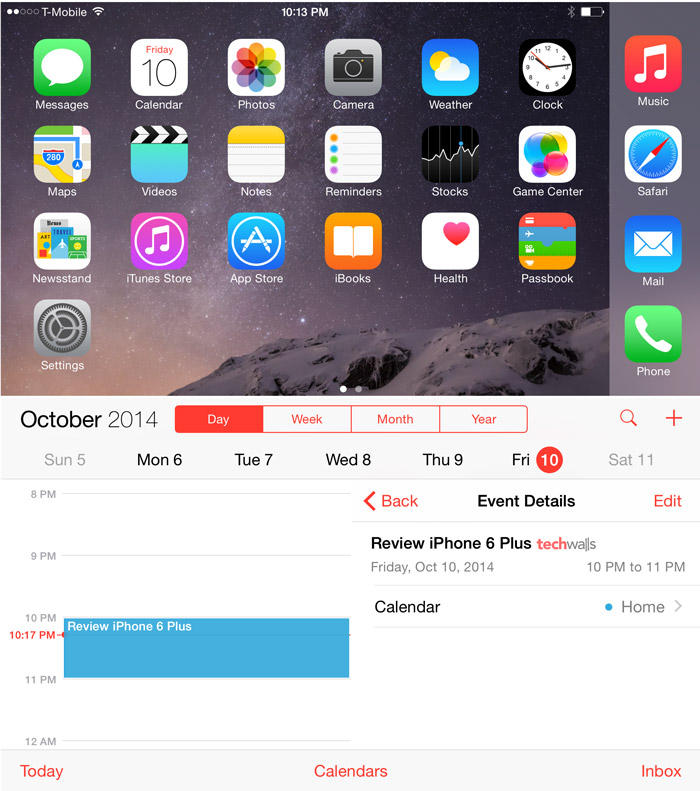 Signal Reception
This is the section I was most worried about this phone, and again I have to be disappointed with the Wi-fi and cellular reception on the new iPhone 6 Plus. The reception on iPhone 6 was bad, but it is ever worse on the iPhone 6 Plus. I compared the Wi-fi reception among iPhone 6, iPhone 6 Plus and an Android phone. Surprisingly, the iPhone 6 Plus has the worst performance, I even couldn't find any Wi-fi network and had to restart the phone sometimes. You can watch the video below for more details.
Display
The 6 Plus features a 5.5-inch screen with the resolution of 1920 x 1080 pixels. Although the pixel density at 401 ppi is lower than many Android phones out there, this is still my favorite display. The screen is so stunning and I always feel like I'm touching the pixels instead of display layers. Everything looks so immediate and it's like the images are printed on the top surface. The screen is great for outdoor use, it also has a polarizer to help improve viewing angles and make everything clearer. Screen experts also rated this as the best performing smartphone LCD display on the market.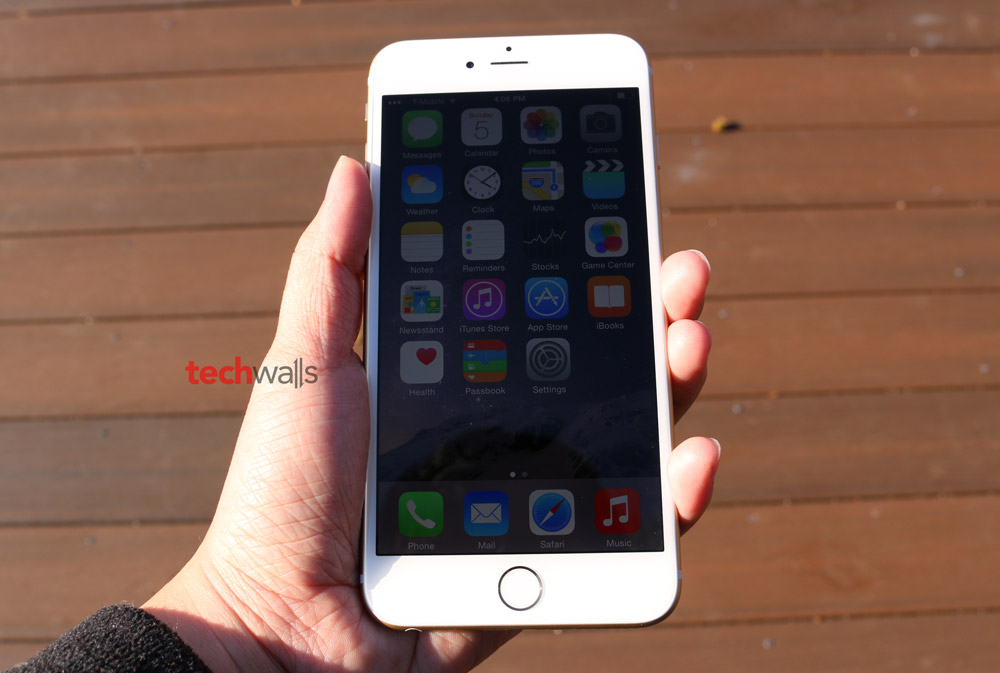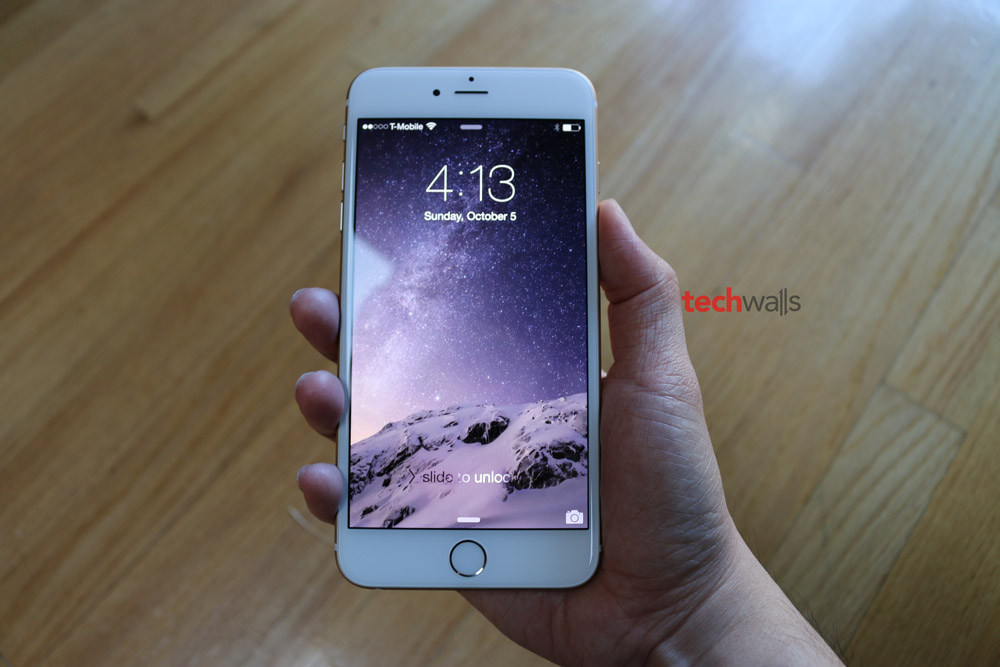 Camera
I really love using the camera of iPhone 6 Plus. It has the same 8MP sensor with phase detection feature as the iPhone 6's. The camera can focus very fast and we can easily change light balance with just a touch. What differentiate it from the iPhone 6's camera is the optical image stabilization which helps take less blurry images in low light conditions. Take a look at some image samples.
Similar to the iPhone 6's camera, we can take 1080p videos at 60fps, time lapse and slow-motion videos of up to 240 fps. The camera has a new feature called cinematic video stabilization and it works very well to eliminate some unwanted motions when recording videos. Unfortunately, the videos still look quite grainy when being taken indoor.
Battery Life
Battery life has always been an issue of iPhones, and finally there is an iPhone that could last for over a day. The iPhone 6 Plus is powered by a 2,915 mAh battery and for the first time, I could use an iPhone for 2 days without charging. My normal usage includes using Gmail, Facebook, taking some pictures and videos, and making some phone calls. A full charge of this battery will take nearly 3 hours.
Conclusion
Pros
Seamless, thin and lightweight design.
Stunning immersive screen.
Some nice features on iOS 8.
Good camera.
Best battery life ever on an iPhone.
Cons
Protruding camera.
Too bulky for a 5.5-inch phablet.
Bad signal reception.
Pricey.
The iPhone 6 Plus' pricing starts at $749 plus tax for a 16GB version. There is a lot to love on this phablet but I don't recommend it at the moment because it is too expensive and doesn't perform better than its competition, the Samsung Galaxy Note 3 and upcoming Note 4.
Disclosure: We might earn commission from qualifying purchases. The commission help keep the rest of my content free, so thank you!