I have been always a fan of the Samsung Galaxy Note phablet series since the original version released 2 years ago. In my experience, those are the best Android smartphones ever, even better than their brothers, the Galaxy S series.
Therefore, I almost didn't hesitate in purchasing the Galaxy Note 3 at all although it is even more expensive than the iPhone 5S. Did the Note 3 meet my expectations? Read on for my review.
Design
Most Samsung haters complain about the cheap design and Samsung is trying their best to improve its plastic design. Amazingly, the Samsung Galaxy Note 3 delivers a premium look on polycarbonate exterior. My friend held the phone and he thought its back panel is made of high-quality leather, actually it is faux-leather textured panel. The beautiful back panel along with metal frame make the phone more luxurious than anything else. I even prefer the sturdy and premium feeling over the full metal chassis on iPhone 5S or HTC One.
The phone features a bigger screen of 5.7 inches, but the overall size is not bigger than its predecessor, the Galaxy Note 2, because they reduced the bezel width. Take a look at some images of the phone.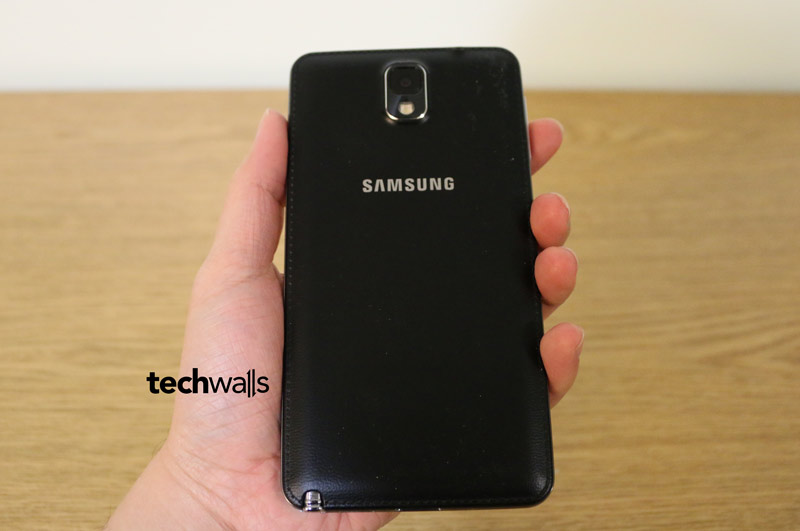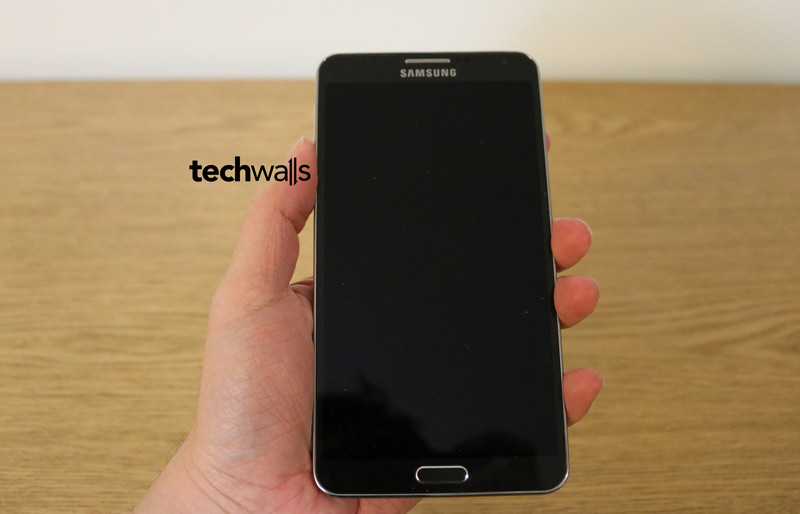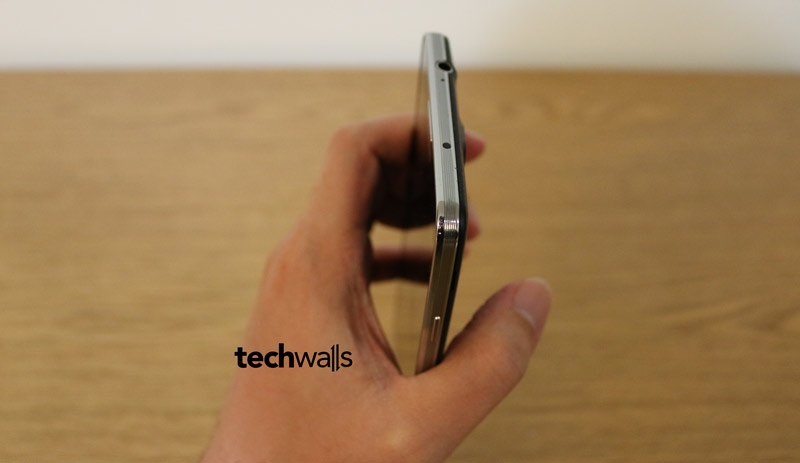 I accidentally dropped the Note 3 on hard floor. It just caused some small dents on metal frame, the screen still remains perfect and I'm totally impressed.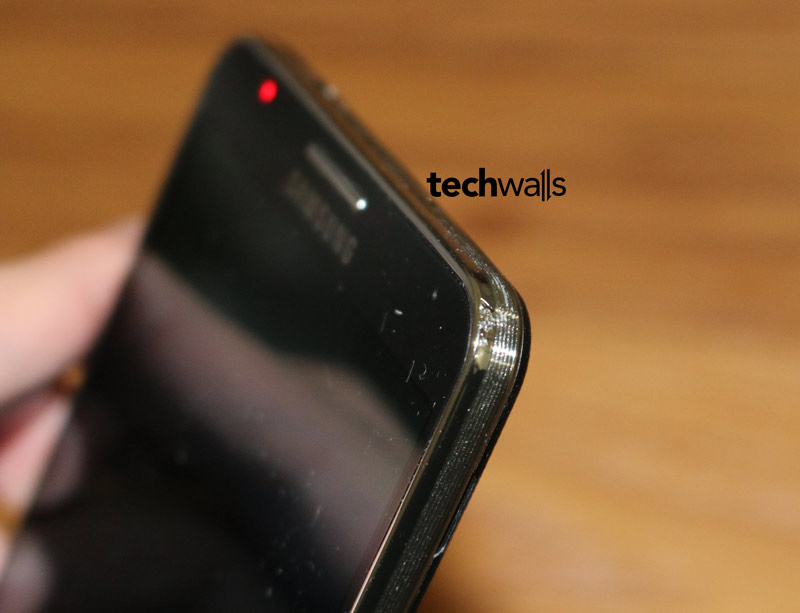 Features and User Experience
Once you move to Galaxy Note 3, you will feel difficult to come back. This is the most powerful and fastest Android phone this year, I was so disappointed with recent Samsung's products because they always lag and crash, but this one is a different story. I also enjoy the huge 5.7-inch screen with full HD resolution (1,920×1,080 pixels) and 386 ppi.
Notice that there are some different versions of Galaxy Note 3 and my AT&T Galaxy Note 3 is powered by the 2.3GHz Qualcomm Snapdragon 800 quad-core processor instead of the 1.9GHz Exynos 5420 octa-core on international version. However, they should deliver similar performance.
The Note 3 runs on Android 4.3 and TouchWiz, so it has all the features of Samsung Galaxy S4 like Smart Scroll, Smart Stay, Air View, etc. Moreover, Samsung improved the experience with the S-Pen, it has more functionalities and I believe you will you use it more than before. Check out some important S-Pen updates in the video below.
Camera
The camera software is the same as the one on Galaxy S4, however, its quality is much much better. The 13MP camera could capture very nice photos with the resolution of up to 4128 x 3096 pixels. You even can record 4K and 120 fps slow-mo videos with the camera. I'm also impressed with the photos captured in low light environment, even you will still see some grains when seeing it full size. Take a look at some image samples and rate the camera quality by yourself.
Battery Life
I was very confident about battery life of Galaxy Note series and the Note 3 still keeps the heritage. For the daily uses of around 20 minutes for checking mails, 45 minutes for reading, 40 minutes for viewing videos, 10 minutes for taking photos, 20 minutes for voice calling, and 15 minutes for other stuffs, I easily can use the Note 3 for 2 days without charging. That means I can charge the phone fully at 7 am and use it until 10 pm the day after that.
This is a very impressive 3,200mAh battery because most other smartphones could last less than 1 day.
Overall, this is the best choice in 2013 if you are an Android phone and can accept the huge size. Samsung really brings the series to the next level and I can see why people are falling in love with the phablet. The AT&T version is currently available for around $149 to $199 with 2-year contract on Amazon. If you can, give me a reason why you won't buy this phone.
Disclosure: We might earn commission from qualifying purchases. The commission help keep the rest of my content free, so thank you!