I have been a huge fan of Android in the last 3 years and I really love the period of time. However, I was a little disappointed with recent Android phones and that's the reason why I decided to give its competition a try. I ordered the iPhone 5S Gold edition for T-Mobile on the first day and it took nearly 3 weeks to deliver due to the huge demand on the new Gold color.
The phone I am using is the unlocked version for T-Mobile, the model is A1533. I believe this phone could work well on AT&T as well as other GSM networks worldwide. If you are confused among some models, make sure to read my article on the differences between iPhone 5S A1533, A1453, A1457 and A1530. It will be helpful if you buy on the Internet or from other countries.
Read also: Apple Officially Unveiled iPhone 5C and iPhone 5S (Keynote Video)
I have been using the iPhone 5S for a couple of days and I am considering returning this phone due to some reasons. Read on for my review and some reasons why I won't use this phone anymore.
Design
The design of iPhone 5S is almost the same as its predecessor. There are just a few differences that could help us distinguish, such as the ring around home button or the True Tone dual-LED flash. Watch my unboxing video below.
And here are some pictures of the Gold iPhone 5S. I think this is the best color in the collection, at least everyone could see you are using the iPhone 5S (if you want to boast about it).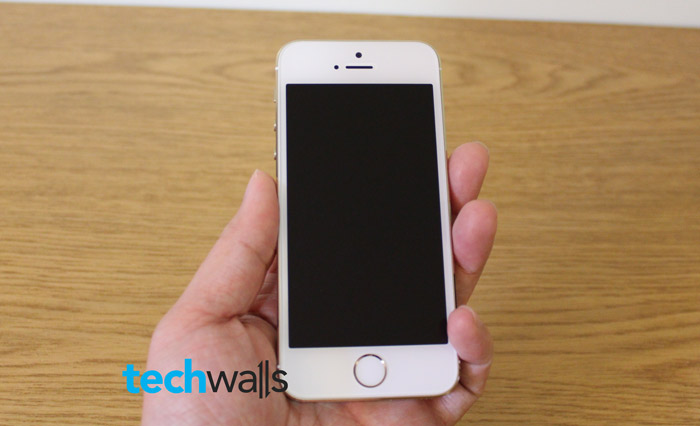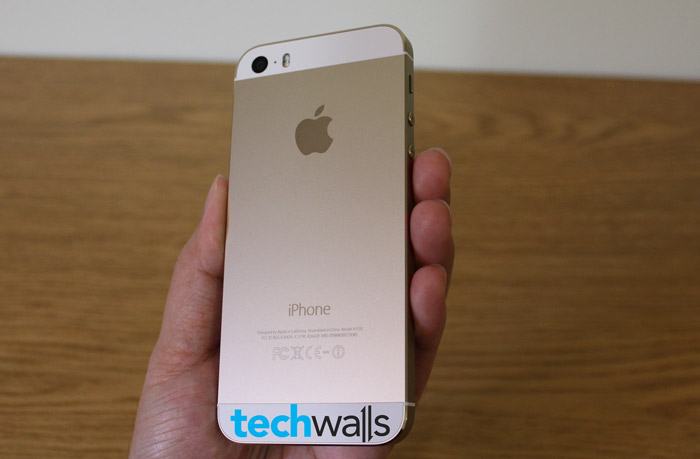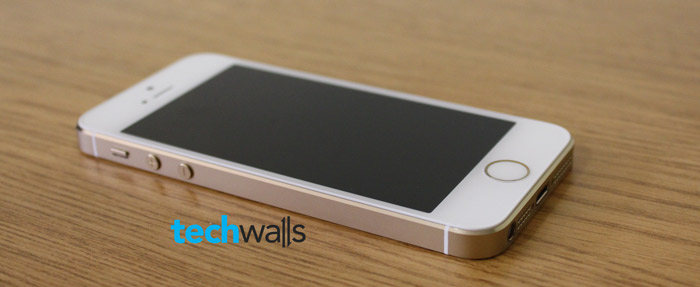 Although the design is over 1 year old, I see it is still not outdated at all. The aluminum unibody construction is so gorgeous. Many people complained the 4-inch screen is too small compared to current big Android smartphones. However, I feel so comfortable holding and touching the screen with 1 hand, especially after using some huge phablets like the Samsung Galaxy Note series.
The only downside is that the housing is quite vulnerable to scratches. If your phone gets damaged, you will have to live with it and there is no way to replace the housing. I always protect my phones with cases, but ironically the iPhone 5S gets a small scratch when I tried to apply a case to protect it. I am so disappointed with the gold coating on back panel.
iOS 7 and User Experience
iOS 7 is a new operating system and there have been a lot of bug reports in the last few weeks. Surprisingly, I don't have those issues at all, I couldn't replicate the blue screen of death when using Pages and Numbers for hours, I didn't have any issue with iMessage, Wifi, Bluetooth, iTunes Store or freezing. Everything goes smoothly and I really enjoy it over the lagging experience on Android phones.
Once you turn on App Store, Apple will recommend you to install some of their apps. All of them are free, the list includes Pages, Numbers, Keynote, iPhoto, iMovie, iBooks, iTunes U, Podcasts, Find My Friends, Find My iPhone. I recommend you to install those apps because they are so helpful.
The most prominent feature of the new iPhone 5S is probably the Touch ID fingerprint sensor. I love this feature because I am feeling more secured without wasting time to enter passcode again and again.
The only issue I have is the touch screen. I am not sure if this is the defect of iOS 7 or the screen itself. The screen is so insensitive and I often have to tap a few times to make it work, especially on the areas near 4 edges. Check out the video and you will understand what I meant. Notice that I don't have this issue on other Android phones I'm using.
Camera
The camera on iPhone 5S has been improved with 15% larger 8MP sensor and 33% increase in light sensitivity. In my opinion, this is the most impressive phone camera on the market. The images have a lot of details, even in low-lit environments and the color is very accurate, the auto image stabilization works great as well. Check out some pictures I took:
The only issue I have is when taking pictures in the dark with true tone flash. It takes more than 2 seconds for the camera to flash and capture the picture. The photos are also very blurry as you can see above.
Otherwise, this is a great camera. The panorama, square, video, and slo-mo modes are excellent. I tested the slow-mo mode and it is quite fun.
Battery life
The iPhone 5S's battery is slightly larger than the iPhone 5, it is increased from 1,440mAh to 1,560mAh. Honestly I didn't expect much from the battery as the capacity is too low compared to Android beasts like Galaxy S4 or Galaxy Note 3. However, I'm very surprised as the battery could easily pass a full day. I charge the battery fully at 8 a.m. and still get around 30% at the end of the day. My normal usage includes making phone calls, checking emails and playing music. Very impressive!
Conclusion
Pros
Great camera.
Improved security with Touch ID.
Very fast processor.
Good battery life.
Cons
Insensitive touchscreen (probably defective unit).
True tone flash is slow to capture image.
Incompatible apps.
No change in design and screen tech.
The iPhone 5S deserves to be the best smartphone of the year. You could debate that there is no innovation, no design change compared to the iPhone 5 and the iOS 7 crashes more often than previous versions. In contrast, I think this is a new start for iPhone and its 64-bit architecture. It's better to improve and complete existing products than having no clue on the next generation (It is exactly the hole Android is falling into). The iPhone 5S is actually improved in many dimensions like security with Touch ID, iOS 7 with better user experience, better camera and the 64-bit processor. All problems with software compatibility will be solved soon in the near future as developers release new versions of their apps. If you are using an Android phone, iPhone 5S might be worth considering. I returned the phone just because of some small scratches on the back and probably I will get a replacement soon.
Disclosure: We might earn commission from qualifying purchases. The commission help keep the rest of my content free, so thank you!