The much hyped Samsung Galaxy S3 apparently saw a mixed response just after its release. In spite of having great features and matching up to the level of Apple's iPhone and its competitors like HTC and Nokia, the smartphone does have some drawbacks too. It has definitely generated a craze amongst the users whereas there has also been disappointment among the users in various parts of the globe. Here's a list as to why you should not buy Samsung Galaxy S3.
Unreasonable Price
The Samsung Galaxy S3 is ostensibly over-priced. With a price as high as $600, this smartphone has definitely disappointed its users. You would rather opt for Apple's iPhone 4 which offers more features than Galaxy S3 or even wait for iPhone 5 which is expected to be totally superb. The phone is so overrated that there are even hilarious jokes and comments being made every day on social networking sites about this high end smartphone. Consumers across the globe do believe that the features that the phone offers and the exorbitantly high price are a complete mismatch.
Design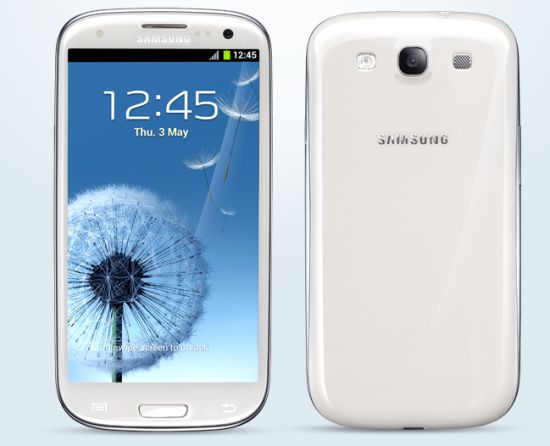 The design of the Galaxy S3 looks plastic which clearly does not give you an expensive feel while handling the phone unlike its rivals iPhone and Xperia. In spite of having the 4.8 inch screen, the slim bezel looked a bit off. The phone lacks a proper flair. Samsung, as it clearly seems, did not put much effort to make the design of its flagship phone. The design makes it a bit less handy with its extra thin bezel, 3.4 inch thickness and a lack of chin at the bottom.
Brand
It might have gained victory over the brands like Nokia and HTC to become number one. However, the number one status can still not be attributed to it even after the launch of the much talked about Galaxy S3 which broke the hearts of many as it came about as a disappointment. Samsung Galaxy S3 which claims to have the most extraordinary features still lack way behind its competitors like iPhone 4S. It may have competed with the sales of iPhone provided the pricing was a bit lower.
Camera
A lot of people give the top most priority to the camera when choosing a phone. The Samsung Galaxy S3 has a rather disappointing camera. It offers just an 8MP resolution while phones like Nokia Pureview offer 40M camera which also starts at a lower price. Camera resolution of the Samsung Galaxy S3 could have been way better than what is actually is.
Galaxy Note 2 about to be launched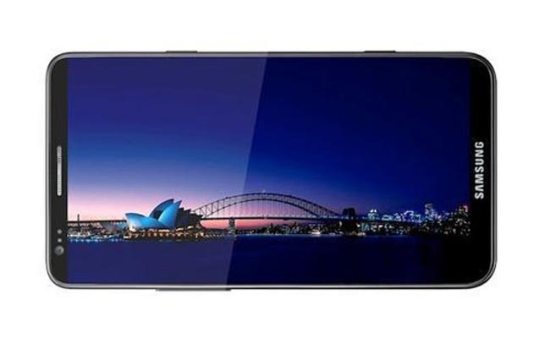 The launch of Samsung Galaxy Note 2 is expected to be launched in October and it definitely promises its users better features in comparison with the Galaxy S3. The price of the Note 2 is expected to be around $700 which is almost same as the Samsung galaxy S3 so why not wait for a better phone to be launched. Samsung Galaxy Note 2 is also expected to offer more features as compared to Samsung Galaxy S3, one of them being, the unbreakable display.
S Voice – The fake Siri
S- Voice is one of the major features which lure its users into buying this phone. Samsung galaxy S3 tries to make a clone of Apple's trademark application 'Siri', an intuitive virtual assistant. S voice in Samsung Galaxy S3 seeks to voice control device tasks. It is apparently nowhere near Siri and comes as a disappointment. It is no more seen as the only reason to buy Samsung Galaxy S3 since the application is also available in other low-end Android smartphones. S- Voice proved to be, perhaps, the biggest disappointment in this high end Smartphone.
Galaxy S3 vs. Galaxy S2
This comparison might sound weird but it is inevitable to compare these two same category Smartphones, the Samsung galaxy S2 and Samsung Galaxy S3. They apparently offer almost same features and yet the difference in their prices is quite huge, as a matter of fact. At price difference of almost $150, Samsung galaxy S3 has a competitor from its own house. At a much lower price there is definitely scope for a second opinion when users even think of buying the high priced Samsung smartphone.
So what did you decide? In short, there are better phones than Samsung Galaxy S3 – Samsung Galaxy Note is one of them. In the next few months Samsung Galaxy Note 2 is going to release. You can try iPhone 5 too which will be launched in the month of September.
Disclosure: We might earn commission from qualifying purchases. The commission help keep the rest of my content free, so thank you!