Any Apple gadget stirs up a lot of speculation in the pre-launch months. Naturally, iPhone 5 release is getting critics and Apple fans all excited as the official announcements and rumors peak. There have been rumors of Nano Sim for long, until it was confirmed recently. In fact, even now, the gadget is shrouded in mystery as rumors rage on like wildfire.
Release Date
According to the blog Kow Your Mobile, they have news from a reliable source that Apple will conduct a keynote speech on August 7 where the iPhone 5 release date will be officially announced. It is speculated that the iPhone 5 release date will be somewhere later next month, unlike a September or October launch that was predicted by Japanese blog Macotakara.
Update: The new iPhone 5 is reported to be announced on September 12 and then hit retails on September 21. That's no long to wait.
In fact, some of the rumors suggest that this early iPhone 5 release is an attempt to undercut Samsung which will be releasing its Galaxy S III, which is already being touted as iPhone 5's greatest rival. As is the trend, the four iPhones have been launched a year after another- although iPhone 4S deviated from the 12-month per new handset cycle by launching 15 months after its predecessor. While iPhone 4S gave the world the revolutionary Siri voice control, iPhone 5 release is going to bring 4G LTE internet.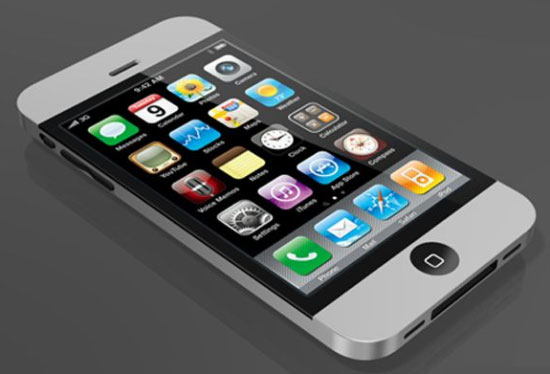 Rumored Specs
According to industry analysts, iPhone 5's biggest draw is the 'sleek unibody casing'. TopekaCapital Markets' Brian J. White wrote in a note to investors that the iPhone 5 will feature the same single sheet aluminum casing seen in other Apple gadgets like MacBook Air or MacBook Pro. He says this clean and crisp look will ultimately be the chief reason for users to upgrade after the iPhone 5 release. Some users may be disappointed to learn that superficial looks are the biggest draw of such a hyped gadget, but they need not lose heart. Although Samsung is probably the biggest contender Apple has in the Smartphone market, the Korean company remains Apple's trusty component supplier. Samsung is going to supply the quad core A6 chips for iPhone5, KoreaTimes quotes some sources.
Nano Sim
Perhaps the most titillating feature that has been declared so far is the 'nano sim'. The UK Guardian quoted sources saying "that the device will introduce a new 19-pin power and control connector on its base, dumping the 30-pin connector first introduced with the third-generation iPod in April 2003." Apple is all set to become the first phone to feature a nano sim card which is 40 per cent smaller than the microsim used in Smartphones released in the last year in general (iPhone 4S, Nokia Lumia and Galaxy S III are equipped with microsims).
Design and Display
If rumors are to be believed then Sony has been working on the display components of the upcoming iPhone 5 since February. This is definitely good new for those who pine for bigger and better display and we hope Sony would fit something akin to its Bravia technology to this phone, only better than what we have seen so far. AppleInsider reports suggest that Sony is working with Toshiba Mobile Display, LG Display and Co to make sufficient hardware components of the gadget. There has been no official word on the size but if we look at the trends closely, we can safely say that it will feature a plus 4 inch screen. To compete with the likes of Samsung Galaxy S III, iPhone 5 must have an impressive display along with cutting-edge specs.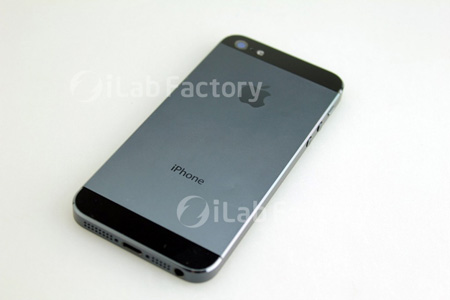 Price
Finally arriving at the most significant aspect of the gadget, we have to add that it is a pocket pincher. The 16 GB iPhone 4S costs you £499, while the 54 GB version costs £699. Based on the 4S price, in the weeks running up to the probable iPhone 5 release, experts are of the opinion that the 128 GB version is likely to cost around £800. The price is predicted to be higher than the previous iPhones.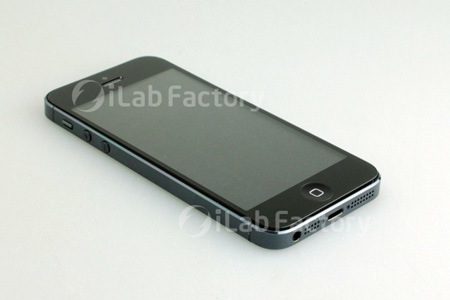 Bottomline
Of all that we know about iPhone 5 yet, some are rumors, rest are concrete data (mostly released at press conferences by Apple officials). How much of the rumors would turn out to be actual features is doubtful, but one thing is for sure – iPhone 5 release is going to shake up the market like no other.
Disclosure: As an Amazon Associate, I earn from qualifying purchases. The commission help keep the rest of my content free, so thank you!