A month long after its official launch, the 'most hyped' Android Smartphone the sizzling Samsung Galaxy S III has arrived in the market of various countries of Asia and Europe. Just after its advent, it got a mixed review from the experts, about its features and power-packed configurations. Now, I am going to give an unbiased verdict on Galaxy S III by reviewing it vividly and will try to answer all your hidden queries on this brand model.
Body- Material quality and Design
Design:
This particular criterion of a new device makes the judgment of the tech lovers totally biased. The first impression of S III is not quite up-to the mark in compare to its predecessor (S II) when it comes to its build and design. Its Hyper Glaze coating on the whole body of the phone gives it a shiny look. It also protects the screen from fingerprints and scratches. But its white model can easily make that quality look pale. On one shot, it actually looks like an over-sized pebble with 'Gorilla Glass' fused with its display, helping the width of the phone to shrink. But, if for any reason the glass cracks, then the display will be affected very badly and changing both together will be a costly affair.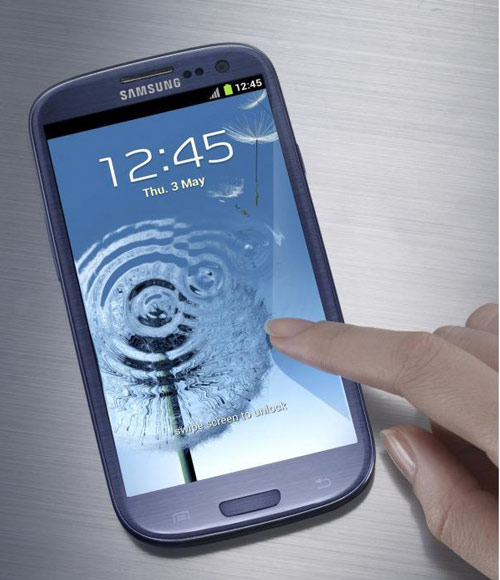 Get-up and body material:
One feature that any layman will notice on the design and build of this smartphone is – the 'ultralight' weight which is of just 133 grams and a depth of 8.6mm which makes the phone amazingly sleek and light. Samsung shaved off as much corners as possible leaving it with a humongous touchscreen display. The rear cover is durable as it is made up of polycarbonate. The battery is removable unlike its competitor HTC One X. But when it comes to finishing, its HTC's counterpart is way ahead of S III in its back panel designing. It was expected more from the overall design and features as it is a flagship device, especially when we are talking about Samsung!
User Interface
Details about the UI:
This smartphone is pre-loaded with Android v4.0.4 or Ice-cream sandwich though the user has to deal with the Touch Wiz Interface. There are hardly any connections seen with nature excepting those water ripple effects on the screen which nowadays is available for any android devices in the app market or in the form of live wallpapers. Still they term the UI strangely as 'time inspired by nature'.
Looking on some of its good changes, Samsung has fine-tuned some features to give S III a fresh new look. Instead of those old boring 'sweeping' lock screens, they have inserted water effects inside. Touching the screen will create modulations in the water and slightly sliding it in any direction will help to unlock the screen of the phone.
The user can also add some shortcut icons and slide over it to open a particular app directly. This made the feasibility of the app easier. Samsung has also added a
significant feature of notification bar which will allow you to see updates on the missed calls and unread messages on one touch. Allowing 7 Home screens, this phone host a plenty of toggles, this time making it scrollable to accommodate more of its kind.
Layout of the interface:
Samsung has sticked to their efficient three button layout which is quite praiseworthy. The 'Center', 'Option' and 'Back' buttons are where they should be. The user can see all the currently running apps on long press of the center button. It has been observed that Samsung has missed one charming tool from their experience bag. It is their 'automatic folder' creation. This amazing feature will be really missed by the Samsung lovers!
Specifications
When it comes to specs, Galaxy S III can be easily adjudged as the 'king of smartphones'. With a powerful 1.4 GHz Exynos 4212 quad-core processor with 1GB RAM and 16 gigs of onboard storage, this smartphone can easily defeat its rivals in the market. There may be some minor troubles when you are running the device at its top performing capability but when the session resumes, it will be back at its own blazing speed.
The CPU, I/O, 3D graphics banner and especially the Exynos chipset gave S III a clear advantage over its market rivals like HTC One X. As I said when it comes to specs, Samsung's S III is simply spot on!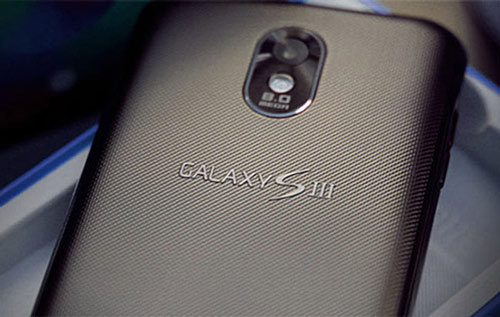 My Judgment
Firstly, this smartphone (as it is with a brand tag of Samsung) is slightly overpriced when the device is evaluated as a whole. The best rival of it in the present market is HTC One X. Being unbiased of S III's specs; I would surely rate HTC's One X more over Samsung's S III.
Reason:
Though S III has done a quite commendable job when it comes to media playback and battery life, but there are some sectors which makes it dull in front of its competitors. In practice, Tegra 3 is equally powerful as of Exynos 4 Quad (chipset) when app functionality and overall specs is considered. There is hardly any difference between these two.
The remaining features are not enough striking to really move us to run and buy it. Xperia S, One X and Nokia PureView (41 MP) will beat S III easily when the specs of camera are compared except the voice based and random gesture based features. Actually after reading this whole review, I am confident that there is no single feature that is capturing your mind fully. Same reaction is from my side. Within this price tag, the other devices like One X as a whole are much worthy than S III. This time in the making of this device, Samsung has tried a bit more than it can really handle. This can result into steep downfall of this 'superfast' device in this fast growing tech market.
Disclosure: We might earn commission from qualifying purchases. The commission help keep the rest of my content free, so thank you!