The next-gen Snapdragon 835 flagship SoC (system on chip) was announced by Qualcomm Technologies Inc. in late November 2016. It is expected to revolutionize the mobile industry as this is its first 10-nanometer chip. Qualcomm also confirmed that the new chip comes from the collaboration with Samsung Electronics and it will be built using the 10nm FinFET process by Samsung.
Features
The 10nm Snapdragon 835 is even smaller than its predecessor, the 14nm Snapdragon 821. This is a huge achievement as Samsung is the first manufacturer building the 10nm chips, even sooner than Intel and TMSC. We won't be surprised if flagship smartphones in 2017 will be powered by the new SoC. The smaller chip will spare room for other features, house a bigger battery, or just to make devices smaller and slimmer.
As compared to the Snapdragon 821, the 835 achieved 30% increase in area efficiency, 27% higher performance, and 40% less battery-consuming. The more advanced design will give us a significant battery life improvement. It also features Quick Charge 4 which could give our smartphones extra 5 hours of usage with just 5 minutes of charging, or reach 50% in 15 minutes. And the good news is that Quickcharge 4.0 is compatible with Google's specs for USB Type-C charging.
The CPU is the octa-core Kryo 280, including 4 cores with 2.45GHz threshold and 4 with a 1.9GHz threshold. It also supports one 32MP camera or 16MP dual camera, Bluetooth 5, 4K Ultra HD premium video, and better VR experience with the Adreno 540 GPU.
List of Smartphones with Snapdragon 835 SoC
1. Samsung Galaxy S8 and S8 Plus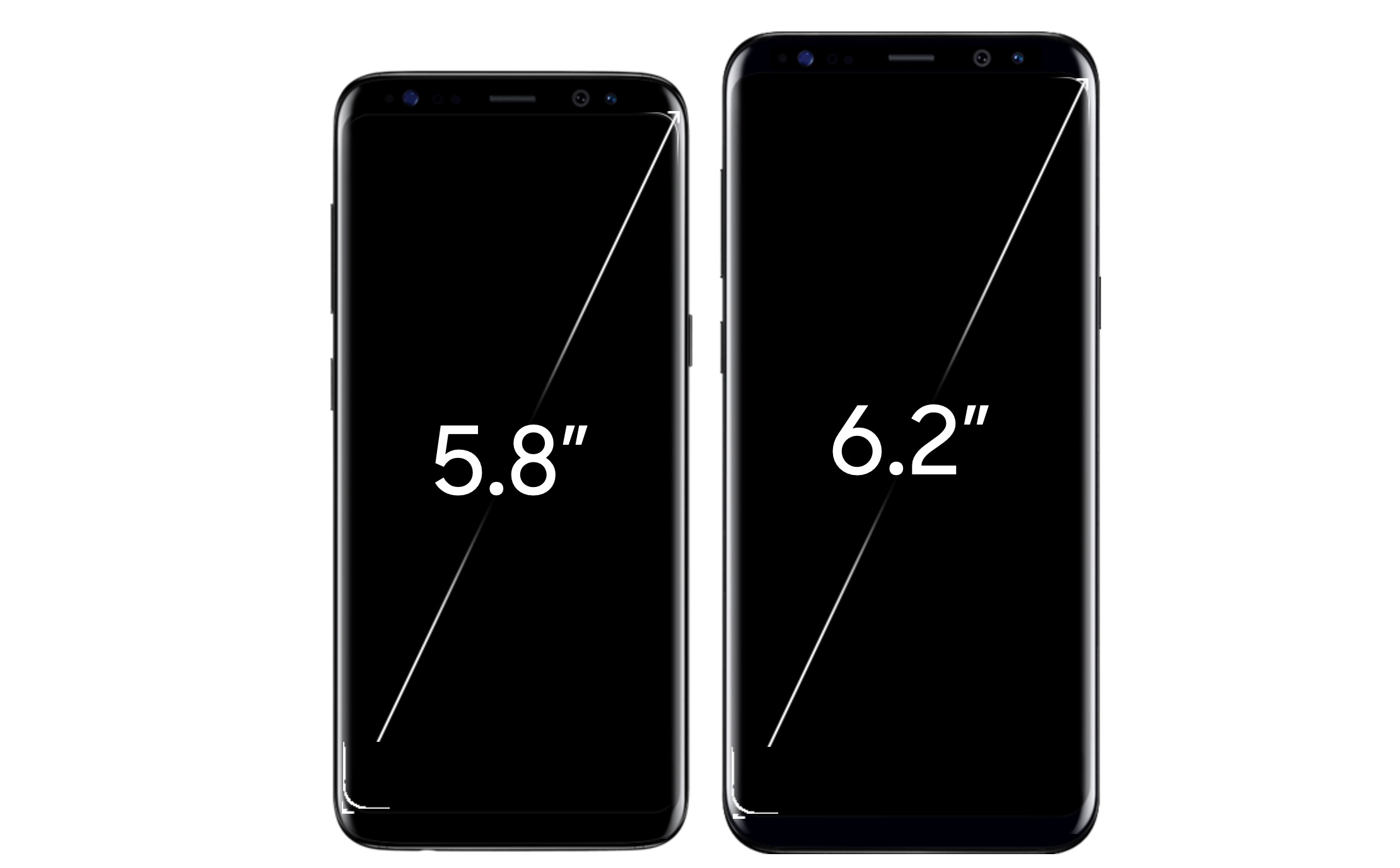 The Samsung Galaxy S8 and S8 Plus are the first smartphones powered by the Snapdragon 835. You might see some variants using the Samsung's Exynos 8895 SoC but you will get the Snapdragon in the US. If you're unsure which version you will have, check out this article to see the differences between all Galaxy S8 models.
The new smartphones feature a new design with an on-screen home button, an infinity display, a rear fingerprint sensor, an expandable storage, USB-C port, a new Bixby voice assistant, and some nice accessories to play with. This is also a powerhouse with Android 7.0 Nougat, 4GB of RAM and 64GB/128GB of storage. We all expect the S8 would be a great phone as Samsung needs to recover from the Note 7 disaster.
The Galaxy S8 and S8 Plus are available in 5 colors and the retail prices were $750 and $850 respectively but you can find them for much lower prices on Amazon.
2. Samsung Galaxy Note 8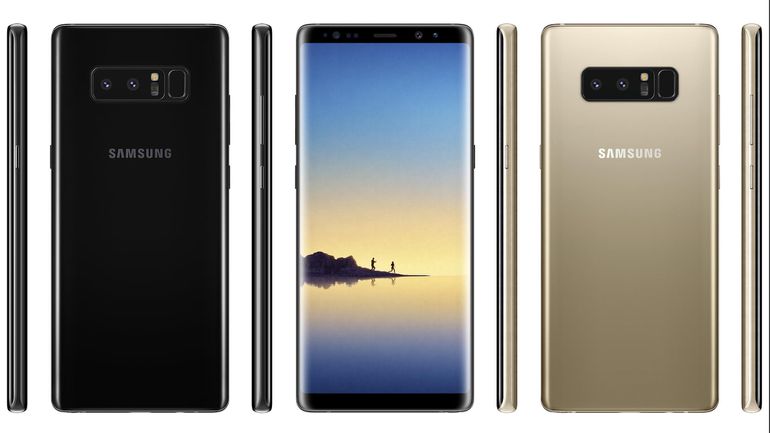 Samsung put their exploding-phone disaster behind and announced the Galaxy Note 8 in August 2017. The phablet boasts a huge 6.3-inch Quad HD Super AMOLED Infinity Display, Bixby voice assistant, S-pen stylus, 64GB of internal storage with a microSD card slot, 6GB of RAM, Bluetooth 5, and it can also be docked to the DeX. Notably, this is the first Samsung's phone coming with a dual camera setup, one wide-angle lens with an f/1.7 aperture and one telephoto lens with an f/2.4 aperture; Both sensors have optical image stabilization, so they can capture better-quality photos and videos.
The full retail price of the factory-unlocked Galaxy Note 8 is $929.
3. Xiaomi Mi 6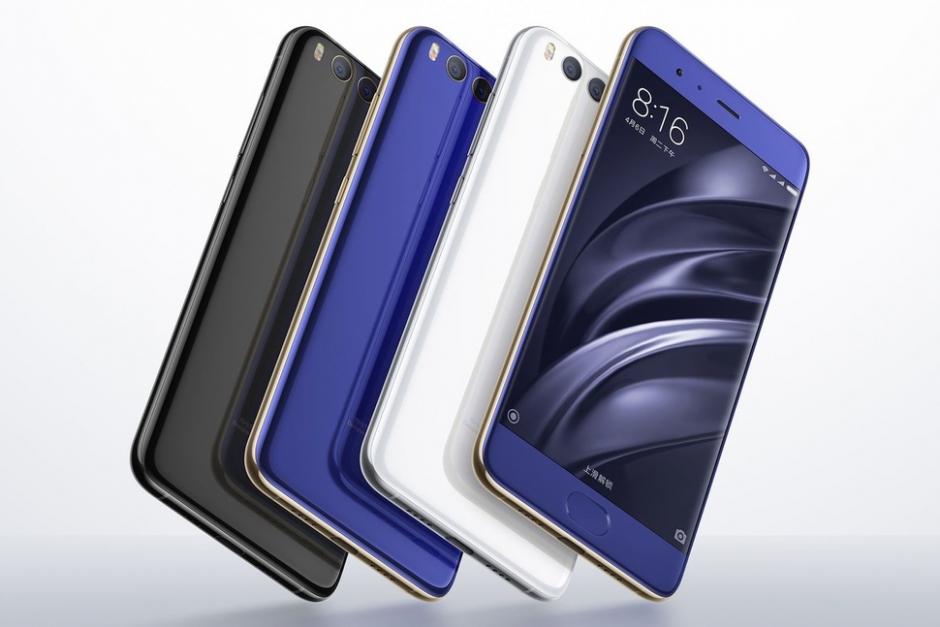 The successor of Xiaomi Mi 5 was launched in April 2017. The Mi 6 probably the most affordable SnapDragon 835 smartphone on the market. In China, it costs just half the price of the Samsung Galaxy S8 while there are just a few drawbacks. The phone even has higher processor clock speed, 6GB of RAM, 64GB/128GB of internal storage, a 5.15-inch full-HD (1920 x 1080) display, and a bigger battery. On the back, we have a dual 12MP camera setup with a wide-angle lens and a 2x telephoto zoom lens.
The Mi 6 has a sleek design with metal frame and a glass back panel. It is available in 4 color variants, which are black, blue, white, and ceramic. The ceramic version with 18-karat gold camera rims is the most premium one, and it will cost extra $90.
If you are living outside of China, you can order the Mi 6 on GearBest. The pricing starts at $599.
4. Sony Xperia XZ Premium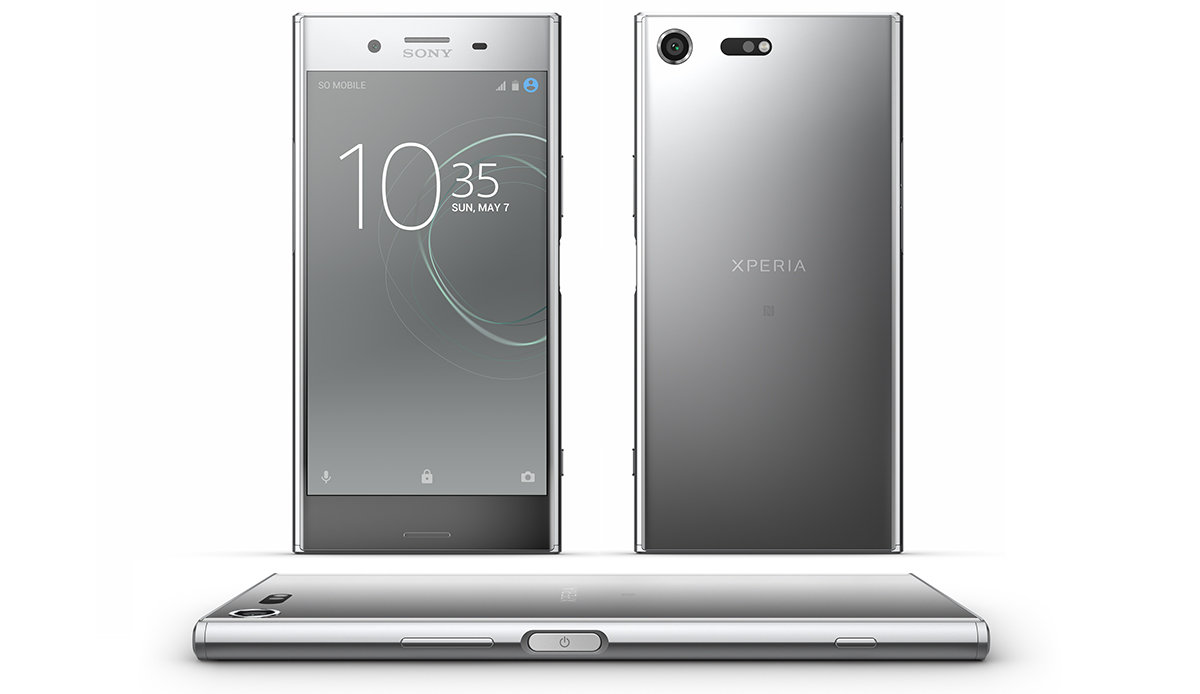 The Xperia XZ Premium made its debut at MWC 2017 and it became the first commercial smartphone coming with Snapdragon 835. However, its official release date is still later than the Galaxy S8's. The best features of the XZ Premium is the 5.5″ 4K HDR screen and the 19MP 1/ 2.3″  Exmor RS memory stacked image sensor that supports recording super slow motion videos at 960fps.
The XZ Premium is available in 3 color options, which are Luminous Chrome, Bronze Pink, and Deepsea Black. You can buy the phone for around $600 now.
5. HTC U11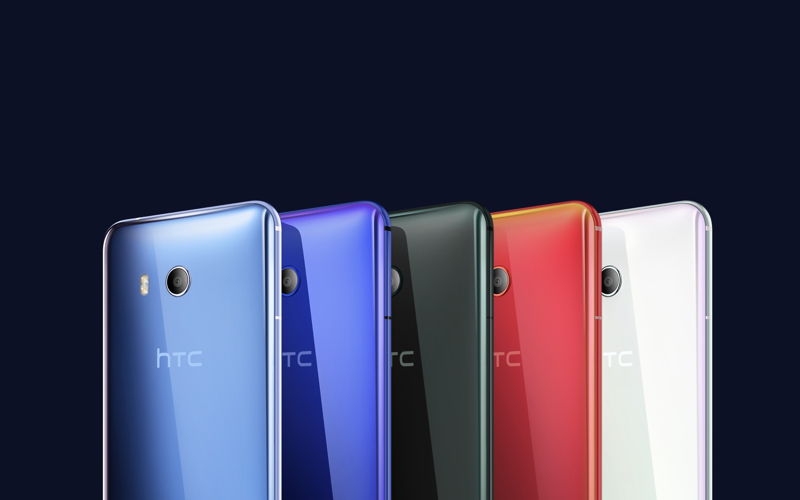 The HTC U11 was announced in May 2017, this is like a refined version of the U Play and U Ultra. We still get an attractive glass construction and 5 color options, which are brilliant black, amazing silver, sapphire blue, ice white and solar red.
Highlights of the phone are the Edge Sense that allows you to squeeze the phone to open an app or take a photo, a 12MP main camera that earns the highest DxOMark score of 90, and powerful hardware with Snapdragon 835, 4GB of RAM and 64GB of internal storage.
The U11 retails for $649 in the US.
6. OnePlus 5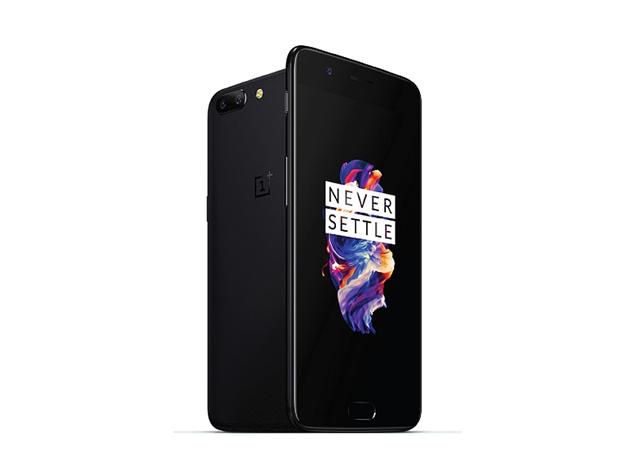 Announced in June 2017, the OnePlus 5 has become a great deal for Android fans since it is offering high-end specs for a much lower price. It comes in a nice industrial design resembling the iPhone 7 Plus, especially on the back with a dual-camera setup. This is truly a great phone with top-of-the-line specs. We have 6GB/8GB of RAM, 64GB/128GB of internal storage, Snapdragon 835, a full-HD display, a 16MP RGB sensor (Sony's IMX398 sensor) and a 20-megapixel telephoto sensor, and the phone runs on OxygenOS.
The prices are quite reasonable as compared to other flagships, the OnePlus 5 costs just $479 for the version with 6GB of RAM and 64GB of storage.
7. LG V30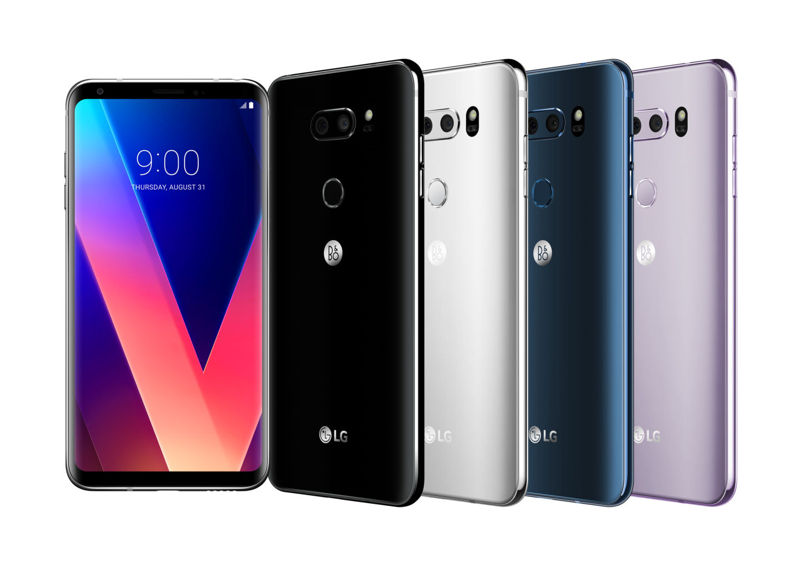 LG fans were so disappointed when the LG G6 was not equipped with the high-end Snapdragon 835. Finally, they got it on the LG V30. The phone was officially announced at IFA 2017 and apart from the new processor, we also have a 6.0-inch 18:9 QuadHD+ OLED FullVision Display, 4GB of RAM, 64GB of onboard storage, a 32-Bit Hi-Fi Quad DAC, and a 3,300mAh battery. Besides, there is a dual-camera setup on the back with a 16MP standard angle lens (F1.6 / 71 degrees) and a 13MP wide-angle lens (F1.9/ 120 degrees).
8. ZTE Nubia Z17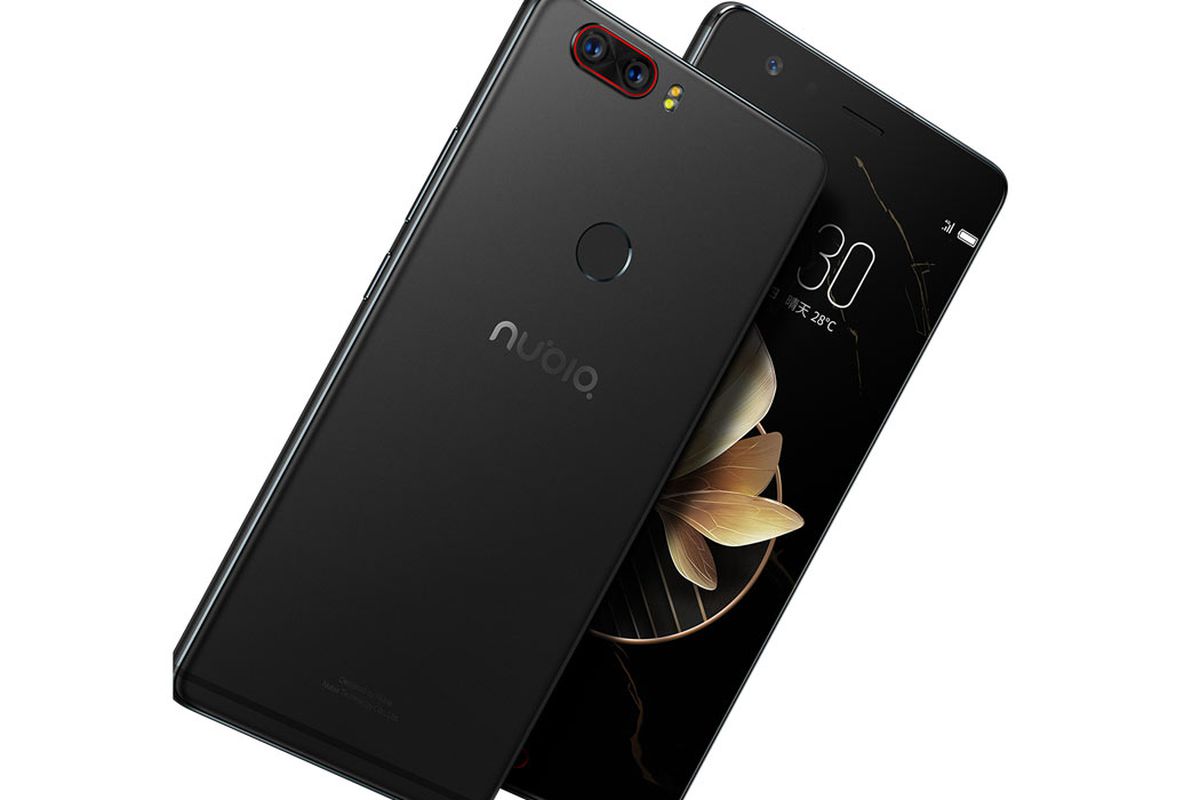 The Nubia Z17 is probably the most powerful Chinese smartphone on the market. It is packed with impressive hardware, including Snapdragon 835, up to 8GB of RAM, 128GB of internal storage, dual rear cameras (23MP +12MP), an IP67 water-resistant casing, Dolby Atmos speaker, and a 3,200mAh battery supporting Quick Charge 4+.
You can find it in 5 colors, which are blue, black, gold, red, and black and gold. It is available in China only; prices start at just CNY2,799 ($410).
9. Nokia 8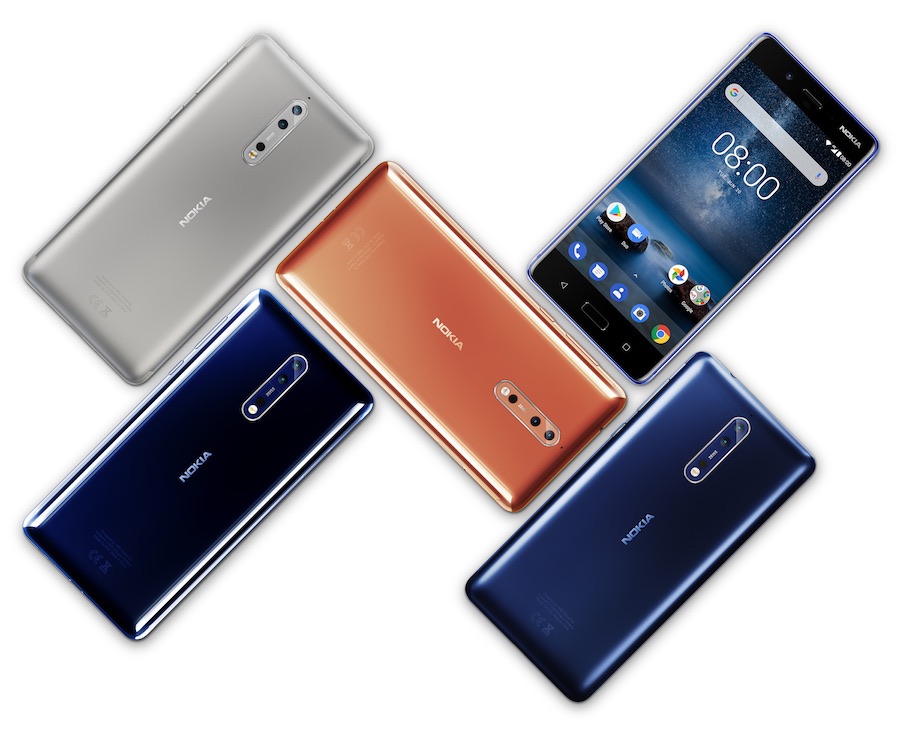 Nokia launched the Android flagship Nokia 8 in August 2017 to directly compete with the iPhone and Samsung Galaxy S8. It features a polished aluminum body, the Snapdragon 835 SoC, 4GB RAM, 64GB internal storage with a microSD card slot, and a 5.3-inch IPS display with the resolution of 2,560 x 1,440 pixels.
Notably, the phone has dual Carl Zeiss 13MP cameras at the back with optical image stabilization, a 1.12um pixel size, and f/2.0 aperture. They come with a camera trick that allows shooting videos or photos simultaneously and combining into a single split-screen shot.
10. Sharp Aquos R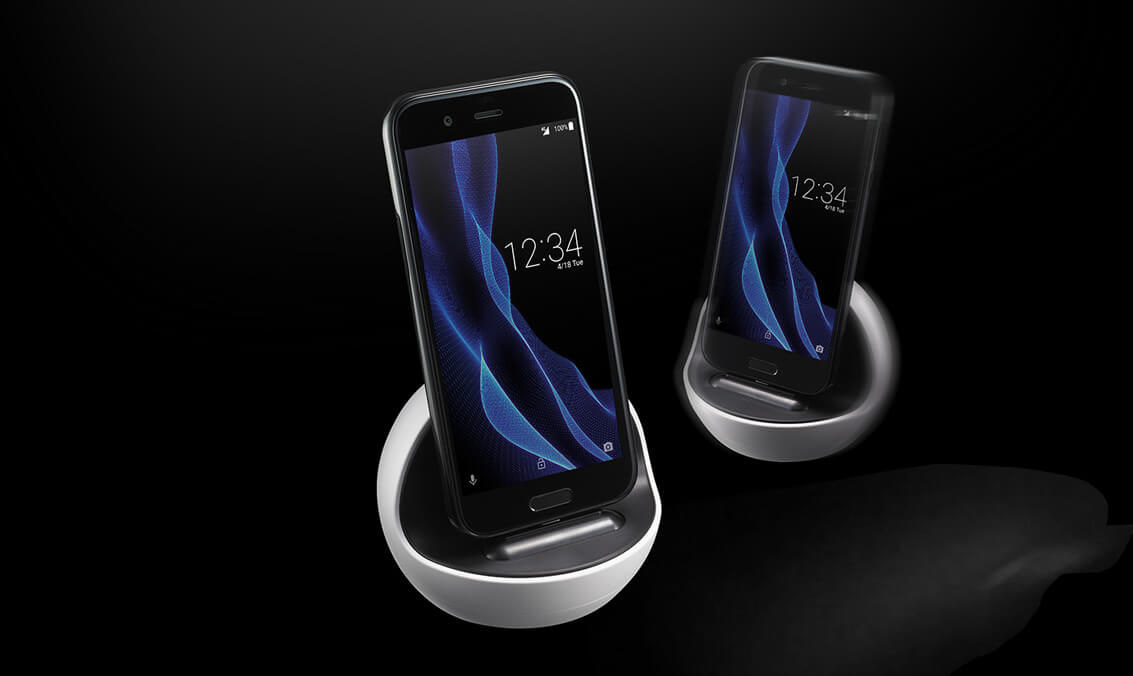 Sharp might not be the best but they are never late in deploying new technology on their phones. The Aquos R has the Snapdragon 835, 5.3-inch WQHD display, Android 7.1, 64GB of onboard storage, 4GB of RAM, 22.6 MP rear camera, 16MP front-facing camera, and 3,160 mAh battery. However, the most interesting feature is the new charging dock and the EMOP AI assistant; when you receive a phone call, the assistant will listen and follow your voice, the dock will turn automatically to face you, identify your face, and then you can start talking.
The Aquos R is available in Japan only.
11. ASUS ZenFone 4 Pro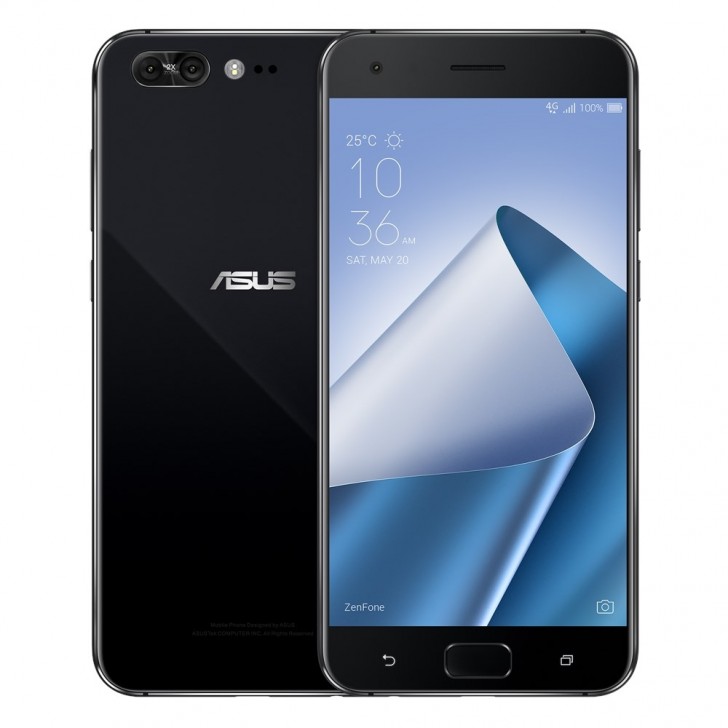 Asus introduced a new lineup of smartphones in August 2017 and the Asus ZenFone 4 Pro is the strongest one. It is powered by Snapdragon 835 SoC with 6GB of RAM and 128GB of internal storage. Besides, it has a 5.5-inch 1080p AMOLED display, a fingerprint sensor, a USB-C port, a headphone jack, and a 3,600mAh battery with fast charging. You can also find a dual-camera setup on the back, including a 12MP 25mm lens with the aperture of f/1.7 and a 16MP 50mm telephoto lens.
The ZenFone 4 Pro price starts at $599.
12. Motorola Moto Z2 Force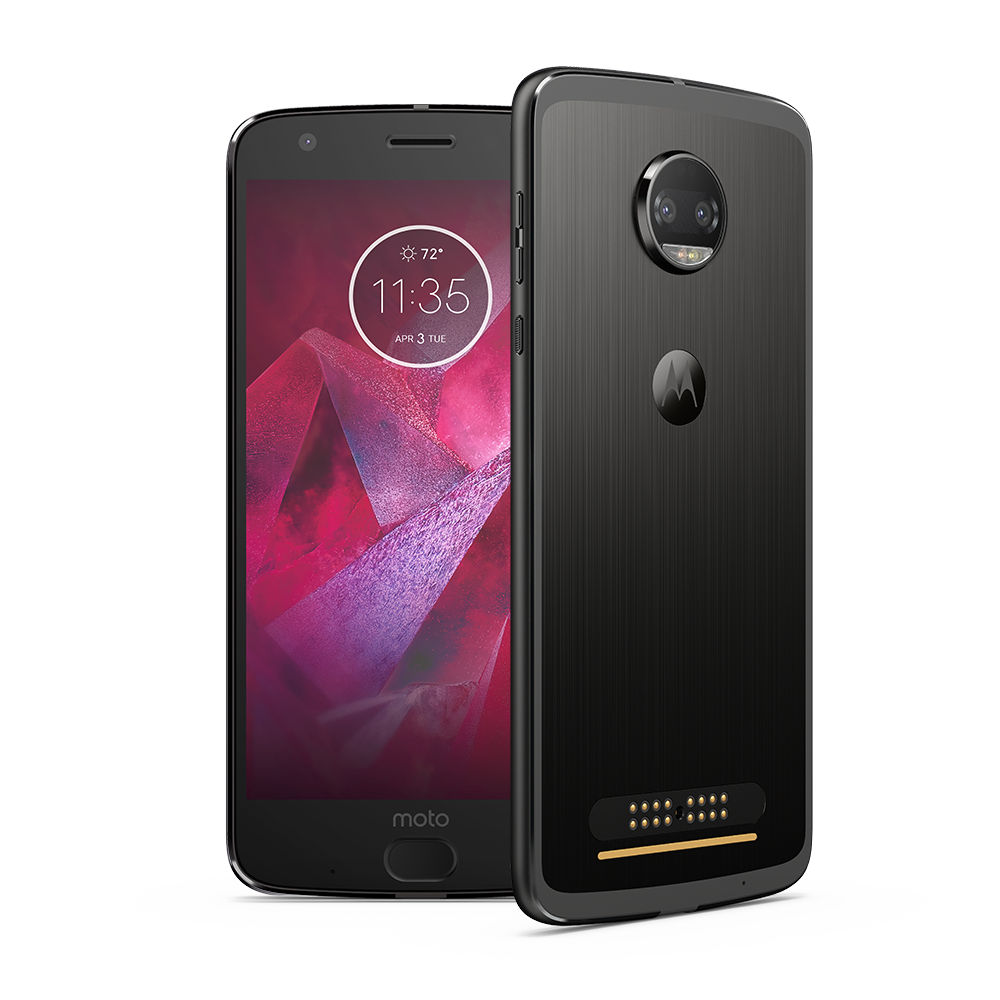 While most manufacturers abandoned the modular design, Levono is still being persistent and launched the Moto Z2 Force in August 2017. You can find some useful mods like projector, cameras, speaker, or battery packs, unfortunately, most of them are quite expensive (up to $300). The hardware is upgraded with a 5.5″ Quad-HD super AMOLED display, Snapdragon 835 processor, 4GB of RAM, 64GB of internal storage, dual 12MP IMX 386 sensors, and a 2730mAh battery.
The full retail price of the phone is $720.
13. Sony Xperia XZ1 & XZ1 Compact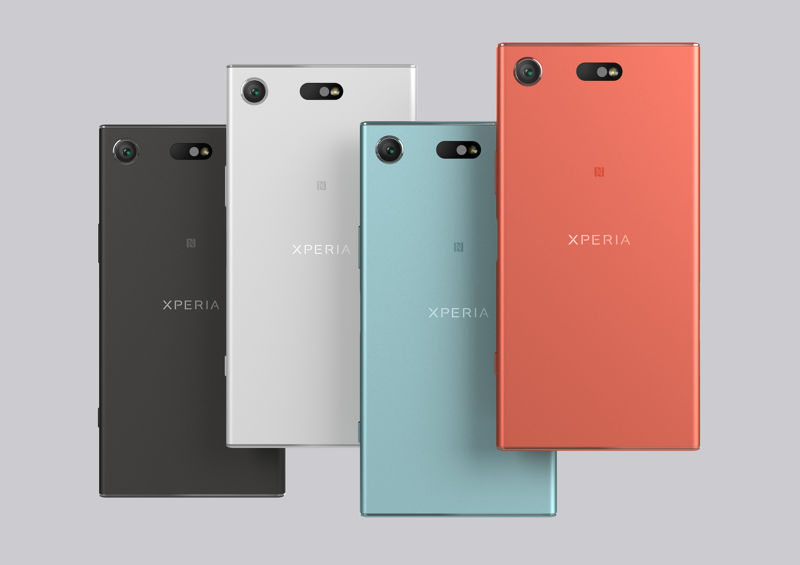 Sony refreshed its XZ series with the 2 new phones, the Xperia XZ1 and XZ1 Compact. Both of them are launched in September 2017 and they are updated with the new Snapdragon 835 processor and a refined design. The XZ1 features a 5.2-inch 1080p screen with HDR support and Gorilla Glass 5 while the smaller XZ1 Compact is equipped with a non-HDR 4.6-inch 720p screen. Besides, the XZ1 compact uses a glass-fibre body reinforced with plastic, instead of a metal body on XZ1. They are also the first phones launched with Android 8.0 Oreo.
The unlocked version of XZ1 is available for $699.99 while the XZ1 Compact costs $599.99
Some more smartphones that might come with Snapdragon 835 SoC include Google Pixel XL 2.
Updating…