An increasingly valuable benefit of digital technologies is the way they provide access to big data. For marketers and pollsters and anyone else dealing directly with the public, being able to capture aggregated data in real time means that products, policies and services can be maximally targeted for optimum returns.
And in practical commercial terms, what access to big data allows is for companies to grow faster and to build up the reserves necessary for innovation at a more rapid pace than has ever been the case. Digital infrastructures are not simply a matter of immediate, global delivery – they are key to driving the pace of change in the global marketplace.
Gaming is where it's at
Nowhere has this logic been applied more successful or more evidently than in the world of gaming. And as a consequence, there are few more fast-moving, more rapidly developing or more innovative sectors than online gaming.
The first big hit was the advent of social gaming. The market spoke as one and the rise of social gaming is clearly no mere passing fad. The social gaming industry is predicted to be worth $17.4 billion by 2019. But within that ultra-competitive space, the pace of change is perhaps even more accentuated than elsewhere – hence the reliance on data to inform and guide development choices.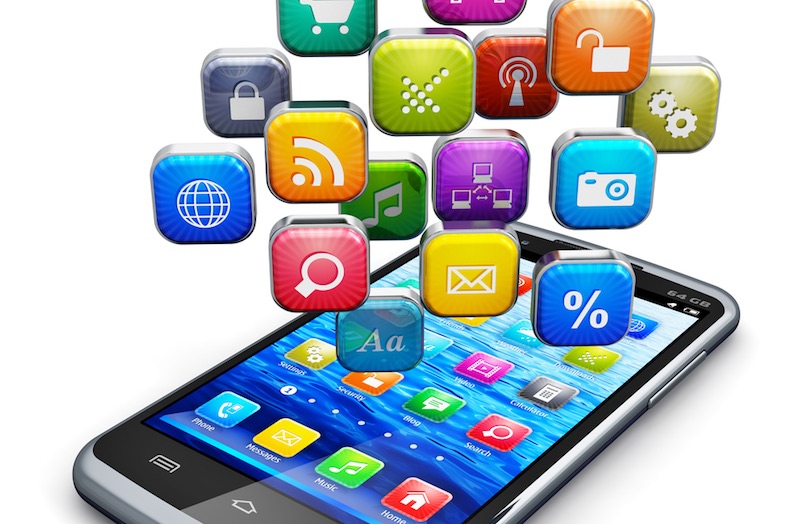 A virtuous cycle
It is on the back of industry analytics and the charting of real-world, real-time preferences on the part of users that developers are driving innovation in mobiles rather than traditional platforms. It is that provision of ever more refined gaming experience, more high-quality products and services that are exciting further market uptake.
Angry Birds is the canonical example of a game that has enjoyed this virtuous cycle. Moreover, as a game initially founded on mobile which then transferred to PCs and consoles, Rovio Entertainment's product was happily at the leading edge of what is fast becoming a mobile takeover.
Mobile dominance
Research from optimove.com has shown that even allowing for the exodus from the Windows phone app, mobile gaming in the social gaming sector now overshadows web-based games two to one. And this, bear in mind, is the more serious, more deliberative and more engaged end of the gaming spectrum. If mobile is – as it seems – the soon-to-be-default mode of play in this sphere – its primacy is set to be absolute.
The significance of data analytics in this highly cash sensitive branch of the gaming industry is acute. For example, the same research shows that players on mobiles tend to play more, play faster, commit their cash quicker and return to do so more quickly and with more frequency than their web-based counterparts. In sum, mobile players represent a far more profitable demographic for game producers to target.
What is equally revealing is that the distinction between web and mobile users is stark – only 4% of users play via both media. Of those who restrict their play to a single platform, 65% use mobile – and that proportion is rising all the time. The virtuous circle of development and market appetite shows no sign of inertia.
Tailored timescales
As a corollary to the Angry Birds example, the market leading provider app represents an evolution from a web-based platform to mobile. Clearer, less cluttered interfaces and more streamlined virtual journeys are obvious developments. Likewise, fast paced, short duration games and one-click payment options and enhanced security are increasingly being developed, tailored (and redeveloped) to match the compressed attention times that mobile users typically enjoy. A quick glance at the page shows just how immediate and unfussy the whole gaming experience is made. A three-step process from arrival to being able to play for real money is just about as direct as it is possible to imagine. Everything from tutorials to the entire brand story is accessible from a discrete toolbar that additionally offers access to alternative cash gaming options such as mobile betting apps.
More substantively, mobile game formats have become notably quicker, more immediate and more focal than their web-based counterparts. In this marketplace, shorter game times have value for hungry consumers as well as suppliers. The virtuous cycle is fueled by impulses that both push and pull.
To crossover or not to crossover?
Elsewhere, console game developers are shifting their resources towards the smartphone audience. Electronic Arts (Better known as EA Games) producers of FIFA 16 amongst others are leading the charge. Likewise, Gameloft, developers of Grand theft Auto and Call of Duty are making games available on Android and iOS.
In contrast, Activision appears more welded to a business model with console gaming at its core. Time will tell how they fare, although the potential of 3D gaming offers the idea that console developers should not be underestimated. Elsewhere, giants such as Disney have the resources to simply follow the money – and with Star Wars branded games to offer, the force will continue to be strong with them – whilst new game take-offs such as Supercell's Clash of Clans shows just how open the industry is to new ideas.
Although only 4% of social gamers span the divide between mobile and web-based gaming, the Optimove research suggests that for all their minority status these players may have a disproportionate influence on future development investments. This is because this constituency has been found to be not only the most likely to convert to a fee-paying status (by a factor of 3.9), but also the highest spending (by 10%) when they do so. They are also the most 'sticky' in terms of repeat transactions (by a margin of 11%).
These are persuasive numbers. The implication must be that for those providers such as EA – who are in a position to span the web-mobile divide, and who are able to persuade their customers to do likewise – enhanced profitability is potentiated.
Of course, the issue with big data of this type is that it is all-too-easy to conflate co-occurrence with causality. There is no guarantee that someone introduced to playing on two platforms will suddenly become more inclined to spend more and more quickly. The availability and ubiquity of big data is one thing. Interpreting it and putting its findings into practice is altogether more testing.
Disclosure: We might earn commission from qualifying purchases. The commission help keep the rest of my content free, so thank you!