Microsoft's Windows Phone is notorious for the lack of app experience for users. It's the same reason its existing users, some even loyal since time immemorial, are beginning to feel the necessity of leaving the ecosystem in search for a wider selection of apps, which they can find in either Android or iOS.
The gap in applications has constantly plagued Windows Phone, and after half a decade, it's the same problem that's facing users. Not only users, but also app developers, whose only intention is to reach out to a larger mass of consumers. But with Windows Phone, that would be a pipe dream, impossible to achieve. That is why Mint's withdrawal from the ecosystem does not come as any surprise at all.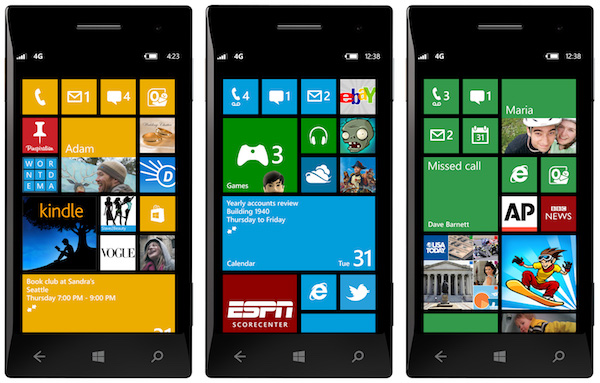 Mint is only the latest to make such a departure from an ecosystem considered by app developers to be stagnant. And most likely, Mint won't be the last to leave Windows Phone. Why is this happening?
That is so because app developers and app companies do not see any growth with Windows Phone nor do they feel any increase in their user base. So to address the app problem, they instead have all flocked to either Android or iOS, leaving Windows Phone a step behind the race each and every moment.
Even Microsoft itself has decided to pull some apps around MSN off the Windows Phone app store, including some camera apps specially built for Lumia. And it is most surprising that users do not get the best Skype experience with their Windows Phone devices but with the other platforms running the competing mobile operating systems.
Some major apps have remained, fortunately. Nonetheless, they do not get the latest updates, which are important especially for the security enhancements they bring. On the features side, take Instagram for example. The app still does not have a video support, unlike its version in the other platforms outside Windows Phone.
As an inevitable result, Microsoft's sales for Windows Phone dramatically dwindled in the previous quarter of 2015, plummeting from 9.3 million units during the same period in 2014 to only 5.8 million.
So now there are speculations that Microsoft might finally be releasing a Surface smartphone in order to plug the gap. But it does without saying that Microsoft has at least an idea that there are not too many users who love the Surface tablet. What would make them fall in love with a Surface tablet then?
It's clear that Microsoft may not be holding the ace in the mobile race, but it still has a chance in the cloud.
Disclosure: As an Amazon Associate, I earn from qualifying purchases. The commission help keep the rest of my content free, so thank you!