The low-budget smartphone market becomes crowded than ever as we are seeing mini versions of Samsung, Sony, and even Huawei. The wave of cheap Chinese smartphones is attacking the US market and they are here to stay.
The Huawei brand has got more recognized since it launched the US online store in 2014. The Huawei P8 Lite is the 2nd smartphone I've tested, after the Huawei Ascend Mate2. It is sold unlocked on Huawei store and Amazon for just over $200. Now, keep reading my review of the device after 6 months using it.
Unboxing Video
Design
There is nothing special about the design of the Huawei phone. It is available in Black and White variations, and the White version seems to be more attractive. The phone is lightweight (131g) and thin (7.7mm), so I feel quite comfortable using it with 1 hand.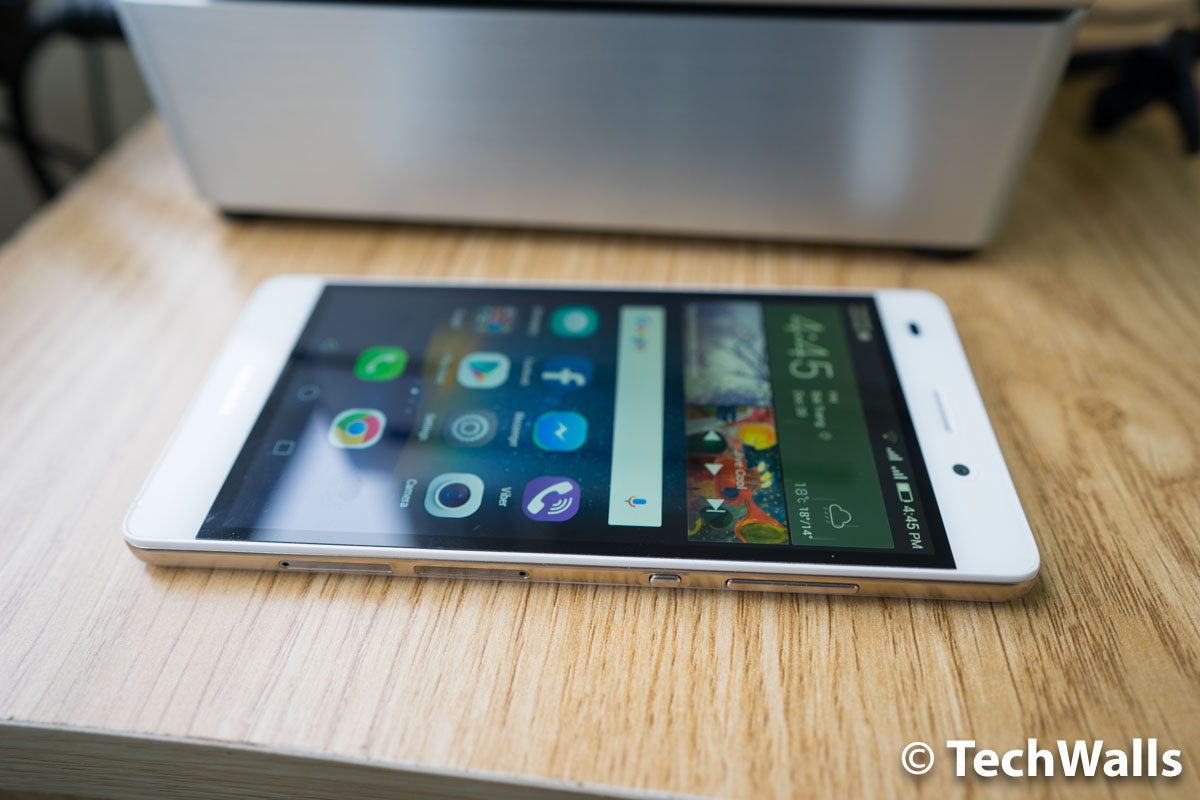 Although there is no metal on the exterior, you can see that the P8 Lite doesn't look like a cheap phone. It uses a faux metal frame surrounding all edges and a plastic back with a brushed pattern. Notice that the back cover is non-removable.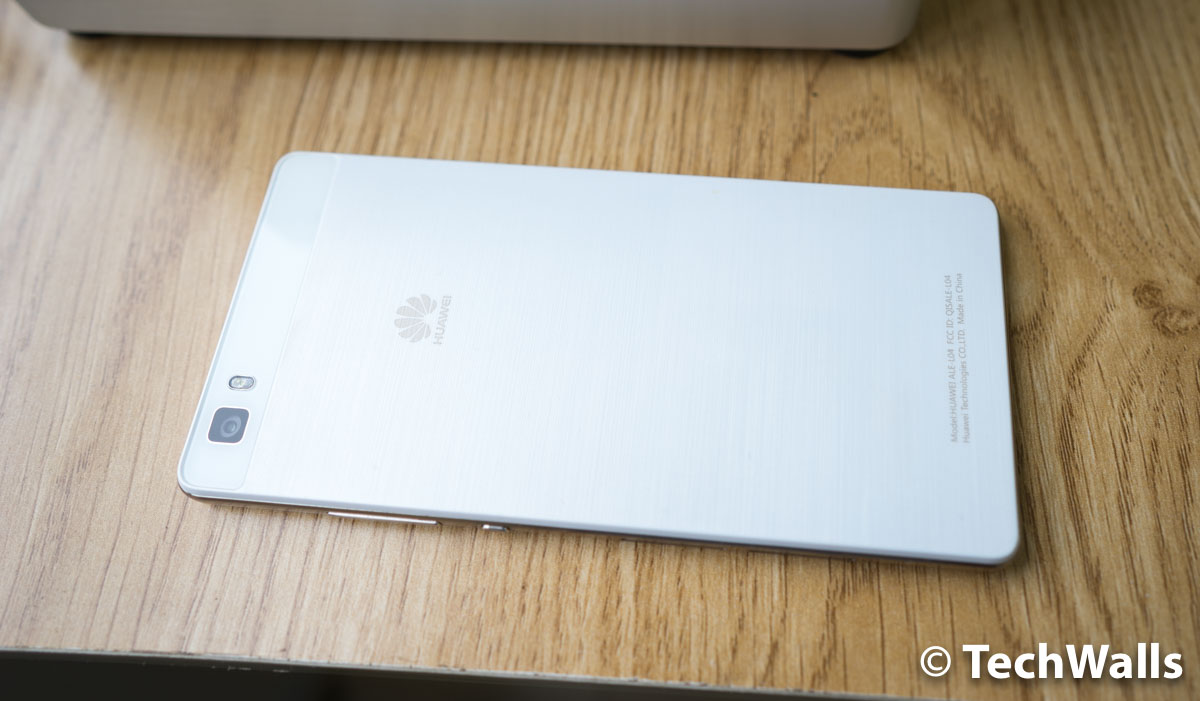 I'm impressed the most with build quality of the smartphone. My daughter threw the phone a dozen of times to the hard floor and amazingly it still works perfectly and there is no significant damage. There are just a couple of small dents on the corner, but you will have to look closely to see them. It in still in great condition as you can see in the pictures.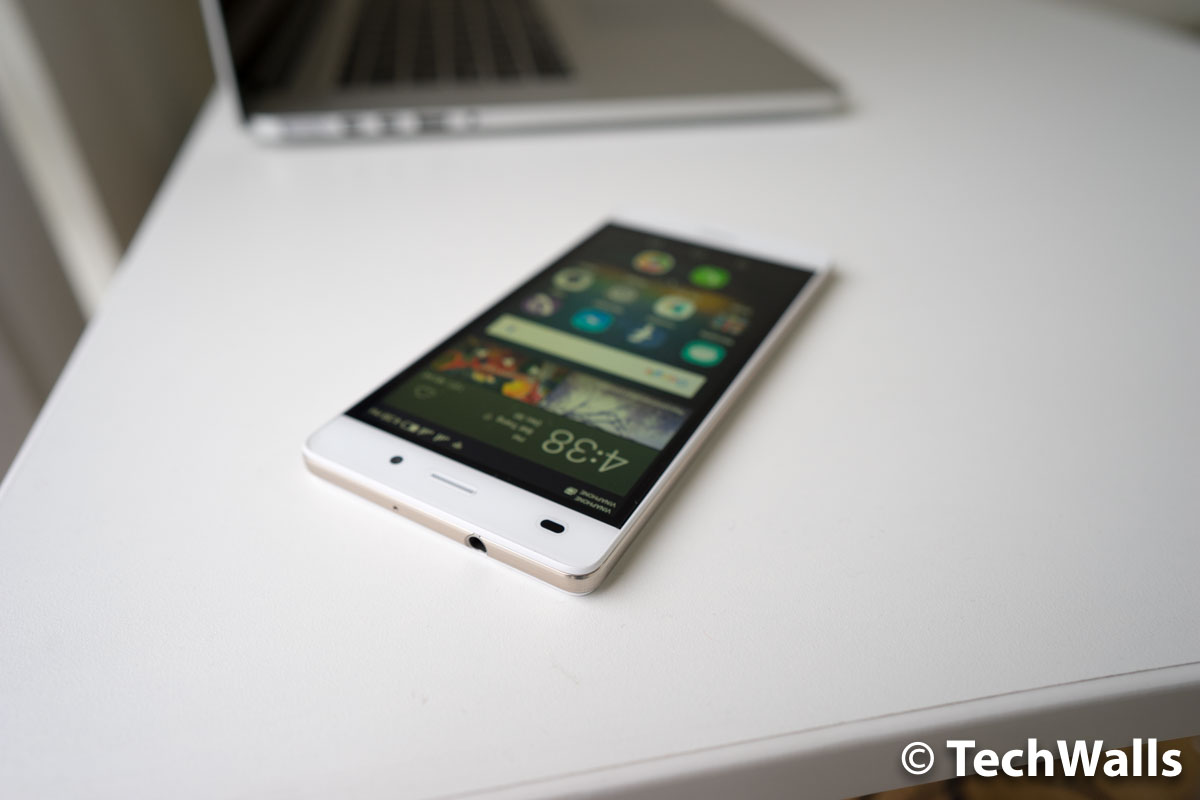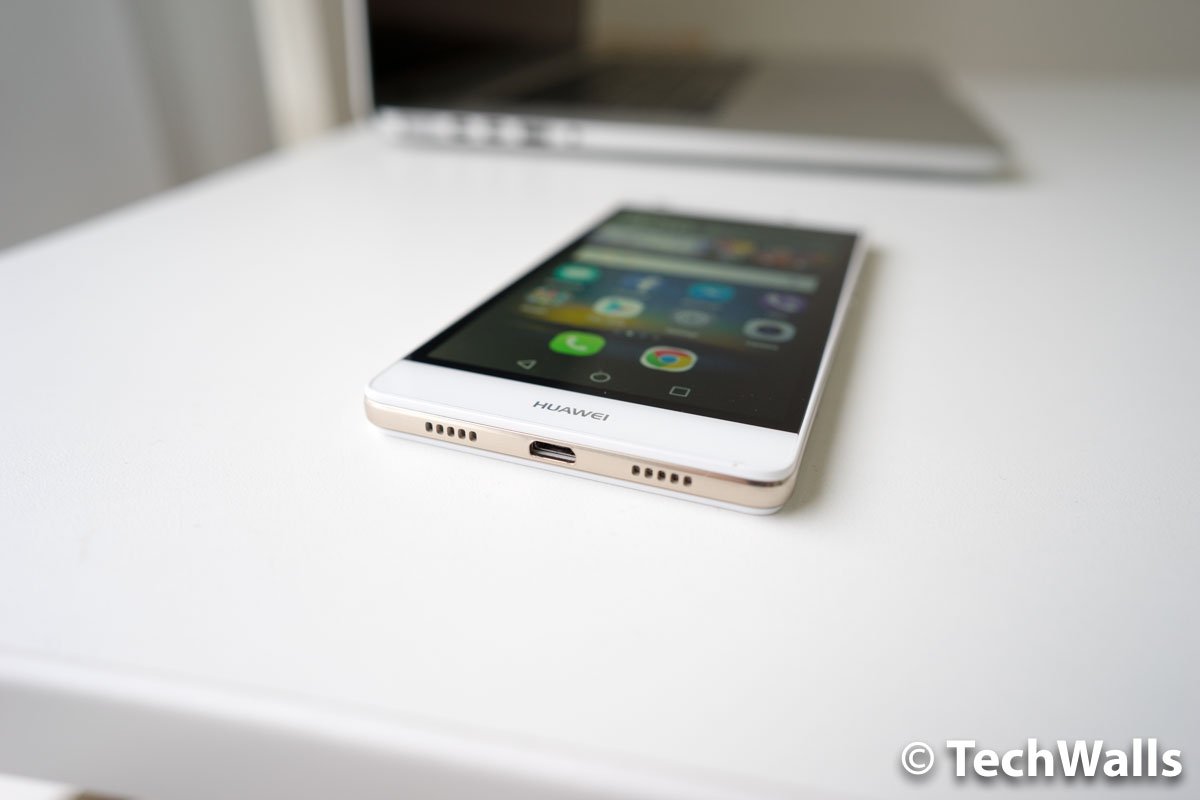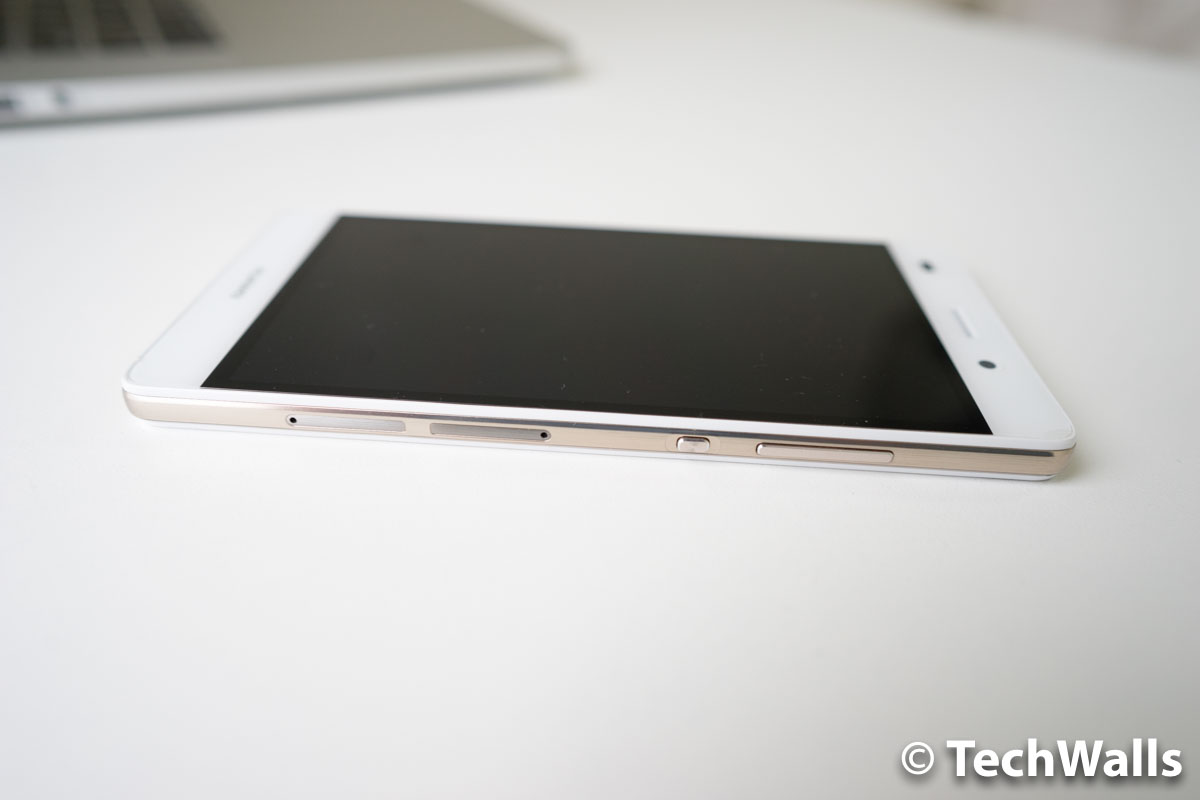 Another nice feature of the P8 Lite is the dual sim design. There are 2 SIM trays on the right side, so you can easily insert 2 GSM SIM cards and use 2 carriers at the same time. This will be extremely useful if you have more than one phone number, you don't have to put 2 phones in your pocket now. If you have just 1 number, you can use the other slot for a micro-SD card to expand the phone storage.
Interface & User Experience
The phone runs EMUI 3.0 on top of Android 4.4 Kitkat. This is a huge disappointment because I haven't received any update in half a year. At the moment, many manufacturers are launching the Android 6.0 Marshmallow update for their devices.
On the other hand, the experience on EMUI is quite pleasant. It is like simplified Android with no app drawer, all apps are shown up on home screens, which is somewhat similar to iOS. The UI is easy to use and I saw my 2-year-old daughter navigate between apps and games fluently.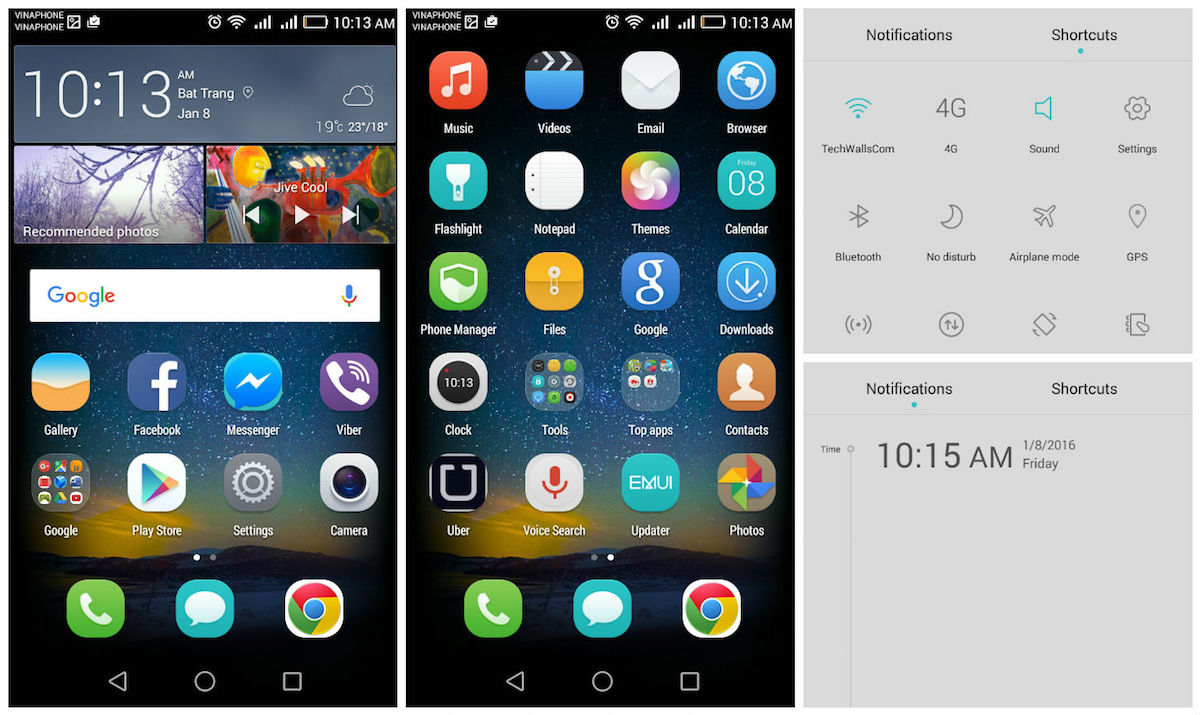 The phone is powered by Qualcomm Snapdragon 615 MSM8939 with Quad-core 1.5 GHz Cortex-A53 and quad-core 1.0 GHz Cortex-A53 processor, and 2GB of RAM. This is just a mid-range chipset and can't compete with 800 series on other flagships, however, it is still good enough for average usage.
Signal Reception
The P8 Lite supports LTE bands 2, 4, 5, 12, 17, so you can use it on most GSM networks like T-Mobile or AT&T in the US. This Wi-Fi and cellular signal reception are both good and I hardly had a dropped phone call. You can see a video comparing signal reception of the P8 Lite and iPhone 6S Plus here.
Display
Although Huawei uses a 5-inch, 720p IPS LCD display only, I guess most users won't be able to tell the difference at a normal viewing distance. I placed it along side the iPhone 6S Plus with the same LCD display and honestly I'm not sure if the iPhone screen can really produce clearer and sharper visual quality. Moreover, the screen saves a lot of battery, so the 720p screen is actually much more efficient.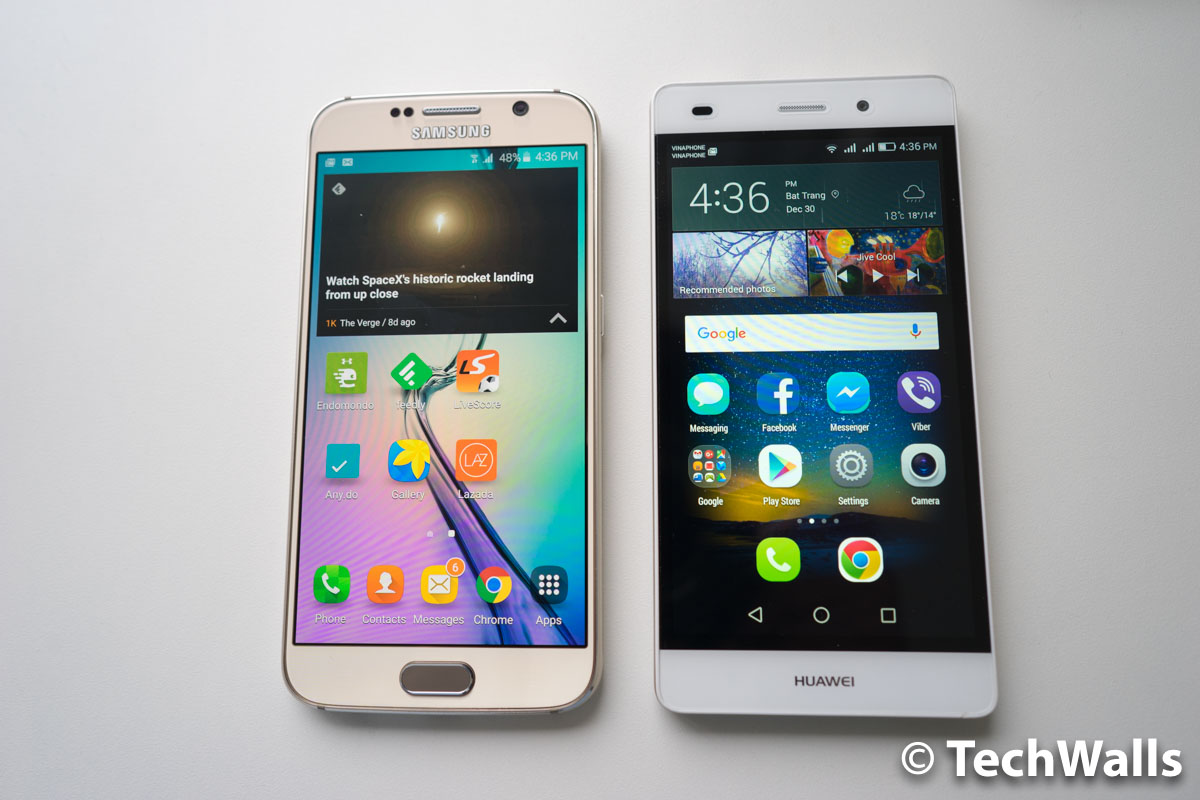 Camera
The Huawei phone features the 13MP Sony BSI CMOS sensor with aperture F2.2, this is quite an outdated sensor and you can find it on some other low-budget phones. The photos captured from this camera have accurate color but it is not vibrant and there are a lot of noises even in well-lit environments. Take a look at some sample images:
The sensor is capable of recording 1080p videos but the quality is quite terrible. It doesn't have OIS, so the shots are quite shaky, besides, they lose a lot of details, contain a lot of noises and the transition between different lighting conditions is not really smooth. You can watch a sample video below.
Battery
The phone is packed with a small 2,200 mAh battery but it can easily last over a day for moderage use. Obviously the lower-resolution display contributes a lot to the longer battery life. The phone also has power saving modes to extend the battery life further. I often use the Smart mode as it will adjust the CPU and network usage automatically. The Ultra mode can be used when you have less than 20% of battery left, it can help you use the call and message functions for 1 more day.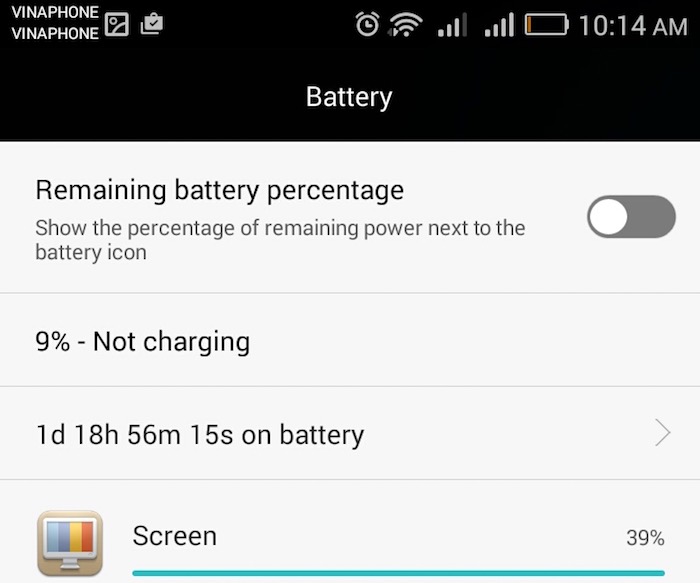 Conclusion
Pros
Excellent build quality
Great battery life
Simple UI
Cons
Slow Android update
Underwhelming camera sensor
The Huawei P8 Lite is a decent smartphone for its price, however, it has a lot of competitions at the moment and you even can spend a little more to buy Android flagships in 2014 like Samsung Galaxy S5 or Sony Xperia Z3.
Rating
Design - 7
Build Quality - 10
Reception - 9
Performance - 7
Display - 8
Camera - 5
Battery - 7
7.6
Good
A decent dual-SIM smartphone for the price.
Disclosure: As an Amazon Associate, I earn from qualifying purchases. The commission help keep the rest of my content free, so thank you!