Huawei has been known as the world's largest telecom equipment manufacturer for a while, but I was not aware that its smartphone market has grown significantly in the last year as well. In the first half of 2014, they shipped over 34 million smartphones in total and the number is expected to reach 80 million by the end of the year.
Huawei is growing not only in the number of sales but also the number of markets. In this article, I'm going to review the Huawei Ascend Mate2. Right now, U.S. consumers can easily buy the unlocked phone and it is just half the price of most flagships out there. Let's check it out.
Unboxing Video
Design and Build Quality
Inside the box, you will find just the phone and charger, and that's all. This is understandable because they have to exclude unnecessary accessories. However, surprisingly the phone itself doesn't look cheap at all.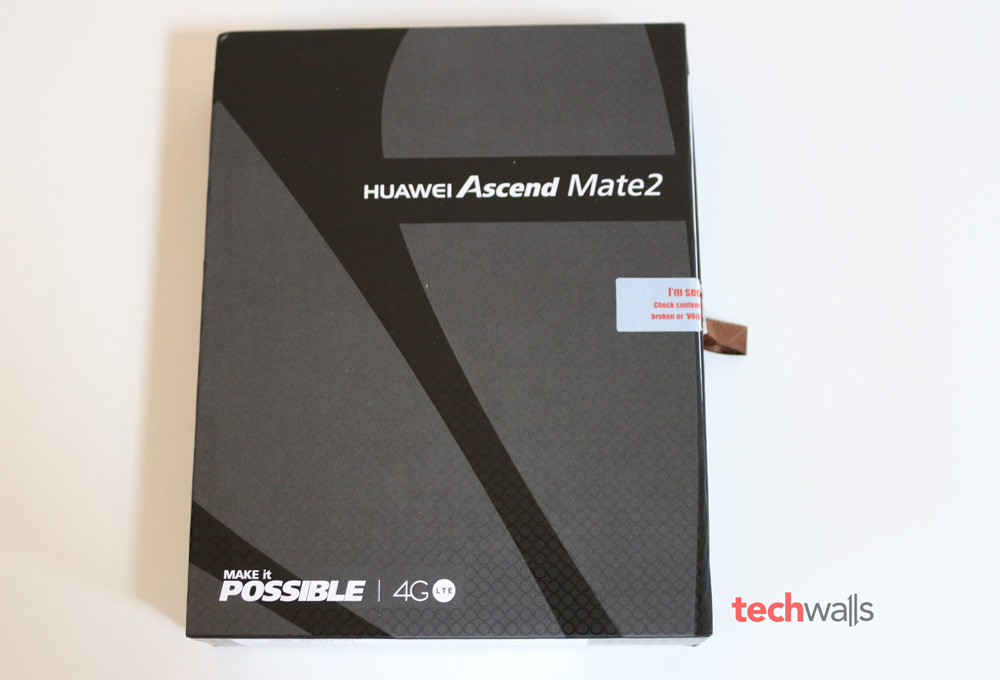 The Ascend Mate2 has a very solid build quality. I can hold it quite sturdily with one hand, however, I have to use 2 hands most of the time because the phone is still quite heavy and bulky (measures 6.3″ x 3.3″ x 0.37″ and weighs 7.1 oz). Actually, this is more like a phablet like a smartphone, it is even taller and wider than the Samsung Galaxy Note 3.
It features a minimalist design. There is just a huge 6.1-inch screen on the front, Power button and volume controls are put on right side, headphone jack on top and mini-USB port on the bottom. The back plate has a glossy white look and it is removable so that you can insert micro SIM and microSD card. We can also spot a huge battery underneath.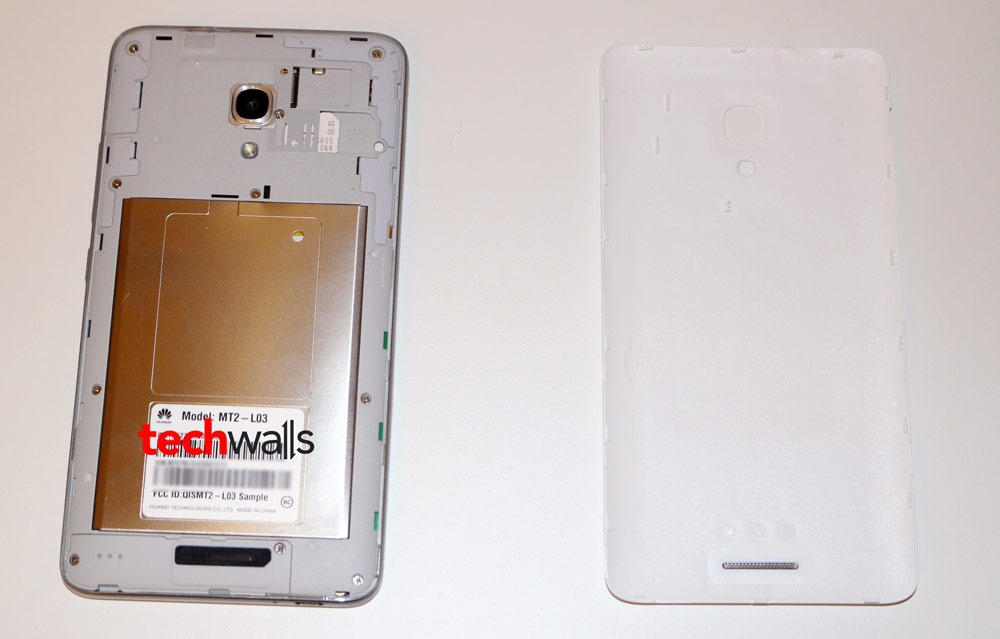 My review unit is the white version and I felt so familiar in my first impression. It's because the design looks similar to Samsung Galaxy smartphones. If you look at the Huawei phone a few meters away, you will probably think that this is a Samsung phablet.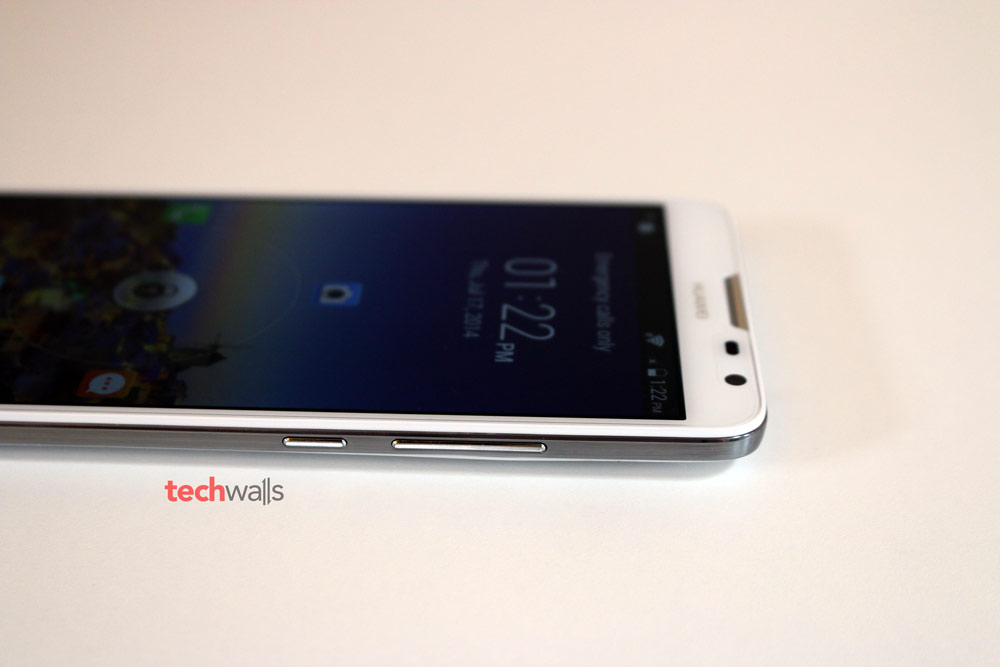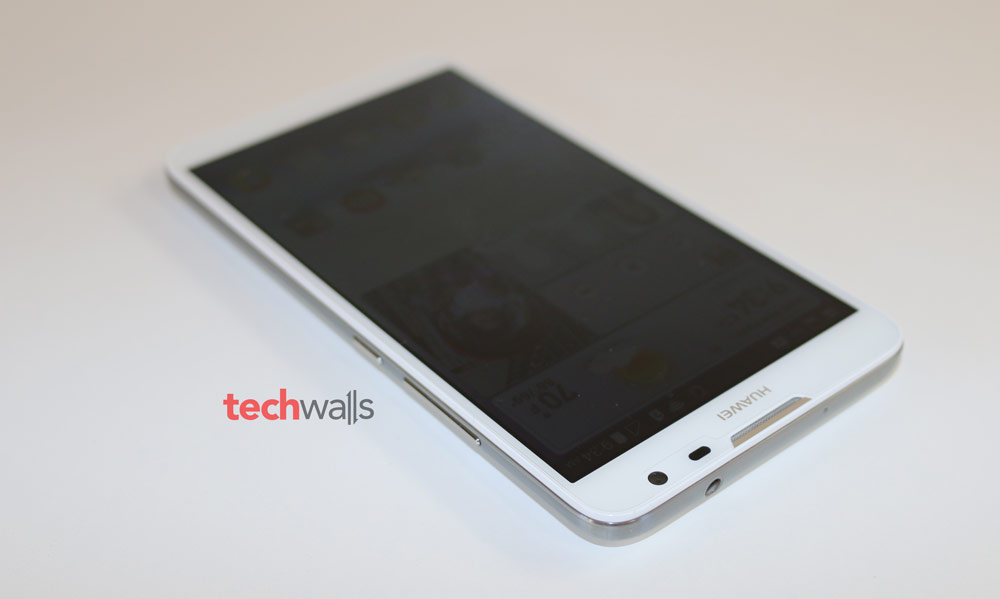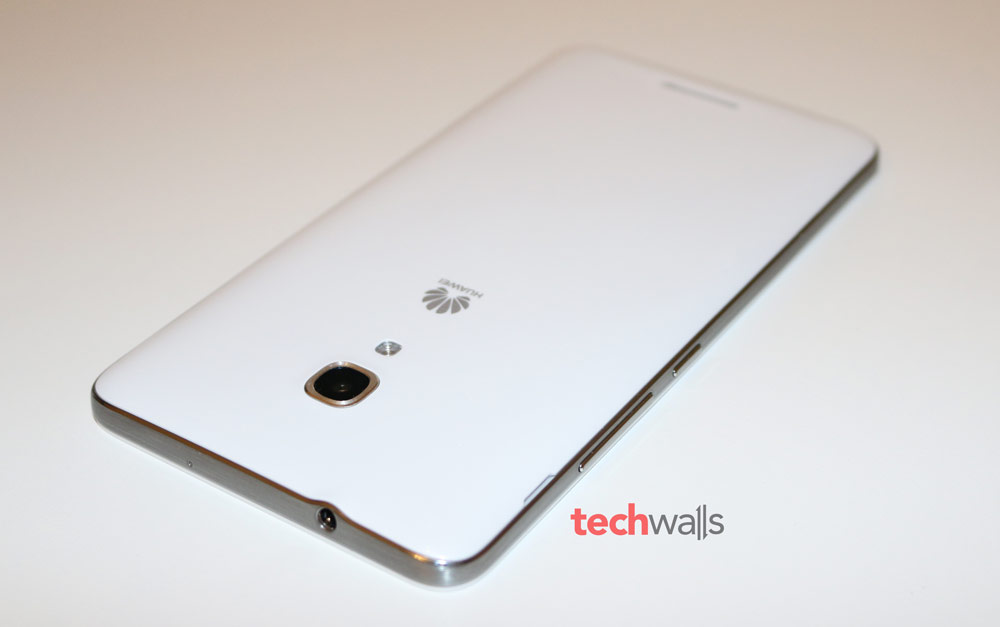 Overall, there is nothing special about this design, but it is very well built and acceptable for this low price.
Interface and User Experience
This is something I didn't expect. The Mate2 runs on Android 4.3, not the latest Android version, but Huawei did a good job customizing the OS. If someone is still complaining that Android is too complicated to use, this could be a good choice for them. Everything was simplified in the UI named Emotion Lite. Everything is now put on homescreens, there is no more app drawer that makes users confused. All of your apps are now appearing on homescreens and you can uninstall them from here as well. This is somewhat similar to iOS but of course, you still have the ability to customize it further by adding any widget. I really think Huawei is going on the right direction.
The only thing I don't like is the notification shade. There are buttons on top to toggle on/off some functions like Wi-fi, Bluetooth, GPS, etc. But that's it. You won't be able to access those settings directly from there. That means you can't long press a button, say Wi-fi, to choose a Wi-fi network to connect, you will have to go to Settings -> Wi-fi and then look for it there. This is not a big issue but it is not so convenient since I moved from the Samsung Galaxy S5 and Xperia Z2.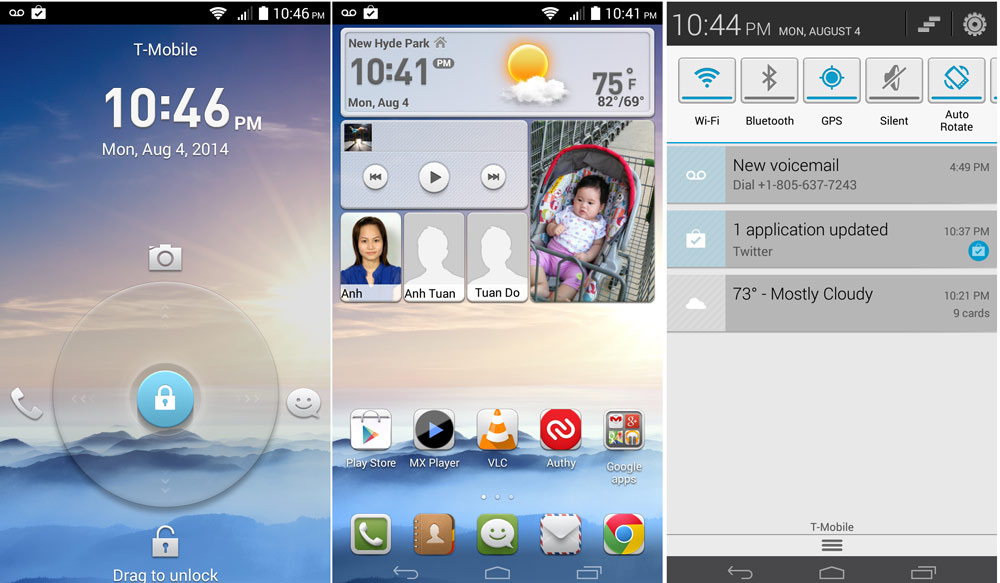 Although the Mate2 is powered by the mid-end Qualcomm Snapdragon 400 processor, it runs quite smoothly during my usage. I hardly see any lag/delay when I browse web, play games or watch movies.
Signal Reception
I have no problem with reception on the Ascend Mate2. Everything was good, just like my other devices. Notably, the unlocked version works well on both AT&T and T-Mobile. The Wi-fi reception is great and I have full bars most of the time.
Audio and Display
The phablet features a 6.1-inch screen but the resolution is just at 1280×720 pixels. I thought that 720p resolution on the huge screen (241 ppi) would be disappointing but in fact, it is not bad at all. The screen is very bright, has good viewing angles and I hardly can see any difference compared to higher resolution screens on Samsung Galaxy S5 or HTC One M8. Of course, you can realize a little pixelated texts or images when you see the screen up close, but at normal viewing distance, I really doubt it. I'm good with the "low-resolution" screen and I feel better as it also contributes to a better performance and longer battery life.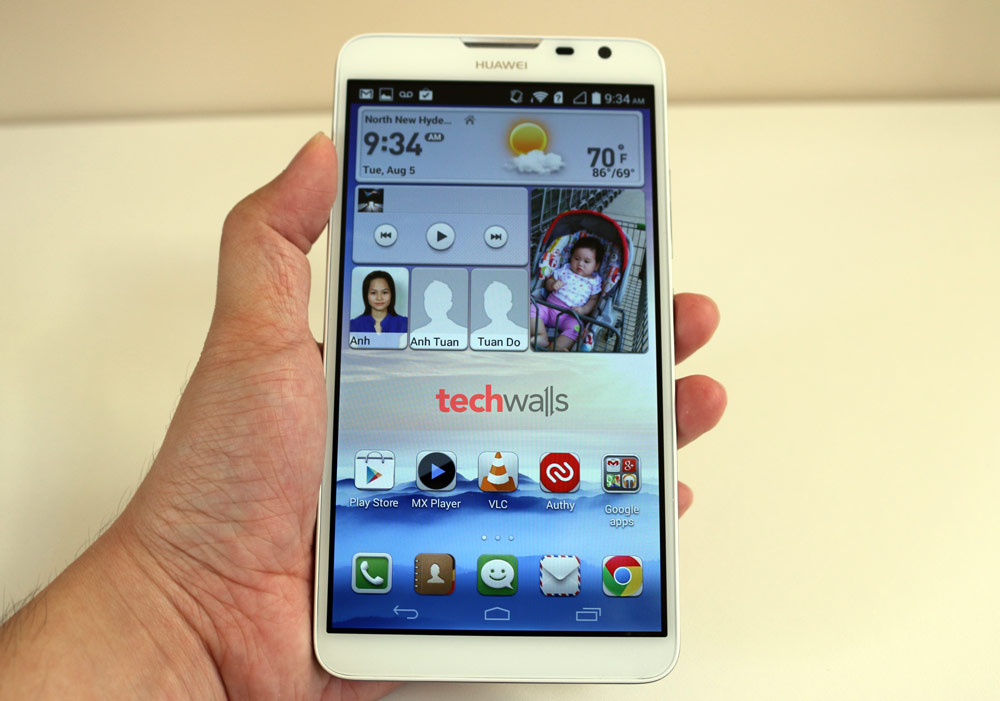 The loudspeaker of this phone is put on the back and this is really a disadvantage compared to front-facing speakers. The sound is not loud at all and unhearable sometimes. I'd recommend you to wear a headphone or invest in a Bluetooth speaker if you want to enjoy music.
Camera
Huawei used a 5MP front camera and 13MP rear camera on this phone. The front camera comes with an interesting feature called Groufies but its image quality is quite bad, so I still prefer using the rear camera. The camera performs pretty well in well-lit environments. As you can see in sample images below, the pictures have good details and very accurate colors. However, shooting in dimly lit conditions is a different story. Sometimes the viewfinder is totally dark although I still can see objects clearly. Therefore, you will never get a good shot in this case.
The phone camera supports capturing videos in 1080p resolution. The output video looks quite nice and detailed, the only problem is that the brightness changes very suddenly when move the phone. Check the sample video below.
Battery Life
There is just one word to describe the battery life of this phone, impressive. Although the phone has to consumes more energy on its big display, the 3,900 mAh battery can still power it for about 3 days. When I used the phone heavily, it still can easily last till the end of 2nd day. This is among the best batteries on smartphones I've ever used.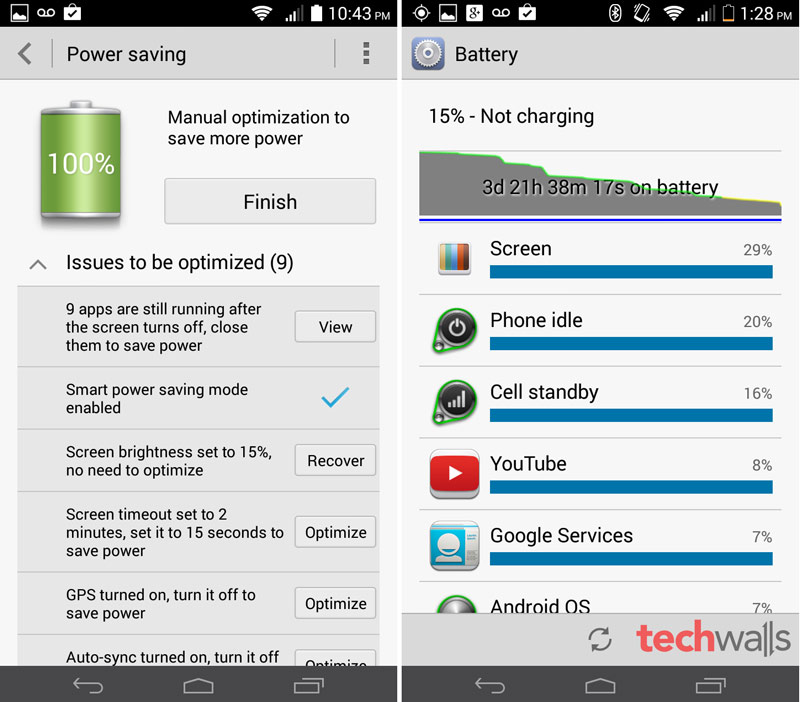 Conclusion
Pros
Solid build quality in minimalist design.
The custom UI is simplified and very easy to use.
Great signal reception.
Smooth performance.
Good display.
Long battery life.
Cons
Plastic exterior looks similar to Samsung's phones.
Heavy and bulky.
Camera sensor performs inconsistently.
UI still has room for improvements.
The Huawei Ascend Mate 2 is now available on Amazon for just $299. This is a great value in my opinion and if you are looking for a phablet to use as a smartphone or a tablet, I'd totally recommend this device.
TechWalls Rating
Design - 6.5
Build Quality - 9
Reception - 9.5
Performance - 8
Display - 8.5
Camera - 7.5
Battery Life - 10
8.4
Good
An impressive low-priced phablet.
Disclosure: As an Amazon Associate, I earn from qualifying purchases. The commission help keep the rest of my content free, so thank you!