HTC One is the only smartphone right now, which is giving Samsung Galaxy S4 a neck to neck competition. HTC has successfully sold over 5 million units within a month's span. This is probably the device, which can ultimately help HTC to regain their position in smartphone industry.
But, to become the king of the hill, HTC must make sure that they do something about the issues HTC One users are having.
1. Static noise in the background:
Users are reporting about a humming sound coming out from HTC One's "Boom sound" stereo speaker as well as through headphones while listening to music. The problem is more prominent at times when you change a music track or when there's a time gap between two tracks.
Solution:
First of all, what you can do is return the handset and take a new one (if you have just bought the phone, HTC will definitely replace it).
According to some users turning off BEATS audio can reduce the problem up to some extent.
If this is an issue which is related to the software of the device, HTC can solve that by pushing some updates. So, wait for an update.
2. Problem in Design:
Many users are reporting in various websites and forums that HTC One may not be having a perfect "zero gap" design. There's some gap between the plastic & metal parts of the device. Also some devices are shipping with scratched & rough edges (probably due to mishandling during packaging or shipping) and the sim card cannot be detected.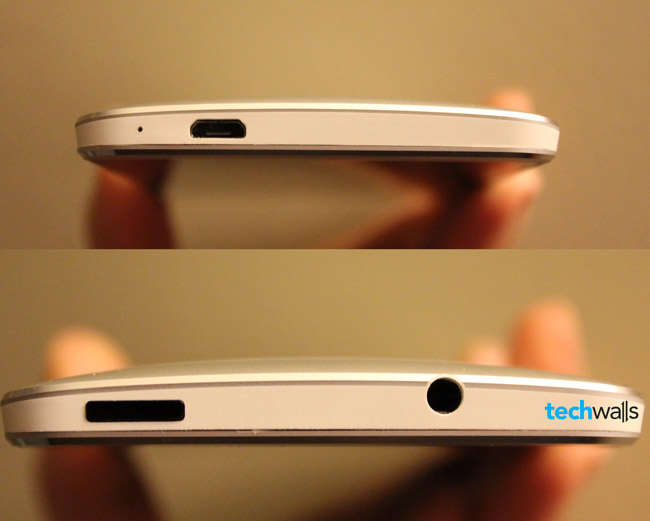 Solutions:
Return the handset immediately for replacement.
Try to avoid online retailers or E-commerce sites as you can't check the device physically before buying.
3. Unresponsive "Home" and "Back" touch keys:
Most of the users are complaining that the "Home" and 'Back" capacitive touch keys on their devices are not working properly. One need to touch it 2-3 times to make it work. The unresponsive  touch keys of the device makes it difficult smooth operation of the dece.
Solutions:
Go to Settings and in "Language & keyboard" select "HTC Sense input". Then in "Advanced" option click on "Calibration tool". Now, calibrate with a light touch.
If you are using any kind of screen protector, make sure it isn't covering the capacitive touch keys.
Samsung is already rolling out an update to fix many of the issues Samsung Galaxy S4 had. HTC should take the same route and act fast to eliminate user reported bugs.
Here, we have only discussed three of the most disturbing problems HTC One users may have been experiencing. In our next article, we will discuss about the remaining issues and their possible solutions. So stay tuned folks.
Disclosure: We might earn commission from qualifying purchases. The commission help keep the rest of my content free, so thank you!