The iPhone first appeared on the scene for what will now be seven and a half years ago. The device, which costed upwards of $700, was revealed to the excitement of many who were enthusiastic to see this newcomer to the smartphone scene.
It was the first instance of a fully touchscreen phone that relied on the human finger, rather than a stylus. It was also one of the first releases of a smartphone that appealed to a non-business clientele. One that Research in Motion seemed to gear toward in their smartphone iterations. Today, we will take a historical assessment of the iOS line, from the birth of iOS 1 to the slated release of iOS 8.
iOS 1: The Birth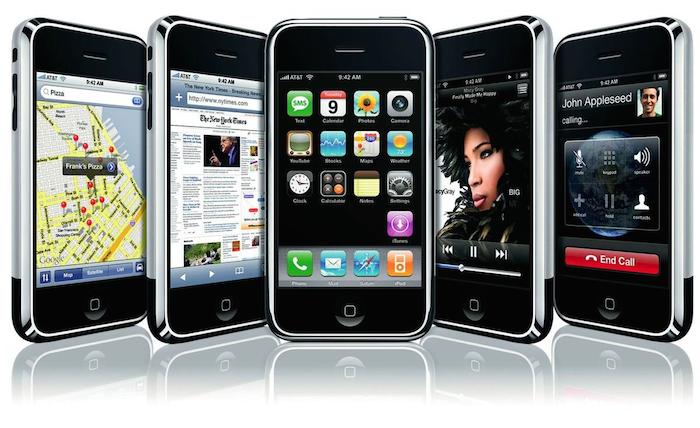 The first iPhone and iOS weren't the most feature packed even for its 2007 market. However, Apple wanted to present their customers with quality, one that couldn't be promised with the developer-made applications that were available at the time for RIM and Palm users of that time. When you open a phone to be developed, security vulnerabilities open up and at the time, Apple couldn't protect users from that if an App Store was available.
However, as we see in iOS 2, they were developing one. Regardless, iOS 1 included a web browser that could go hand-in-hand with the desktop in user experience, perfect multitouch gestures and an excelled experience in some of the industries basics (music playing, navigation, and a full keyboard). Subsequent updates improved the keyboard, made iOS available for iPod Touch, the iTunes Music Store for iOS, and offered the ability to change app order on the home screen.
iOS 2: App Store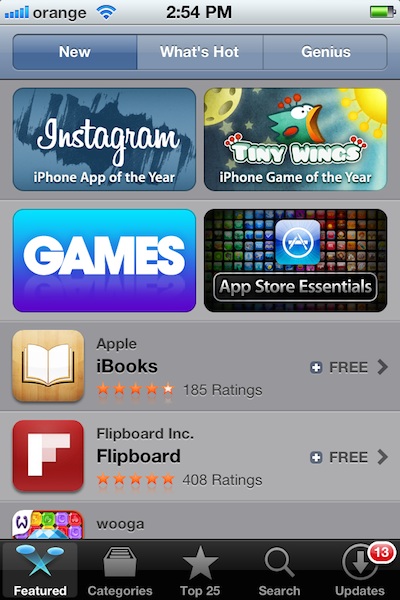 iOS 2 was the introduction of the App Store to iOS. This allowed individuals to offer their third party applications to the iPhone using masses. Developers can now make money offering their applications to iPhone users as well. Mobile Me, now known as iCloud, and Microsoft Exchange edged their way to iOS as well with the release of iOS 2. Subsequent updates allowed individuals to search through their contacts by name, patched up some issues with calling, and offered Google Street View to Google Maps.
iOS 3: The Necessities
Apple made sure to work out the kinks of the basic features of the iPhone that individuals needed from a cell phone (calling, messaging, good battery life) before offering users what they wanted. iOS 3 offered individuals exactly what they wanted from a cell phone, including cut and copy-and-paste features, push notifications, camera tap-to-focus, iTunes/App Store in-app purchasing and subscriptions, MMS, and Find My iPhone just to name a few. In subsequent updates, users could download ringtones, iPad support was offered, and iBooks.
iOS 4: Multitask and Folders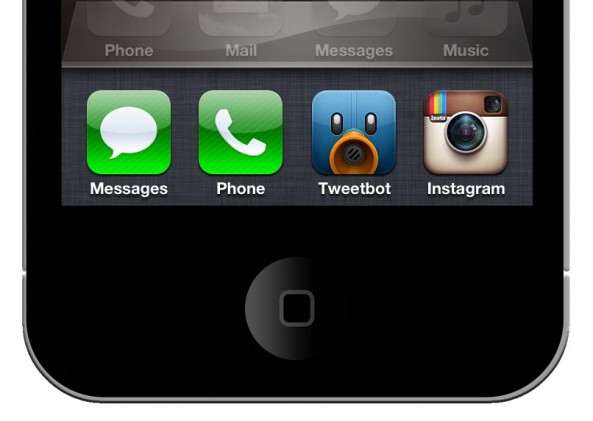 iOS 4 was the introduction of multitasking to iOS. With multitasking, individuals were able to double-tap the home screen to reveal a tab at the bottom of the iPhone. From there, individuals could allow applications to run in the background or quit them to save battery. In addition to the plethora of application management features offered, individuals can now also put their applications into folders. FaceTime comes to iPhone iOS 4, and iAds now allow marketers to make money in applications by featuring advertisements.
Outside of applications, individuals now have a more organized, unified inbox and threaded email messaging to keep track of messages. In iOS 4, individuals now have Game Center, which allows them to compete with others in application games either indirectly with high score records or directly with one-on-one gaming. Photos now look better with the release of HDR, or High-Dynamic Range Imaging. This means that multiple photos are taken at once, and pieced together to only include the best aspects of each photo to create a final image.
An iOS iteration after the iPhone, iPad now comes with multitasking and folders with iOS 4.2.1. This iteration of iOS 4 offers AirPlay, which allows individuals to remotely play music with the iOS device as a remote and AirPrint, the same idea but with printing. In iOS 4.2.5, the iPhone 4 is now available outside of GSM (AT&T), and is offered on Verizon. Personal Hotspot is revealed with this, allowing individuals to use their phone as a internet hub for approved computers and phones to connect to. This comes to GSM iPhones in iOS 4.3 a month later.
iOS 5: The Talking iPhone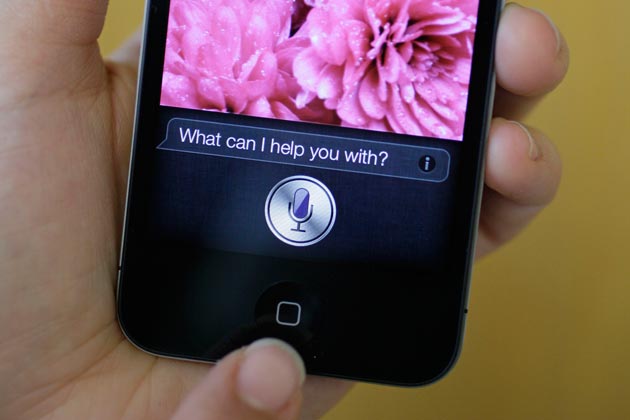 iOS 4 signaled to users that Apple was working on a plan to allow individuals to be freed from cords and their computers. With AirPrint and AirPlay, this was evident, however it was loud and clear with iOS 5. This is the iOS that allowed individuals to be completely computer-free in affairs of activation and syncing. But most importantly, iOS 5 offered individuals with the ability to also use voice in more ways to control their iPhones.
Voice Control was offered in iOS 3, but it was limited. With Siri in iOS 5, people can do all of the phone controls offered in voice control, along with the ability to look up facts, and more. It was still under beta during the time, which meant it was constantly increasing its capabilities. The invent of Notification Center allowed users to see their notifications, the weather, and stocks all in one pull-down tab. Mobile Me turned into iCloud with iOS 5 and iMessage was introduced to iPhone users, allowing messaging between users over WIFI or cellular.
iOS 6: Apple Haul-over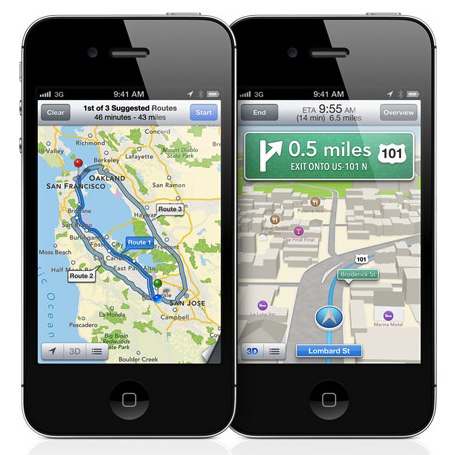 iOS 6 was born of an era of Apple introducing a couple of their own applications, instead of outsourcing through the previous Google partnership. This meant that Google Maps was replaced with Apple Maps and YouTube wasn't an on-board application any more. Just like how individuals had to download Facebook or Angry Birds, you also had to download Google Maps and YouTube. It was an odd feeling, especially if you were a long-time iOS user like me. Apple Maps came with turn-by-turn navigation, but it wasn't liked by many who found it glitchy. Siri increased its capabilities in iOS 6, Facebook was integrated into Notification Center, Passbook was added to iOS 6, and individuals can now use FaceTime over their cell network, not just WIFI.
iOS 7: The Year without Steve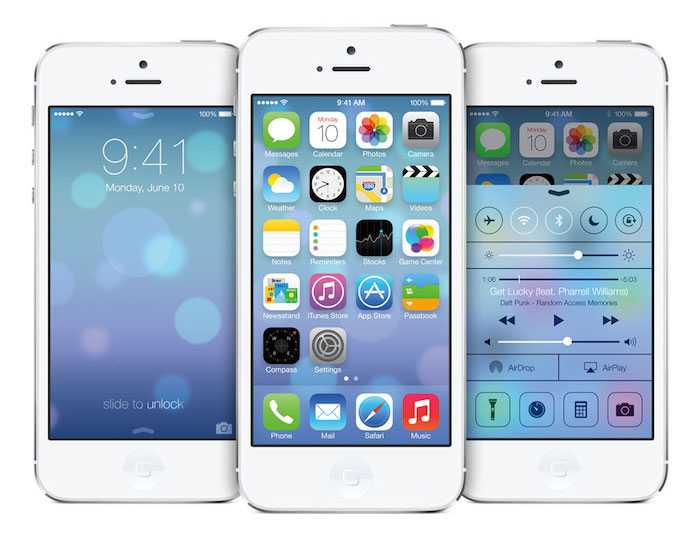 With the replacement of Steve Jobs with Jony Ive, iOS 7 introduced the birth of a minimalistic and colourful design. Control Center was introduced. Similar to how Notification Center offered individuals with the ability to see their notifications in one place, iOS 7 allows individuals to control their iPhone's brightness, music controls, activation of airplane mode, WIFI, Bluetooth, Do Not Disturb, locked orientation, and more by simply swiping up. AirDrop, also found in Control Center, allows individuals to send multimedia through Bluetooth. This was born out of iOS 7. iTunes Radio was introduced, allowing for a Spotify-esque platform for Apple.
Read also: Apple iPhone 5S (Gold Unlocked T-Mobile edition) Review
The Release of iOS 8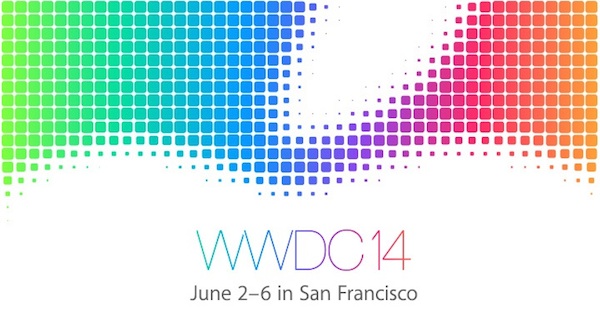 iOS 8 will be announced at WWDC this week. Many individuals are wondering if Apple will continue on the same progression is has been doing for the past seven years now or will it make for a drastic change. iOS 3 was the most drastic switchover Apple made from it's previous iOS model. iOS 7 was the most dramatic design overhaul, but never has there been both in one iOS iteration. iOS 8 is expected to come with a couple of design updates with Maps and navigation. Cloud services are expected to have some sort of improvement. "Healthbook" is an addition that will encourage a healthy lifestyle through keeping health information in one place. What else Apple has under their sleeve is only our best guest!
Disclosure: As an Amazon Associate, I earn from qualifying purchases. The commission help keep the rest of my content free, so thank you!