Starting a website is no big deal these days; it's reaching out to the masses is what requires a lot more attention. And what better way to make it accessible to millions of netizens than getting it a decent rank on the most used search engine of all- Google! Search Engine Optimization (SEO) is the technical term given to this whole effort to make one's website get a good rank in search engines.
1. The Right Amount of 'Right' Keywords
While working on SEO we often get lost in adding a bulk of keywords; after all we search with keywords, so the more the better. Right? Wrong. For the quantity part- yes, the search engines do follow the trail of keywords you leave on your website. Google searches only text- HTML code or the website content. So, often web designers try to sprinkle keywords throughout the text. But this tends to make the actual text less engaging and in the race to get a good rank, you may actually lose out visitors for having uninteresting text.
It's best to have keyword density of 2-3% and keep them mostly in the top half of the page as most search engines don't search beyond 50% of the page. On the other hand, if you add too much of the frequently used keywords, you are actually thwarting your chances of a good rank. Tough competition may edge out your relatively new website. Use a keyword tracker to stay clear of such keywords.
2. Sitemaps
Search engine 'spider' is responsible for indexing your page which helps it to reproduce it in search results. Adding a sitemap will accelerate the indexing as it leaves a virtual trail that the spider will easily pick up. It is written in XML; know more if you are not familiar with it. As soon as you make a sitemap of your website, submit it at the Google Webmaster Tools.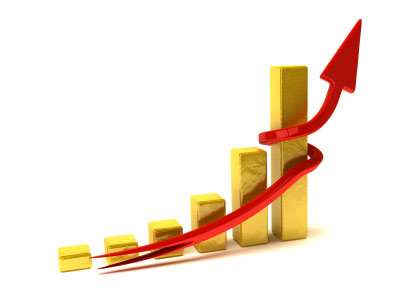 3. Be Versatile With Keywords
It is important to be flexible while adding keywords to your website. When the right keywords are entered into a search engine, billions of results come up. But what about when the user uses British English? That's where you pick up speed. Add all spelling variants of the keywords, all acronyms you can think of.
4. A Good Meta tag
Meta tags help Google search engine know instantly what your website is all about, so make sure you use a good, keyword rich meta tag. However, don't be too heavy-handed with spicing up your meta tags with keywords because it may lead the search engine to think you are "keyword stuffing" and mark your website as spam.
5. Backlinks Matter…
Backlinks are those links that point to your website. These are significant because the more the backlinks to your website, the more important you become in the eye of Google search engine. Moreover, what the backlinks say is important too. For instance, if it contains relevant keywords instead of 'click here', you score extra points in the Google Ranking test. Use one of the many online tools that will show you a list of such backlinks. If they have nonspecific anchor tags (link text), you can ask the owners of the website to replace them with an anchor tag full of keywords.
6. …and so do blogs!
As backlinks help and blatantly asking relevant blogs to advertise your website is sad (and there's virtually no chance of that yielding an affirmative either), you can start a blog about the website, updating it on addition of pages. You can also leave comments in similar blogs telling about your website (but don't spam with links). As search engine spiders love what blogs refer, this substantially strengthens your foothold in Google ranking.
7. An Effective Press Release
At the budding stage of your website, a good press release gives it a boost like no other. Add a lot of information and use keywords judiciously so that it can give you some backlinks. Users can pick it from Google news and your newborn website will get some media attention as well.
From my own experiences, I can tell that while using search engines, we barely ever acknowledge the existence of good links beyond the first few pages. So it is very important to get to these first few pages of search results to get a steady stream of visitors. Following these strategies will definitely help you reach a larger user base.
Disclosure: We might earn commission from qualifying purchases. The commission help keep the rest of my content free, so thank you!