People ignore using backlinks instead of knowing its benefits as it requires a lot of time for creation. Some of the simplest ways for building backlinks include posting comments on other's blogs, submitting articles and writing guest posts. Apart from these common ways, there are also some unique ways which can be effectively used for creating backlinks. Here are seven creative ways for creating backlinks with minimum efforts. The best part is that these methods also help in the creation of a large number of backlinks in very less duration of time.
Post Blogs about Companies
It's a tested way for alluring the companies to link to your site. For this, you can write about the products as well as success stories of various companies. If it's a quality post, it will certainly gain the attention of the companies about which you write and the chances of getting linked always remain very high in such cases.
Infuriate Controversies

Blog commenting not only helps in driving traffic but also helps in getting more links. The best way to attract the attention of the readers is to write just the opposite of what's commonly believed and stand by the topic by giving your defense for it. You can give your own experience or any other proof in support of the topic as well as your controversial opinion. It's also a tried method for creating number of backlinks as such topics enrage the audience and lead to a controversy among them.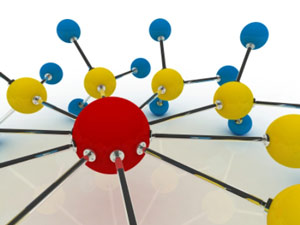 Use Wikipedia Articles that Require Editing
Wikipedia is the biggest encyclopedia available on the internet which contains millions of articles in the English language. So, you just need to find a page which requires some editing and is also relevant to the topic of your blog. After that, you can modify that article by adding some useful content to that page and a relevant link to your blog through the references section. Though Wikipedia is a no-follow site but there are high chances of getting that specific page of your blog linked if your article is read by thousands of readers who visit your blog.
Create Interesting Infographics
Building backlinks becomes a lot easier and quicker for a person who has the knowledge and skill for creating interesting infographics.  To see an example, you can visit Digg's front page on business days and find that most of the titles available on the page are in the form of infographics.  It's a fact that well created infographics get higher number of backlinks.
Develop a Free Tool Collection
You can also build some useful tools which are offered for free to the users however, it depends a lot on the industry where you work. People who find the tool to be useful as well as free will certainly link to them.
Publish Interesting Interviews
People always crave for reading interesting interviews and such interviews also help in getting a lot of links for that site. Some topmost websites and blogs keep on publishing interesting interviews on a regular basis to gain the attention of the readers which automatically helps in getting a lot of links.
Link to Other Blogs
People who remain engrossed in their own blogs and remain unwilling to link with other blogs lose a lot of backlinking opportunities. So, the more you link, the more dividends you create for your blog. It's also a fact that most top notch bloggers keep an eye on the people linking to their blogs. So, by linking to other blogs, you not only increase your visibility but also get a wonderful opportunity for creating links in an indirect way.
Apart from this, you can also get some quality backlinks by connecting with your business partners. If you are part of a business or have your own business, you can contact the retailers and manufacturers with whom you work and can convince them to link back to your blog or company website. This method really works much faster to get backlinks.
Quality backlinking plays a pivotal role in improving the Google rankings of your blog. All these tips and tricks can help a lot in getting high quality links for your site or blog. Whether the backlinking task is done by the blogger himself or with the help of a link builder, it should always be taken care that the efforts remain consistent.  The quality of the content should also be maintained as high quality backlinks are directly related to high quality contents.
Disclosure: We might earn commission from qualifying purchases. The commission help keep the rest of my content free, so thank you!