You have a blog that you have been keeping up for about a year. The blog is great, content is added almost daily but you don't know why readers aren't gravitating to your blog. You are present on all of the top social networking websites, you network, but readers just aren't coming. One reason, and probably the main reason, is because of your SEO setup. It's a good chance that at least 70% of your potential traffic is being lost from not effectively knowing how to set up your post and blog for the search engine. Today, we will focus more on the post side of key wording, with tips on how to add the best tags for your post.
Don't Go Overboard
The novice blogger might think "more keywords, larger audience". I will say to you right now, this is the biggest misconception of any keyword based entity. From blogging to YouTube, anything based on SEO will essentially spit out your post if you overload on keywords and tags. Google is smart to notice when your post is seen in too many results, especially those unrelated to your subject (we'll go more in this later). We don't mean that your post won't be seen in Google, it will most likely however be the posts seem on page 15 or 20, rather than page 1 or 2. Keep the keywords to about 10 tags a post, 12 if you really need to, but never over 15 tags.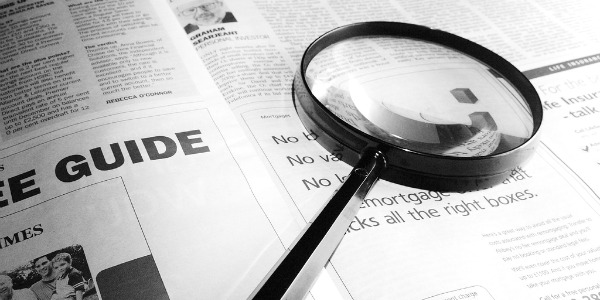 The Keyword Web
When restricted to a maximum of 12 tags, you may feel that this tip will be impossible. However, let's look more into what I call the "Keyword Web", then I will outline its possibilities. The Keyword Web is simply the extension of your initial keyword. For example, you have a post on cameras. The initial tag would be camera, yes it's mundane but it shows the main focus of your article is on in fact cameras. From there, you will classify cameras into categories. You have DSLR, video, and point and shoot cameras. Those will be your other three tags. Now at four tags, you might want to then go into brands, like Canon, Nikon, and so on. The relation between the tags will draw more readers looking into that subject. Someone might be looking for a Canon camera, but with your tag, they might come across your post on recommended cameras for each brand. There you go, one new reader. It's like magic!
Dig Into the Reader's Mind
If you are a writer, than you most likely read. If you read, you know how your audience's minds automatically work. Don't look into key wording with just a bloggers mentality, or you will be too specific which leads to going overboard. However, looking at this with just a reader's mindset will make your tags too mundane. You'll want to post everything specific to the exact post, and not the nature of the topic at hand. However, when you know how readers work and how many come across an article without specifically searching for said article. For example, if you have a post titled "Recommended Cameras for Each Brand". No one will type that directly in the search engine, but they may search "the best camera" or "good Canon cameras". Your tags will be what will trap your readers and draw them into your article.
Happy Opposite Day
You may find yourself searching online for the best restaurants in your area, but would you ever find yourself searching for the worse? Well, you'll be surprised that many readers actually do search for what we would think they wouldn't. The reasons vary, but most of the time, it's a guide for themselves on what to avoid. Include at least one tag that is the opposite of the post's intention's while still being on topic. For example, your camera post may include a keyword "worse camera brand" or "bad cameras". Your reader may be looking for something to stay away from, but you may find yourself with a reader finding a camera they could be interested in purchasing. In the end, you will have a happy reader!
Stay on Topic
I've mentioned this time and time again in this article, but I feel I should end of with being more specific. You should stay on topic with your keywords at all times. If not, your reader may feel annoyed to see your camera post when searching for vacation spots. Yes, people take photos on vacations, but chances are, the reader didn't expect to deviate that far from their search. Your keyword web and tag limit will keep you on topic. With less tags to work with, you'll feel it's more important to choose the very best. Your true, dedicated readers will find you if you use the topic they will use.
Disclosure: We might earn commission from qualifying purchases. The commission help keep the rest of my content free, so thank you!