When I attended the CES 2014 earlier this year, I was overwhelmed by devices with curved screens, from the big TVs to the small smartphones in your hand. I was really doubtful about its success, could this be a trend for upcoming years?
Now, I have the opportunity to review the LG G Flex. LG boasts this is the world's first curved and flexible smartphone, it also comes with some other interesting features. As I tried the flat LG G2 earlier, I could easily see the differences of a curved screen. Keep reading my review for more details.
Design and Build Quality
My first impression on the LG G Flex is its huge size, it should be considered as a phablet as it is even bigger than the Samsung Galaxy Note 3. When I take the phone out of the box, I didn't realize it has a curved screen until I flip it to see the sides. You will be disappointed if you expect it will be extremely curved as on LG's advertisements. Although this is a flexible screen, the flexibility is limited and LG recommended not to bend it inward. So, don't ever think about making it as curved as the ads.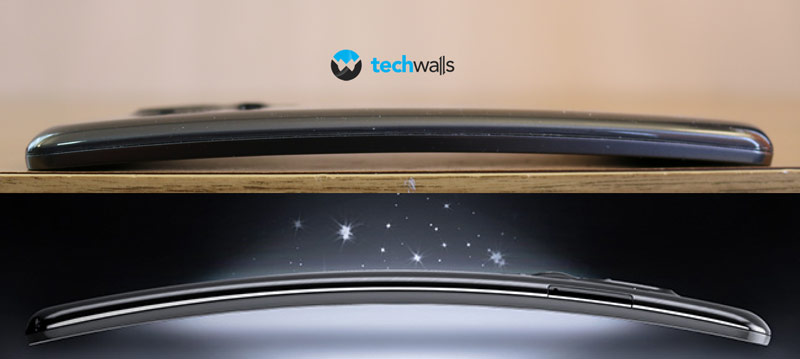 I don't see the slight curve as a problem because the device will become very bulky if it is bent further. Now, it is quite big inside my pant pocket already. The horizontal curve probably doesn't follow the curve of your thigh but absolutely it could provide better watching experience. So, that's a compromise you will have to deal with.
The G Flex is quite big but I still can handle it because I am used to holding big devices. LG also tried to make bezels as thin as possible, so you won't have any problem if you used a phablet before. I also love the clean design of LG G Flex, which is similar to the LG G2. LG moved all buttons to the back of the phone. There you will be able to use your index finger to turn on/off or adjust volume. On the back, you will also see the rear camera with LED flash, infrared port and main speaker.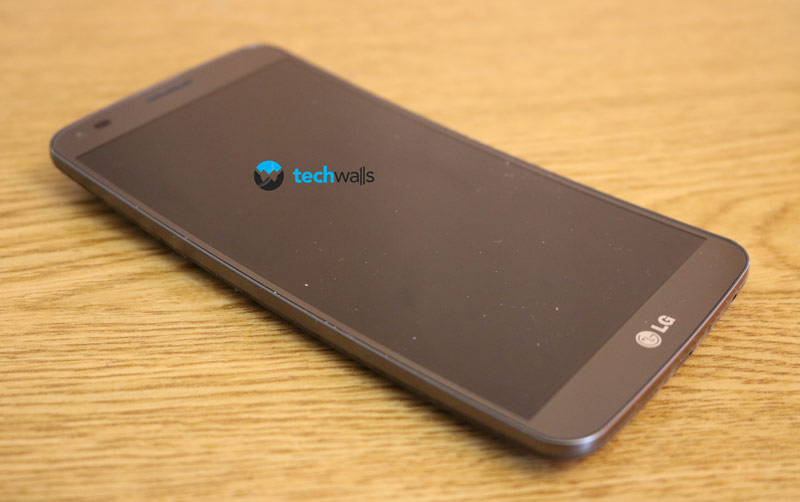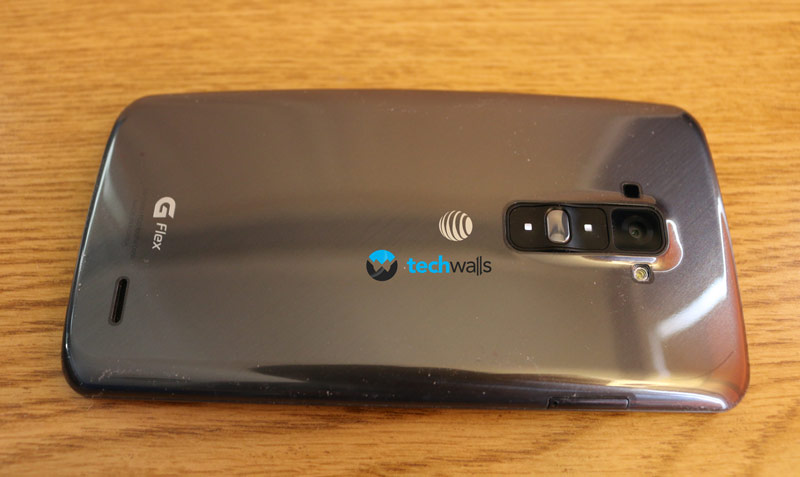 In terms of build quality, I'm very impressed with build quality of recent LG's products and this is not an exception. This is a solid built phone and has a very sturdy feeling. I feel like I could drop it to the ground and it wouldn't break.
Another interesting feature of the phone is the self-healing back panel. The feature is helpful when the phone has small scratches or nicks, you will see those damages disappear in a few minutes or you can rub those scratches with a cloth to make the recovering process faster. However, if you try to damage the cover on purpose, the cover won't be able to recover from serious scratches and you will see the damages there forever.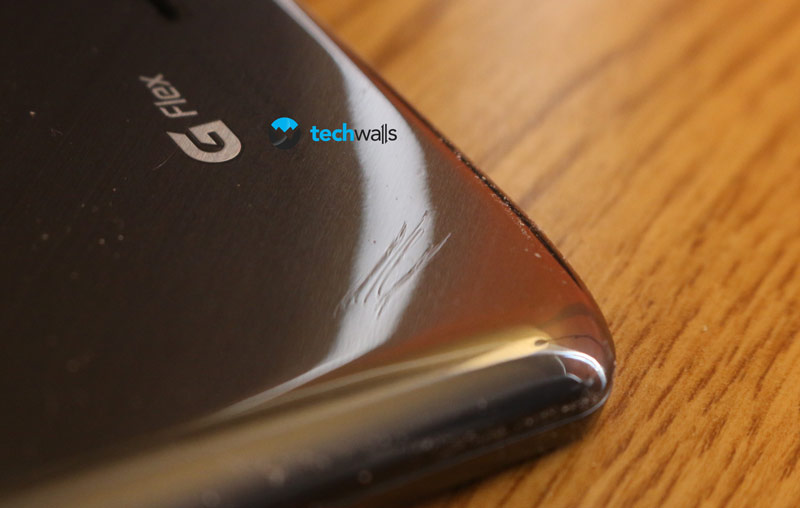 Interface and User Experience
My AT&T G Flex is running on Android 4.2.2 with a LG's custom UI. The UI and softwares are very similar to the ones on LG G2. You will still able to use Knock On feature (double tap on the screen to wake/sleep the device). You also can find a lot of bloatware from the OEM and carrier, and you won't be able to remove them easily.
The phone is powered by the Qualcomm's Snapdragon 800 SoC with a quad-core 2.26 GHz Krait 400 CPU, Adreno 330 GPU and 2GB of RAM. This is the same processor as used on the LG G2, so you will experience the same awesome performance for daily usage. I won't do any benchmark test because OEMs can game the tests and those numbers are not reflecting performance of devices accurately. Overall, you can be confident that the phone runs very fast and there is no lag at all.
Display
The display is my most anticipated feature on the phone. Unfortunately, I must say this is the worst display I have seen on smartphones in the last year.
The 6-inch G Flex's Plastic OLED RGB panel has a 720p resolution, it should be alright but I really can't accept the low image quality on a high-end smartphone. The colors are not vibrant and the display is very grainy, you will feel like you are looking at a picture with a lot of noises. More seriously, I see the ghosting/screen burn-in effect all the time, that means some elements are still visible although the content on screen has changed. I thought this could be due to a defective unit but it seems like many others are facing the issue. You can see the display performance in the video below (the issues might not be easy to see in the video but it is so obvious outside).
I was very excited to try out the curved display because it could provide a wider field of view but those issues ruined everything.
Camera
I have to view the pictures on my computer to evaluate the camera's performance because the display is not good enough. The rear camera features a 13-MP AF BSI sensor and it produces great image quality with natural colors and good amount of details. There are still some modes like HDR, VR Panorama, Dual Camera, Shot & Clear, burst shot and intelligent auto, you can also manually change the ISO, exposure or white balance. It is almost the same camera on LG G2 but it doesn't include OIS, so you can see that the images are noisier and blurrier in low light.
The camera can record 4K or 1080p HD video at 30fps or 60fps and the video quality is quite impressive, the device can also capture audio very clearly. Check out the 4K sample video.
Battery Life
LG has done a great job on prolonging battery life of the G Flex. A full charge takes about 2.5 hours and the battery could last 2-3 days easily.
I used it as my secondary phone and amazingly the phone could last for more than 120 hours on a single charge. I used it about 30 minutes per day just to check email, watch Youtube, browse the web and Facebook but the battery life is really unbeatable.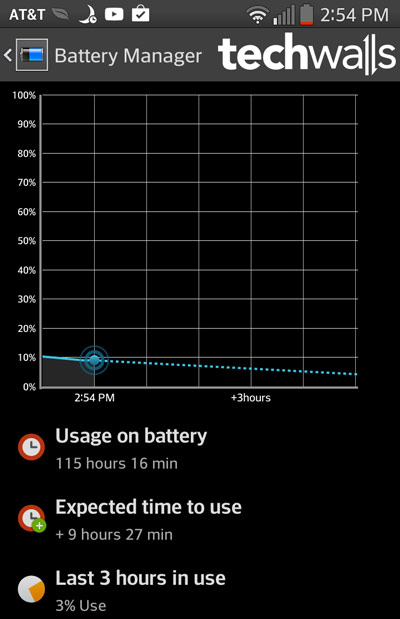 Conclusion
Pros
Good build quality.
Curved display provides a better watching experience.
Great battery life.
Powerful processor providing a great performance.
Back cover can heal itself from minor scratches.
Knock On feature is helpful.
Good camera with 4K recording capability.
Cons
Boring interface with a lot of bloatware.
No IOS for the camera.
Display quality is unacceptable.
Back panel can't recover from more intense damages and it is so easy to catch dirt.
LG is trying to dominate the new niche of curved smartphone but it seems like they are not successful this time. The LG G Flex has a lot of promises to provide a delightful viewing experience, however, it failed because the display quality is horrible and the placement of speaker also makes no sense. I feel like this is an experiment by LG and hopefully they will improve the device in the next version. If you are interested, it is available on Amazon for $149.99 with 2-year contract and $599 with no service plan.
Disclosure: We might earn commission from qualifying purchases. The commission help keep the rest of my content free, so thank you!