I really love all Xiaomi products I've tested so far. Their lighting products are not exceptions and I'm using a lot of them in my house. The Xiaomi Mijia Philips LED ceiling lamp is another product coming from the partnership between Xiaomi and Philips, so I expected this would become the primary light in my living room. Unfortunately, it failed to impress me.
Unboxing & Testing Video
Design & Features
The Xiaomi MiJia Philips ceiling lamp is a beautiful product and it again comes in an all-white exterior. It is significantly larger than the Xiaomi Yeelight LED ceiling lamp that I tested not long ago, however, it is also slimmer. So, the light is spread out evenly, you can even see the ceiling brightened up. You totally can use this as a primary light source in any room as it's very bright. The LED lights can emit the brightness of up to 300 lumens.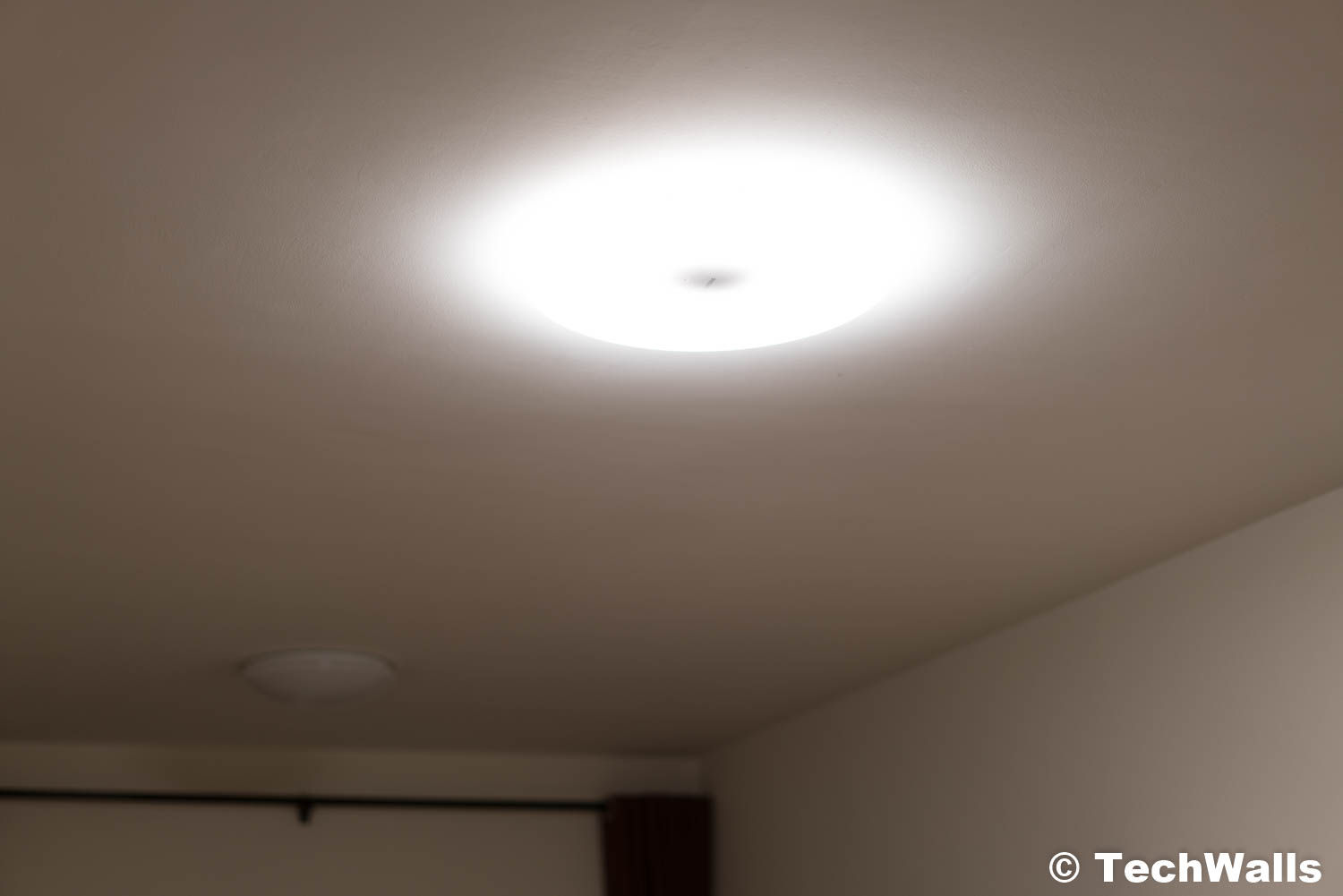 I was really excited after installing and switching on the lamp, it looks as bright as I expected. Then, I proceeded to install the Mi Home app to control the light. Here, a terrible issue comes up. I successfully connected to the lamp but when I tapped on it within the app, nothing happened. The app only shows me if the lamp is on or off, and there is nothing else I can do. This is a huge disappointment because I expected I could use the app to adjust brightness, color temperature, or change to the moonlight mode (only the center of the lamp lights up). It seems like Xiaomi disabled the app control and our only option is to buy the remote control which costs extra $20.
At the moment, this MiJia ceiling lamp works just like an ordinary lamp. I just can switch among some preset lighting modes by turning on and off the lamp.
I gave it a try a few months later and the Mi Home app works perfectly now. I can use it to adjust power the lamp on/off, adjust lighting, and check the humid and room temperature (the remote control is required). Although the app can do anything, I still recommend buying the Xiaomi's remote control since you can stick it on the wall and control the lamp easily. You can check out the control and how to set it up in the video below.
In my opinion, the Xiaomi Yeelight ceiling lamp is a more attractive option. It is not only cheaper but it also works better; It is supported by Google Home / Assistant, so I can use voice commands to control it. I only recommend the Xiaomi MiJia Philips Smart LED ceiling lamp if you are looking for a brighter lamp and ready to spend more $20 for the remote control.
TechWalls Rating
Design & Features - 8
Performance - 7
7.5
Average
All connected features don't work