I received a request to review the Xiaomi YLXD01YL Yeelight Smart LED Ceiling Light from last year but I thought that was just a boring smart light, so I decided not to take it. However, a lot of things have changed and I really love using the ceiling light at the moment. So, what changed my mind? Let's find out in the review.
As I expected, Xiaomi still brings its modern minimalist design philosophy onto this product. We are still seeing a clean design with an all-white body. Inside the box, we have some screws to install the light on the ceiling, a remote control, and the light.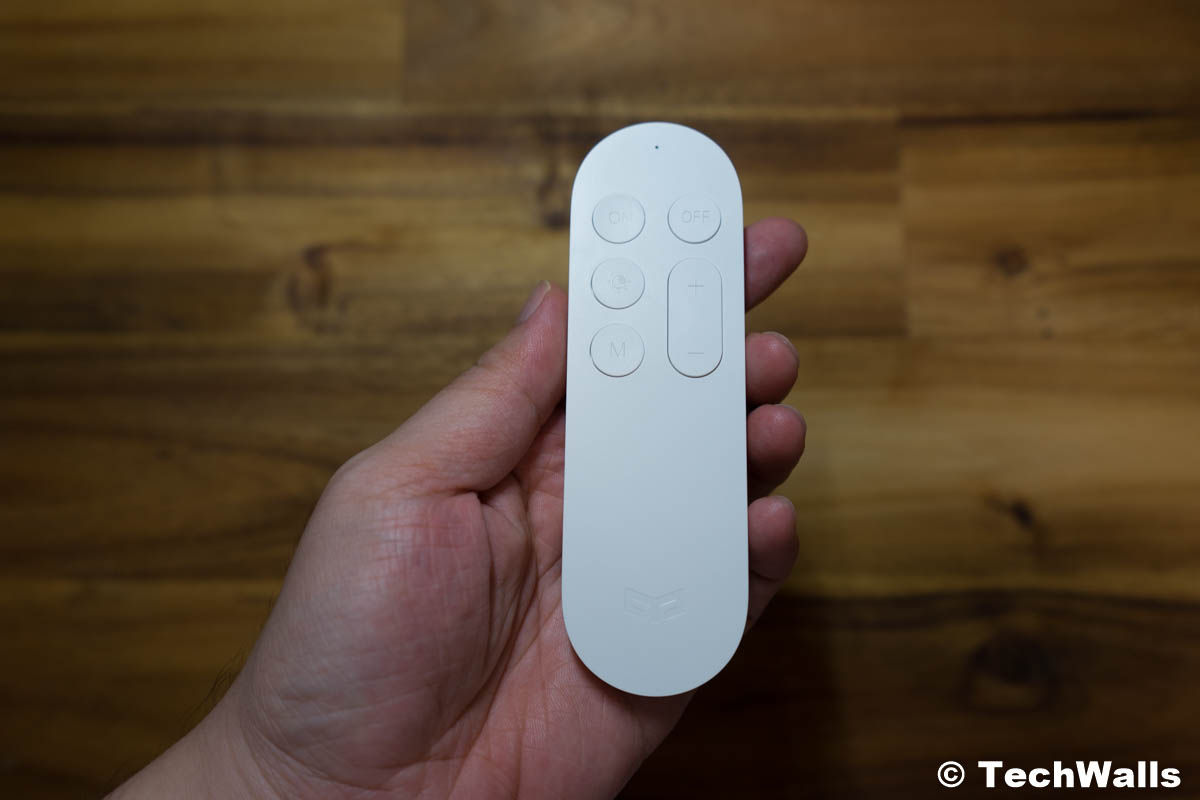 It's pretty straightforward to install the ceiling light. The product actually consists of 2 parts, which are a metal base and the LED light. You will just need to install the base on the ceiling first and then snap the light onto that part. It took me just about 2 minutes to set it up.
I was a little confused when I couldn't control the light using the remote control. It seems like they are not paired with each other. And since the manual is written in Chinese, I had to take a guess and finally figured out that I have to press and hold the On + M buttons for a few seconds to connect the control to the light. After that, you can add the ceiling light in the Yeelight app and everything is done.
Now we can use the app or remote control to turn on/off, change brightness, color temperature, or switch among some preset modes. The color temperature ranges from 2700K to 6500K and the maximum brightness is 2,000 lumens. As compared to my previous ceiling lights, the Xiaomi Yeelight is a lot brighter. It can even provide enough light for reading a book.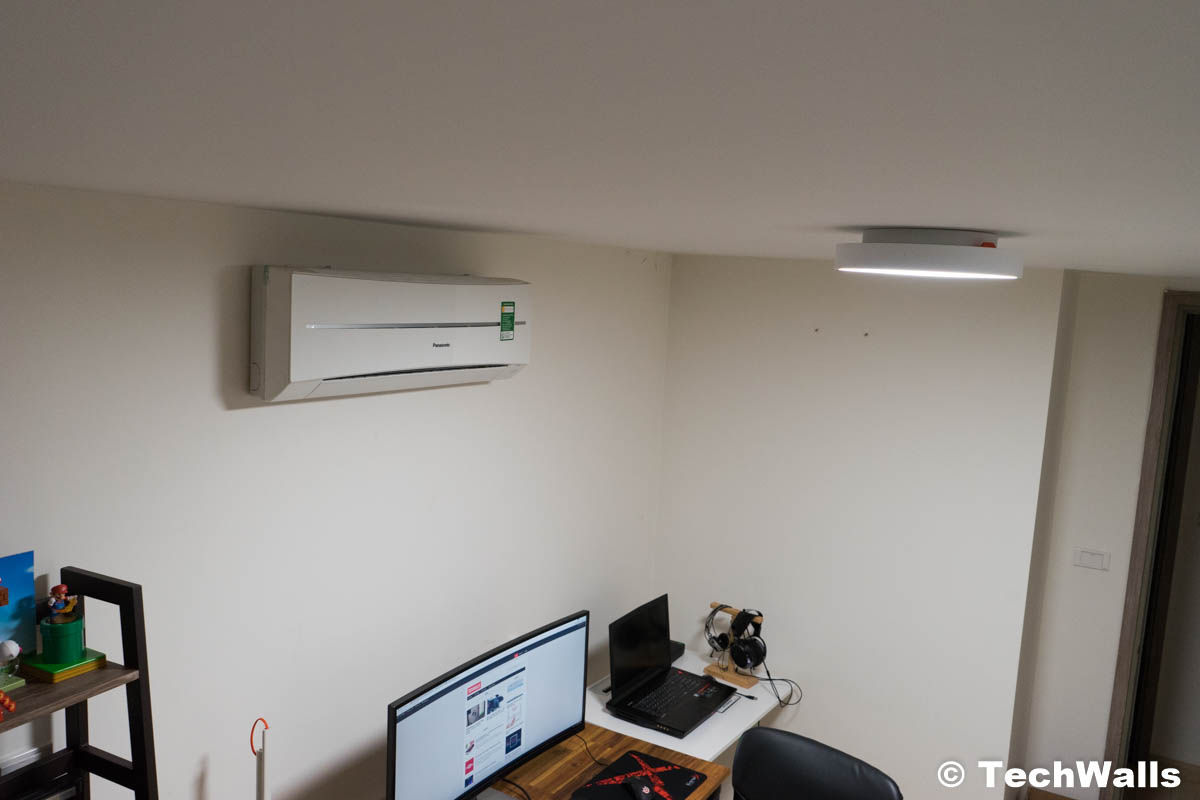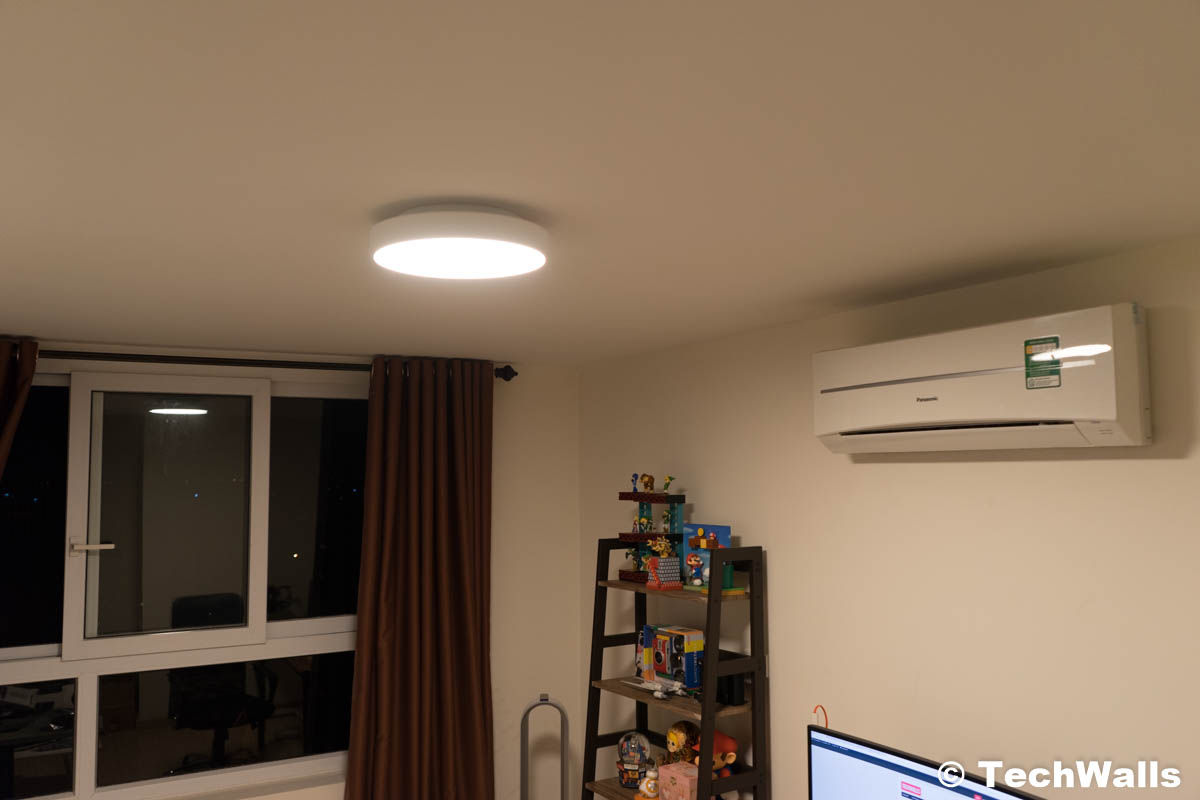 However, it would be quite boring if the smart features stopped at using the app to control the light. Fortunately, the Yeelight service has been available on IFTTT and now we have more ways to control the Xiaomi light. In my case, I can control the ceiling light with my own voice by using Google Home or Google Assistant. This makes the product a lot more useful than earlier. For more details on how to set up Xiaomi lights with Google Home, check out this post. Google Assistant even supports Yeelight lights natively now.
Overall, there are not many options when it comes to smart ceiling lights at the moment, and the Xiaomi Yeelight is probably the most affordable one. With such a beautiful design and Google Home support, I totally can live with it and use it alongside my Philips Hue lights. We at TechWalls totally recommend the product.
Disclosure: We might earn commission from qualifying purchases. The commission help keep the rest of my content free, so thank you!