Mother's Day is coming up, May 13, and I need to remind you all right now to call your moms and send them gifts. Expensive gifts, preferably with four wheels and made by BMW. But, I'm not here to nag you about buying your mom a gift, I'm here to tell you how you can use Mother's Day to drive traffic to your blog. Really, all of these tips can apply to any holiday, but I will do my best to make these tips specific to Mother's Day. Holidays are a topic on everyone's mind, and they can also become evergreen posts that bring you traffic for years to come, since the holiday isn't going away anytime soon!
Product List
This is probably one of the easiest and most effective ways to drive traffic to your blog with mother's day. Pretty much everyone in your niche is going to be looking for a gift for their mom, so give your readers a couple of great ideas! Make sure to have an accurate description of the product, a link to where they can buy that product, and make those links affiliate links if you can. (Holiday product lists make me a lot of money on my geek culture blog).
Make sure that all of the items are relevant to your topic, since your readers will be turned off by an unrelated post that shows you're just trying to make some affiliate money and take advantage of all of the Google searches you will be garnering. Also, use H2 tags for each product, as this really helps Google to index your post. Furthermore, using a couple of key words in your product descriptions is key to making sure that your post gets good search engine exposure. But, you're all professional bloggers – you know the drill. Don't stuff with keywords, but keep them in mind as you write.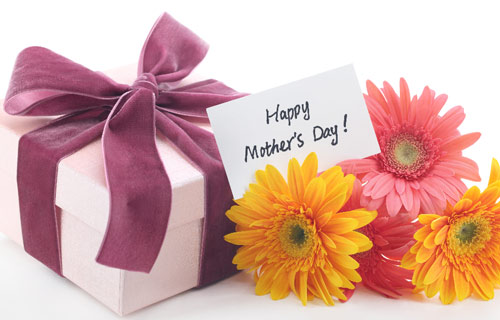 Mother's Day Giveaway
A great way to quickly get some extra traffic without doing a lot of work is running a Mother's Day giveaway on your blog! Giveaways already get tons of traffic for sites, and combining this potential with the fact that all of your readers need a good gift for their moms is a perfect formula for tons of visits! You can use a service like Rafflecopter to easily set up your giveaway and post it on your post in the form of HTML. Give away a great product, and you'll get traffic, social media followers, and more!
Reader Poll or Submission
A reader poll is not a huge traffic provider for blogs, but it increases reader interaction, which is just as important as visit statistics. Pose a simple question in a short post – what are you getting your mom for Mother's Day? Don't be as generic as this, though, come up with a cool question that connects your niche to the holiday.
A reader submission is another great way to get some serious reader interaction. For example, if you had a photography blog, a perfect way to take advantage of Mother's Day would be to have a contest where readers can submit photos of their mothers that they have taken and enhanced using Photoshop. This would garner traffic and get your readers involved in your blog's community, a double whammy.
Find a Connection
This is the broadest tip of all of these ways to use mother's day to drive traffic to your blog, but it may be the most helpful. Honestly, in order to get traffic, you have to have a post that is unique, interesting, and helpful. Do this while keeping Mother's Day in mind – find some kind of connection between your niche and this holiday (I'm sure there is one) and then exploit it! In a good way, of course. Honor mothers in your posts. After you buy them all cars and expensive jewelry with all of the revenue you're earning from your blog.
Disclosure: As an Amazon Associate, I earn from qualifying purchases. The commission help keep the rest of my content free, so thank you!