Xperia Z3 is the newest smartphone from Sony and I was quite surprised it is released just 6 months after its predecessor, the Sony Xperia Z2, announced at WWDC 2014. Can the Xperia phone be improved in such a short period of time? Read on for my insightful review.
Unboxing and Initial Setup
Design and Build Quality
The Z3's design is not a complete revamp as it looks very similar to the Xperia Z2. It still has the same front and rear glass panels, and aluminum sides. You might not see any significant difference because the design is refined slightly. The Z3 is now slimmer at 7.3mm and also more lightweight at 152g but those changes are unnoticeable for most users.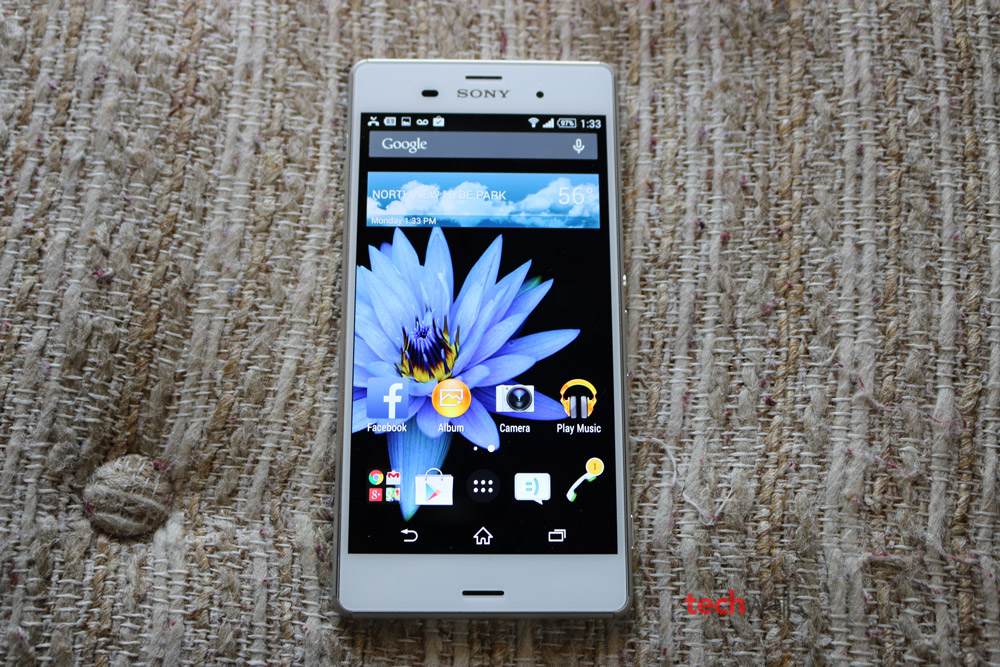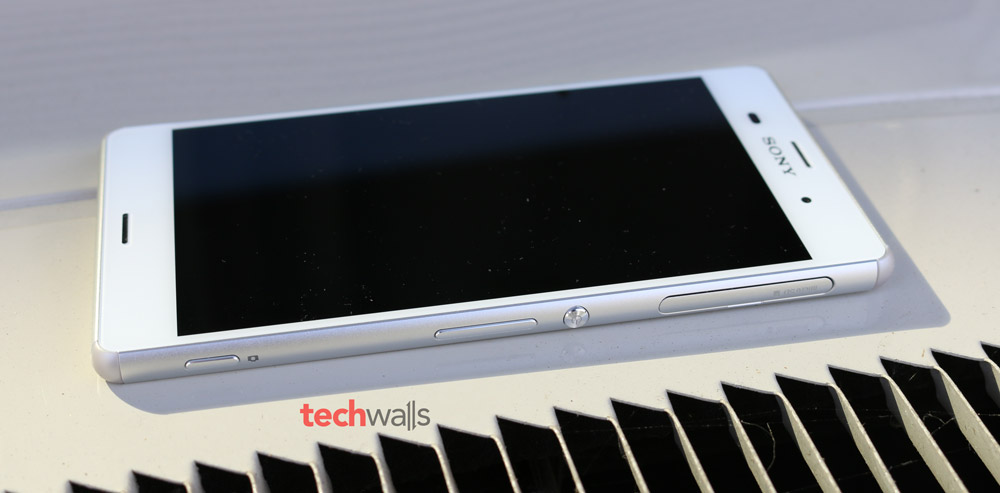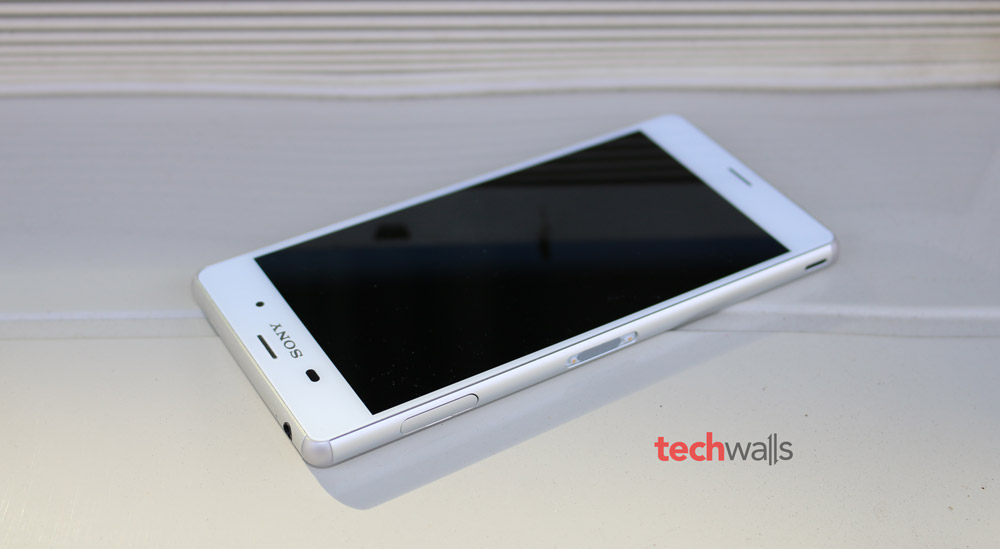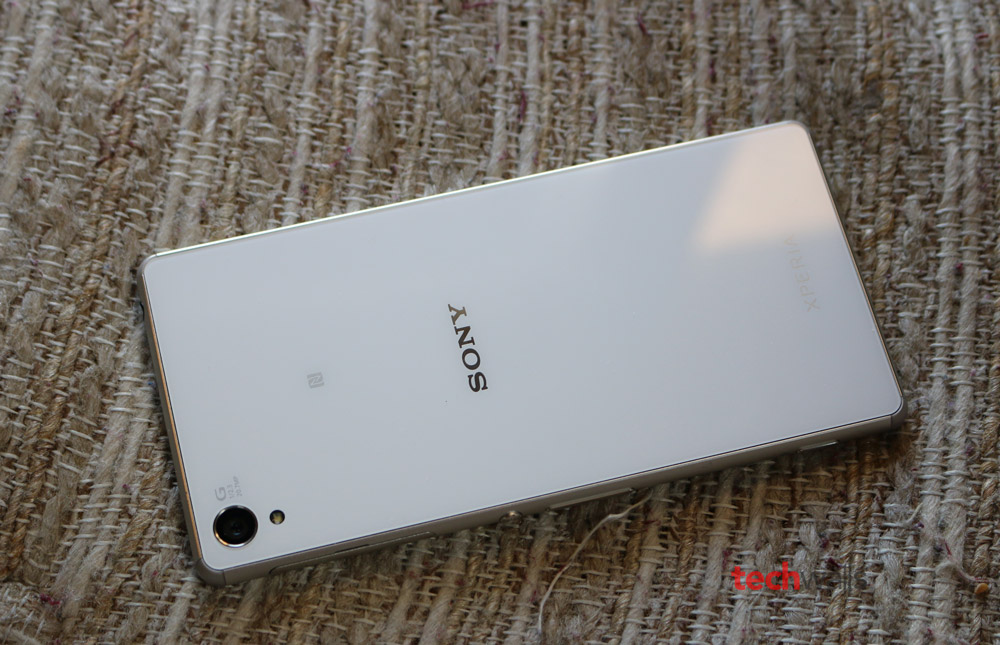 The Xperia Z3 is available in 4 colors, including White, Silver Green, Copper and Black. My review unit comes in white and I prefer this version because it looks sleek and it can hide fingerprints on the rear glass panel very well. Obviously the glass material looks so gorgeous, however, it is also much more prone to damages. I've used the Z3 for about a week but there've already some small scratches on the back, and they will stay there forever. Another disadvantage of the design is that it is very slippery and I actually dropped it once, fortunately it was not damaged at all because it fell to a carpet and the build quality is sturdy enough to keep components in place.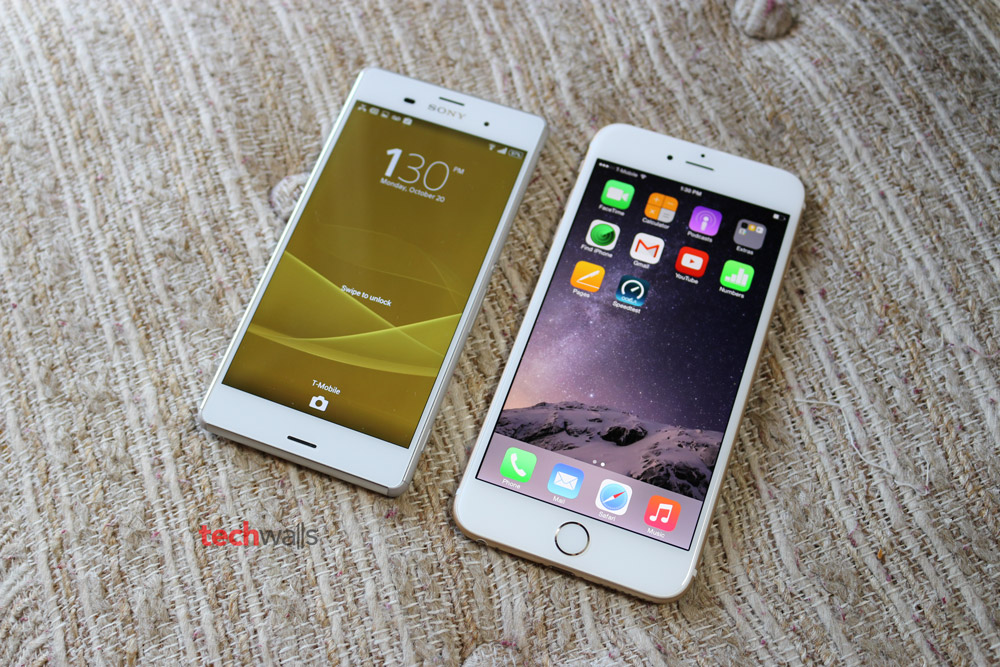 Apart from those issues, most users will love the design. It looks so sleek that my friends thought that it is the new iPhone 6. The Z3 even surpasses iPhones in terms of durability. It is IP68 certified, which means the phone is completely dust-proof and protected against continuous submersion in water. The Xperia Z3 almost has no competition in this aspect.
Interface and User Experience
The Xperia Z3 runs on Android 4.4.4. It provides the same user interface as the Z2's, so it is still the simple but clunky interface. I have no problem using it because it is very close to stock Android, however, it is not really intuitive for new Android users. Besides, the interface looks quite ugly in my opinion and I also hate the pre-installed Sony apps as they take a lot of memory space. The most significant change in the software is the new PS4 Remote Play, it allows us to use the phone as a remote screen for your PlayStation 4. That means you can play games on your PS4 console anywhere in your house using PS4's DualShock 4 controller, as long as the devices are connected to the same Wifi network.
The Z3 is more powerful than its predecessor as it is equipped with the Qualcomm Snapdragon 801 SoC with Quad-core 2.5 GHz Krait 400 processor. Therefore, I hardly experience any lag while using this smartphone.
Signal Reception
After seeing the disappointing reception on the iPhone 6 Plus, I tested it carefully on the Z3 and fortunately, it works great on both Wi-Fi and cellular networks. The phone can discover most Wi-Fi networks around my house and it has never lost service on T-Mobile.
Audio and Display
The Xperia Z3 features an amazingly great display. It is the 5.2-inch full-HD IPS screen with the resolution of 1,920 x 1,080 pixels, the pixel density is kept at 424 pixels. This is absolutely among the best smartphone displays on the market, it produces accurate colors and still very sharp. Besides, it also delivers much brighter images with great viewing angles. That's really awesome that Sony could bring its technology from Bravia TVs to the small screen.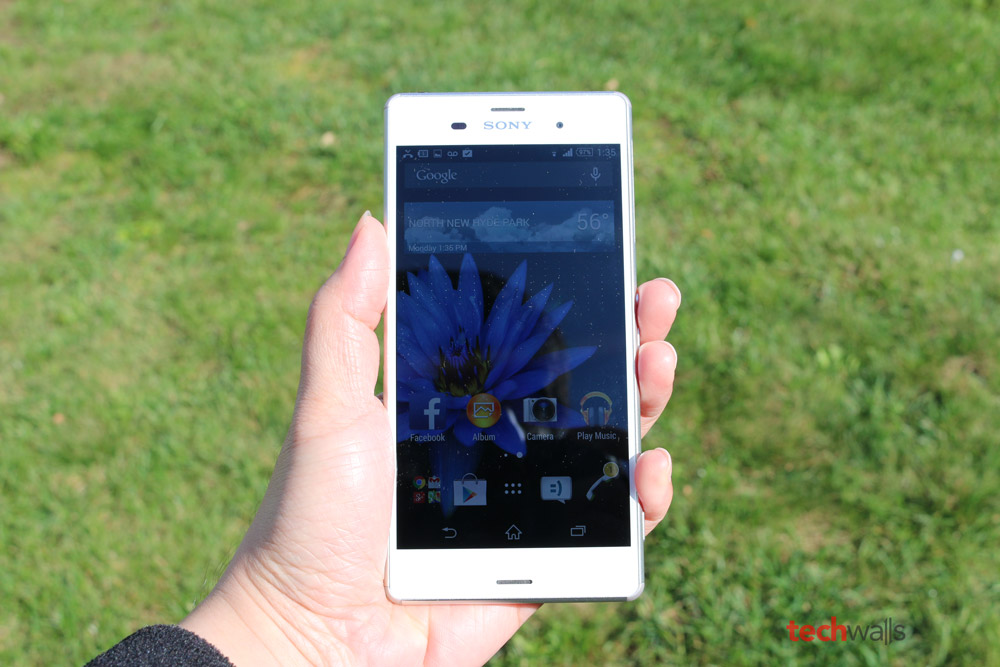 In terms of audio, Xperia Z3 could be the first smartphone for audiophiles. It uses Digital Sound Enhancement Engine to upscale your MP3 and AAC files to near high-res sound quality. It also supports hi-res audio with the built-in converter which can output audio at 96 Khz rather than 44.1 Khz. I can use the Walkman app to play high-res audio files like LPCM, FLAC,ALAC and DSD. Sony mentioned that a pair of high-res compatible headphones is required but most high-quality headphones will work. I really appreciate the better sound quality along with other useful features of a smartphone.
Camera
The Z3 is equipped with a 20.7 MP rear camera, just like the Z2. Somehow I don't like this camera at all or it is just not suitable for my taste. I really hate its slow and sometimes inaccurate autofocus, this is still a big issue and Sony hasn't fixed it since the last version. Besides, the color on the image looks quite pale and over exposed easily, those issues can be fixed when you change settings in the Manual mode. Check out some image samples below.
The camera is also capable of capturing 4K videos, 1080p videos at 60fps, timeshift videos, as long as some fun AR effects. However, again I am quite disappointed with the video quality. All those videos look quite grainy even when I recorded 4K videos under bright lighting conditions. Here are some samples:
Battery Life
This must be the most convincing aspect of the flagship. Its battery life is superb as compared to all smartphones I've ever used. It can easily last for 2 days at heavy usage and more than 3 days for moderate use. The battery life could be extended further when I enabled some modes like Stamina mode. It even can last for up to 6 days if I enable power-saving modes like Stamina mode, low battery mode and ultra Stamina mode. The ultra stamina mode is extremely useful when you run out of battery, it can survive for a couple of days with just 20% of battery left. A full charge of the battery takes around 2 hours 45 minutes. There is just nothing to complain about the battery life.
Conclusion
Pros
Sleek design, slimmer and lighter than its predecessor.
Very durable with the highest rating of waterproof.
Great audio and display quality.
Awesome battery life.
Cons
Underwhelming camera.
The rear glass panel is prone to scratches.
The international version of Xperia Z3 is available on Amazon for around $635. This is a good phone but you might pick the Xperia Z2 instead because they are very similar and there is no remarkable upgrade in the new generation.
Disclosure: We might earn commission from qualifying purchases. The commission help keep the rest of my content free, so thank you!