Sennheiser has been always my favorite headphones manufacturer, even when they only produced ugly all-black headphones a few years ago. A lot of things have changed and now we are seeing more fashionable cans which combine beautiful design and top audio quality. Today we're going to review the Sennheiser Momentum On-Ear Headphones.
Unboxing Video
Design & Features
The Momentum looks a lot more attractive than my previous Sennheiser headphones, which were the Sennheiser HD 238. It is understandable because the Momentum is a more expensive high-end pair of headphones. Sennheiser replaced cheap plastic and cloth with stainless steel headband, durable and water-resistant Alcantara fiber covering earpads and headband. Sennheiser obviously tried to make the product sleeker by using the glossy finish on earpad housing, besides you will have a lot of color choices including Black, Blue, Brown, Green, Pink, Red, and Ivory. Mine is the black one, but it still looks quite stunning with red accents on headband stitching and audio cable.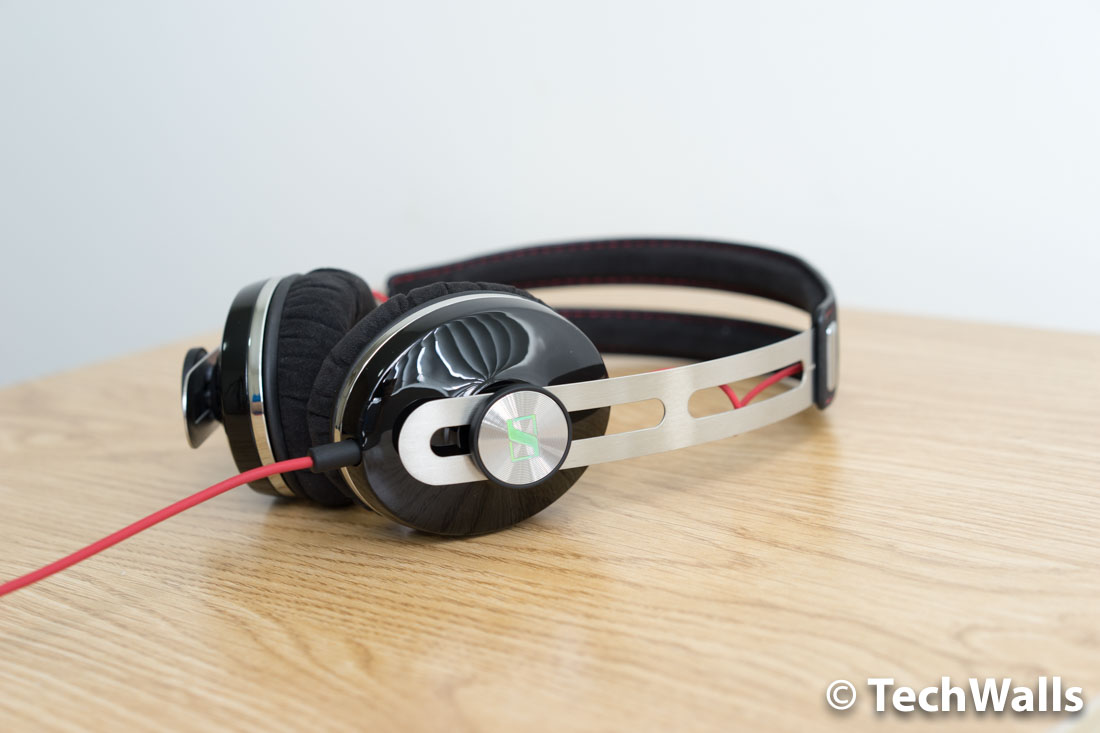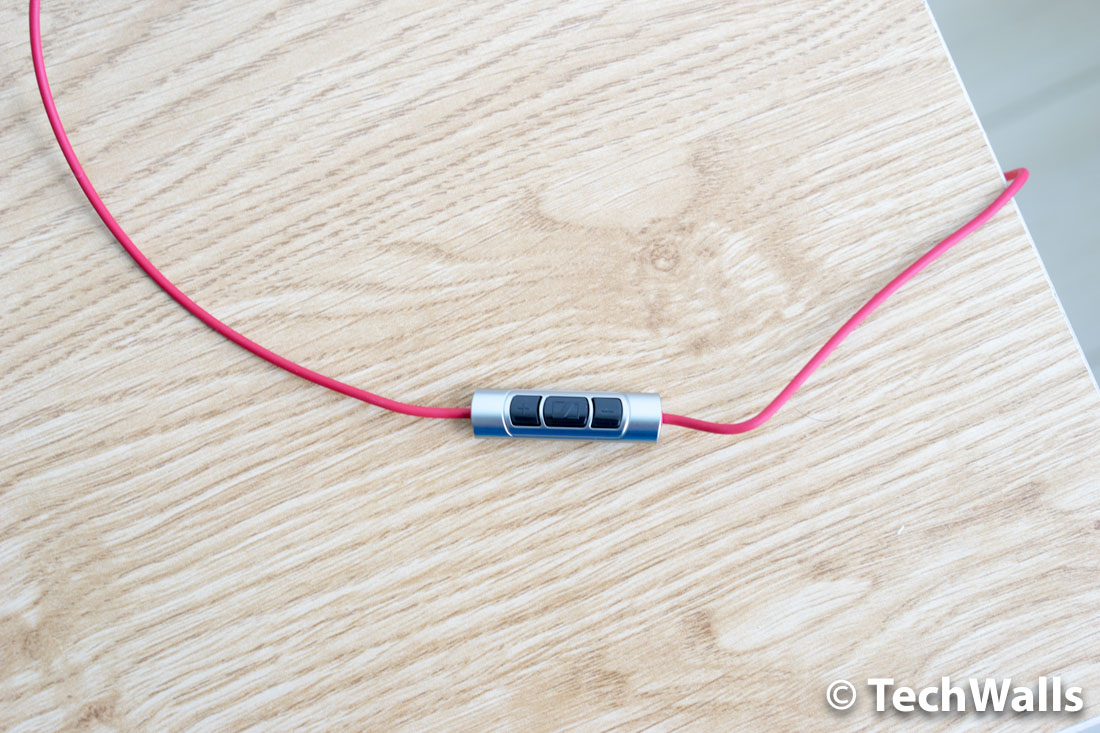 When I took the headphones out of the box, I thought that the cable is fixed and couldn't be replaced easily. Fortunately, it is actually a detachable cable, you can pull it out after turning the plug counter-clockwise.
Everything seems to be just right with the Momentum headphones. I also feel quite comfortable wearing the headphones for a short period of time, however, my ears start feeling hot and unpleasant after about 1 hour. The on-ear design makes the headphones lighter and smaller, but it won't be as comfortable as around-ear design because the earpads sit directly on your ears. You can feel the pressure after a while, Sennheiser had to make the headphones sit tightly on your head because they are designed for people on the go and more importantly, it will provide better noise isolation.
At the moment of writing this review, Sennheiser released the Momentum 2.0. It is almost the same pair of headphones, but there are a few fine improvements like increased pad thickness and folding design.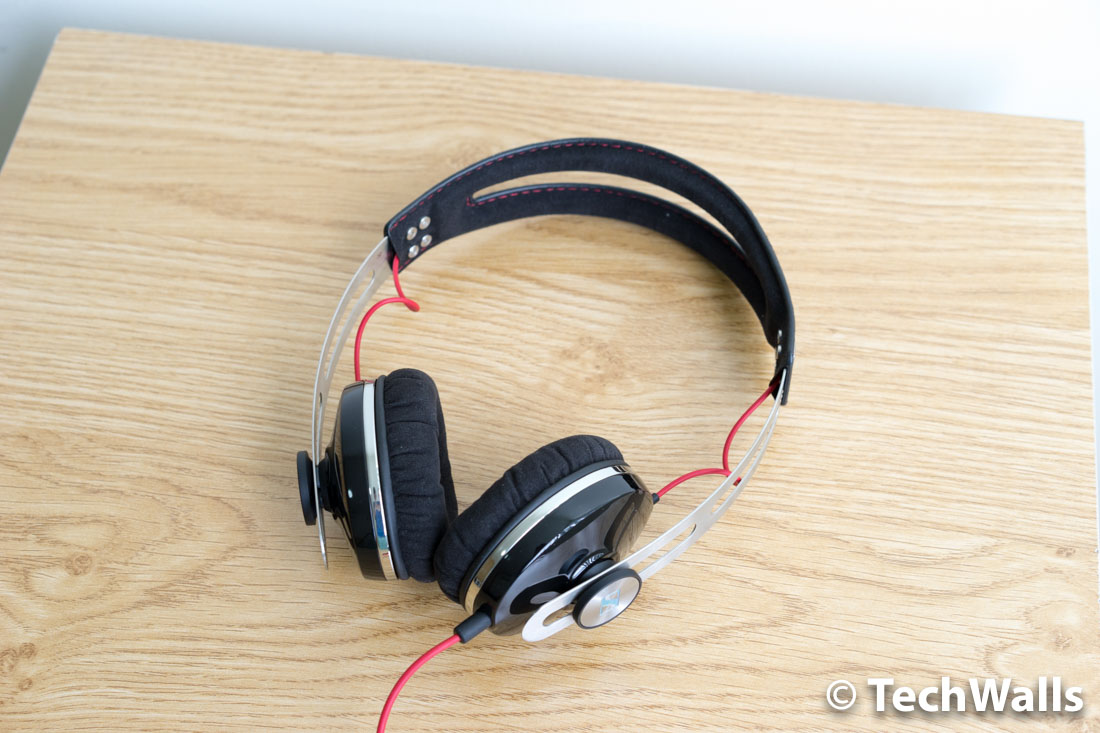 Audio Quality
The Sennheiser Momentum is targeted towards students and young adults, and that's why it sounds so different to my other Sennheiser headphones like HD600 or HD700.
The headphones deliver a very strong bass. The bass boost is not as overwhelming as Beats headphones, yet it is significantly more punchy than the Beyerdynamic T51i. Besides, the treble is very clear and smooth without being harsh or edgy. Therefore, I believe any young music lover will enjoy the rich and warm sound. The only problem of the sound is the subdued mids when you listen to music genres that focus on instruments and vocals like classical or jazz. This is understandable because Sennheiser emphasizes on the low and high frequencies on the headphones, so you can have a more enjoyable sound when listening to contemporary music genres like pop or EDM. The soundstage of Momentum is also impressive for on-ear headphones.
Conclusion
Pros
Sleek design
Enjoyable sound
Cons
Not so comfortable
Understated mids
The Sennheiser Momentum has been available for a few years, but they are still the best on-ear headphones on the market. Now it even becomes a more attractive choice because of the price markdown. We recommend the headphones if you love bass-heavy music.
Disclosure: We might earn commission from qualifying purchases. The commission help keep the rest of my content free, so thank you!