Many people are using the closed-clamshell or closed-display mode to take advantage of the bigger screens at home. However, it's a little inconvenient if you connect to external monitors most of the time because you have no way to turn on the MacBook when the lid is closed.
When I used my MacBook Pro with a Dell monitor, I often have to open the lid, press the Power key, close the lid and then put the MacBook to the Twelve South BookArc mod stand again.
In case you are using the same setup, probably you have to do the tedious process every day as well. I tried to find a solution but it seems like powering on a MacBook without opening the lid is impossible. When you shut down the Mac, all connections are terminated, so there is no way to use an external device to start up the MacBook.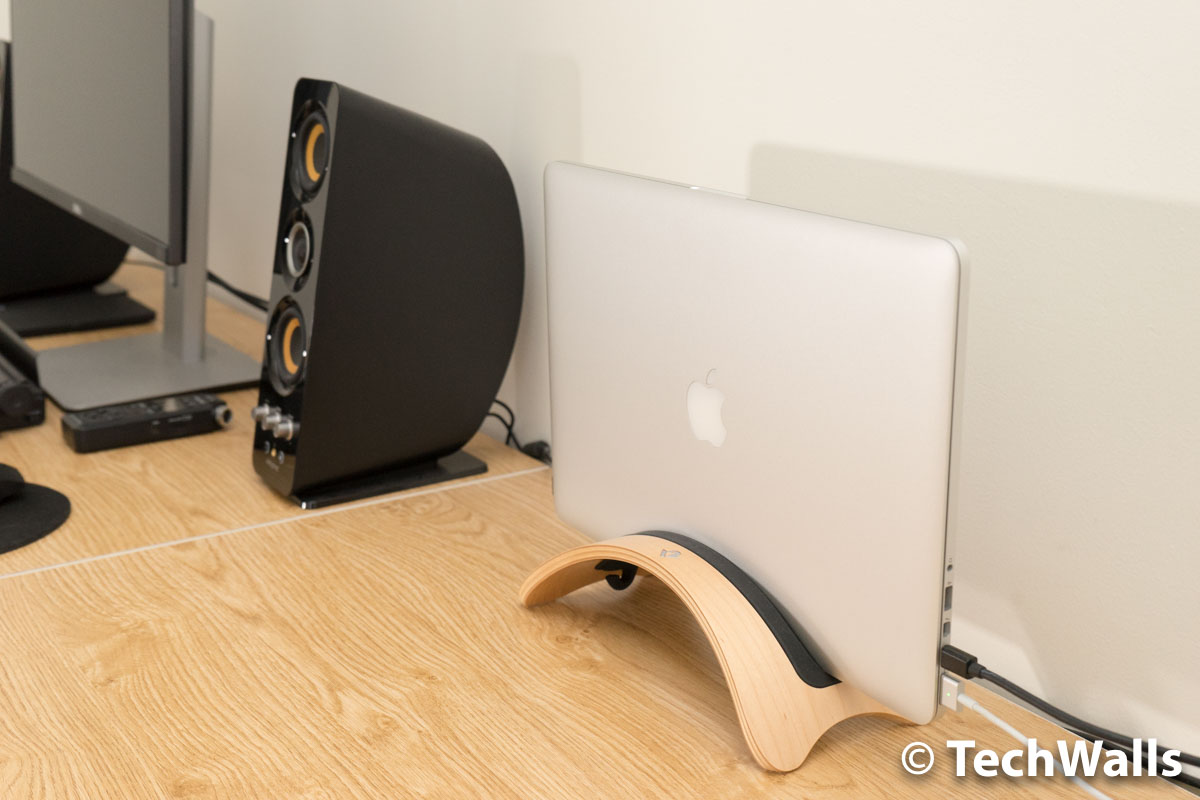 Fortunately, there is a simple workaround to avoid opening and closing the MacBook's lid. Just follow the steps below.
1. Open System Preferences
2. Click on Energy Saver
3. Click on Schedule button on the bottom right corner
4. Check on Start up or wake, choose Everyday, then set the wakeup time in the early morning, just before the time you often power on the MacBook. For example, I often turn on my MacBook at 9:30, so I schedule the wakeup time at 8:00. You can set it earlier because your MacBook will only turn on when the power adapter is connected.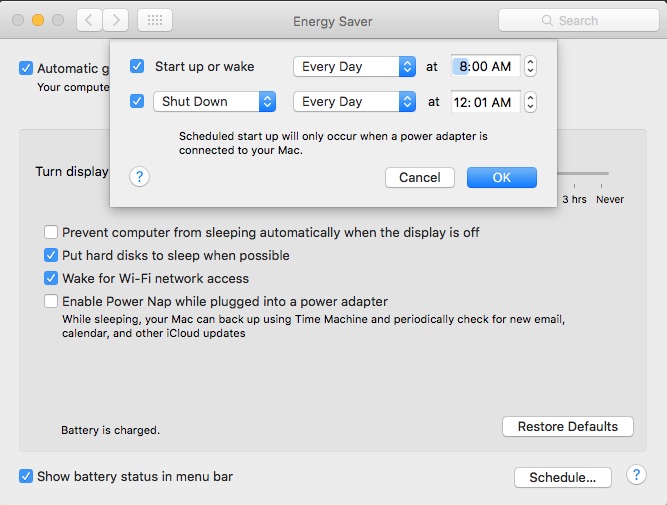 5. The MacBook won't turn on until I plug in the power adapter. So you just need to make sure you pull the plug out after shutting down the MacBook. Besides, do not shut down the laptop during the day, just put it to sleep and it will be automatically powered down at the end of the day as scheduled earlier.
Read also: MacBook Pro is Too Hot When I Close the Lid, How to Fix the Heating Issue?
That's my solution to keep my MacBook stay in one place during the day, now I don't even need to touch it. Share with us in a comment below if you have another solution.
Disclosure: As an Amazon Associate, I earn from qualifying purchases. The commission help keep the rest of my content free, so thank you!