Everything starts with an idea. A post that reaches the front page of Digg stemmed from a good idea. A post that garners long-term, steady traffic stemmed from a good idea. If you don't have a steady stream of post ideas, you'll write less often and you blog will suffer. These four places are where you should look when you're out of ideas and you need some external assistance. It's okay to need help – coming up with ideas out of the air is often very difficult, but coming up with ideas that are inspired by something is not as hard.
Facebook, Pinterest, Twitter
Social media networks get tons of traffic, and user interaction rates are high. These networks are, consequently, perfect spots to find posting ideas. Chances are, if you look at the right pages and friend the right people, users will be asking questions about something in your niche. Think about how you can answer these questions in posts! I'm going to repeat myself a lot here, I apologize, but that's basically the point of most blogs: to answer the questions of users. If you have your own Facebook page for your blog, which you should, then it's always good to monitor that and see if readers post anything interesting: tips, questions, suggestions, whatever.
Other Blogs In Your Niche
Believe it or not, one of the best ways to come up with compelling and original posts is to surf the other blogs in your niche. The key isn't to be a copy-cat: do not try to just write the same post that they have written but do it a little bit better. Instead, try to expand upon these ideas. If someone writes a post about a product, make a list post about those types of products. If someone writes a standard news-type article, figure out what your opinion is and write a passionate piece on that.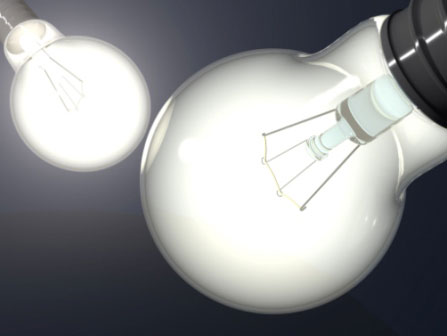 In addition to the posts on other blogs in your niche, you can monitor the comments that users leave on other blogs similar to your own. This is especially good for newer bloggers or for bloggers with a rather disengaged audience. (I am referring to the next section of this post.) Again, like I said in the social media portion, look for readers who are asking questions, and try to answer them! Chances are, tons of your readers have these questions, but only one of them posts a comment asking about it! Remember: in general, only 1% of blog users are active – leave comments, share on social media, etc.
Your Own Blog
Your own blog is also a wonderful resource when it comes to thinking of new articles to write. Of course, you've probably figured out by now what I'm going to say, look at comments that your readers have left and try to expand upon those questions in a post. But, there's also something else important that you should do to come up with ideas for articles: look at Google Analytics.
Take a quick gander at the past month in Google Analytics. Which posts drove the most traffic? Make note of these. Which posts had the lowest % Exit? Make note of these. Which posts had the highest time on site? Make note of these. If there is a post that makes it onto all of these categories, then try to expand upon that post in another article – it's obvious that your readers are hungry for this type of content. If not, then pick one post that you think your readers really enjoyed, perhaps you can judge this by how many comments it received, and try to expand upon this post.
Print Sources
Some of my most popular posts have actually come from print sources – Popular Science, specifically. Here, it's important not to steal ideas, but it's okay to write the same type of article as the print source. Why? That article isn't on the internet. I've found that these print sources (magazines, newspapers, etc.) often have articles that are not already thrown all over the web, and in turn, help you garner some organic traffic from search engines. It would be worthwhile to subscribe to a couple of magazines related to your topic.
Disclosure: We might earn commission from qualifying purchases. The commission help keep the rest of my content free, so thank you!