Apple has just posted a $51.5 billion in revenue for the company's fourth quarter for the fiscal year 2015. Much of that has been attributed to the growth in the number of users who have made the switch from Android to iPhone.
That means approximately 14 million former Android users have migrated from their original handset to the iPhone as of the previous quarter and contributed to the earnings growth for Apple.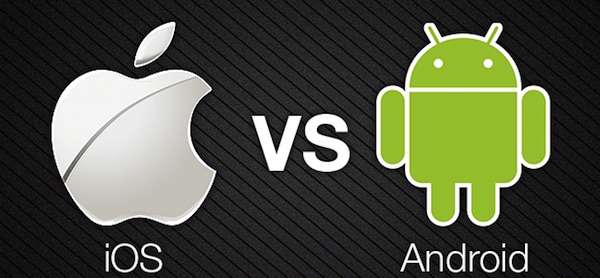 But you might wonder: why did this huge number of Android users transferred to Apple? From my own point of view as an Android user, there is no significant difference between the two ecosystems, save for some tolerable disadvantages inherent in Android. But that is not to say Apple does not have its own share of flaws.
Perhaps, one reason that could explain the massive switch to Apple from Android is the faster software upgrade and security enhancements coming directly from Apple. Tim Cook and company can send updates to iPhones and iPads as quickly as possible with no delay caused by carrier tests, which is otherwise cumbersome as in the case of Android.
Read also: Why Apple's iOS9 is more powerful than Android?
With Google's mobile operating system, users have to wait for weeks or months to receive the updates for both software and security. More specifically, delayed security updates have negative consequences for users considering the speed and frequency of mobile-targeted attacks nowadays.
Although Google has already announced it will push software and security updates every month, the move will still face immobilization due to the diversity of carriers that get in the way.
Another reason iPhone switchers might have could be the screen size that gets bigger with the iPhone. In the past, people used to have a special fondness with Android devices if only for the variety of screen sizes they could choose from. On the other hand, Steve Jobs' Apple used to stick to a 4-inch display, which explained why it had appealed to only a small number of users in the beginning.
This has changed fast forward to 2014, when Apple finally released not just one but two iPhones with different screen sizes, namely the iPhone 6 and iPhone 6 Plus.
When it comes to mobile apps, iOS users get the first slot when a new app is out for grabs. It has been a tradition among developers to release an iOS version of their product before the Android version. In some cases both versions are released at the same time. But still, the number of apps coming first to iOS far outnumber those for Android.
Disclosure: As an Amazon Associate, I earn from qualifying purchases. The commission help keep the rest of my content free, so thank you!