Over here I am going to discuss about Pagerank, little about its importance and how to increase it fast. Pagerank is actually patented to Stanford University and Google owns exclusive license rights for its use. Its a terminology used by Google to rank any website or blog on the basis of 0 to 10 position. 0 being the lowest and 10 being the highest. But remember Pagerank from Google have no importance for Bing and Yahoo.
But what's the importance of Pagerank in SEO

Do you think Pagerank have any importance in the current trend of SEO which Google have promoted in 2012. I personally don't think so. Matt Cutts who is chief of anti spam section of Google has said : The best SEO method is to write article for visitors, subscribers and not for search engines. If you search google for Does Article Marketing Still Work, you will get articlemarketingcasestudy.com in the first position, and my blog in somewhat 2nd or 3rd position. Both the blogs are new and have no pagerank, but still in 1st page of Google. I am not an employee of Google, nor computer scientist. But with my research I can surely tell you that Pagerank never affects SEO. The only thing which you need for better ranking is quality content with good use of snippet.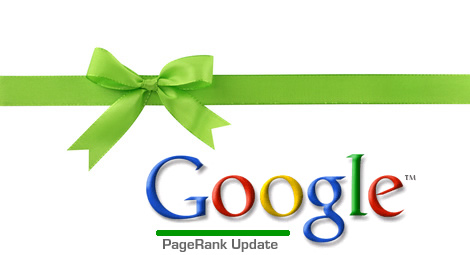 Factors which influence Pagerank
Actually their is common thought that their is around 100 total factors which is considered before giving any Pagerank. Now this is completely confidential to Google industries so no one knows exactly how to get better results. But here are the most common requirements.
1) Domain Age: It's one of the most important factor which is considered by Google while giving pagerank. Always try to register you domain for more than 2 years. If you have registered you domain for one year, google will see it as spam site. Its always better to buy old domain names from godaddy or other domain sale services. The more will be the domain age, the more you will get trust rank from google and dmoz.
2) Build backlinks ( natural and quality ): Always try to build backlinks from authority sites. Now here authority sites doesn't means high pagerank sites only. Blackhat world and money maker discussion dot com have very good pageranks. But if you ever get any backlinks from those sites to your money, blogging tips, tech based blogs then I will pray to god for your domain (since Google Panda is going to penalize your domain name ). Build both natural and quality backlinks.
Natural backlinks: These backlinks can have nofollow, dofollow and anchor tags. They may be direct hyperlinks with no anchor tags. Natural links are generated as the natural attraction of peoples toward your post, and it can be provided from diverse range of domains with good and low pagerank. The more you build natural backlinks, the more frequently Google bots visits your sites. This increases your presence on google and so help in getting good pagerank.
Remember that google can very wisely differentiate between natural and unnatural backlinks. So don't ever buy and backlinks from farm sites.
Quality backlinks: Quality backlinks are generated only from authorized and from sites which are in the same niche as yours. You can generate quality backlinks through guest posting, link share request, forum posting. These are the only methods. And the rest comes in natural backlinking process.
3 ) Social Appearance : Matt Cutts have already told that they too consider social signs for better search result positioning. Social sites likes Facebook, Twitter and Google Plus are considered for ranking of any blog for particular post. But social sites also give you pagerank and visitors. Sites like stumbleupon, slideshare gives good visitors but nodollow links. But the links from them can be considered as natural link. So start getting involved in social network and you will see very good results.
Disclosure: We might earn commission from qualifying purchases. The commission help keep the rest of my content free, so thank you!