Businesses today know the importance of adopting new technology. The requirements for running a stable enterprise are changing along with the tools and strategies that are used for driving the bottom line.
Digital transformation is the new reality, and for businesses to survive the coming years it's important to make a significant investment in new tech.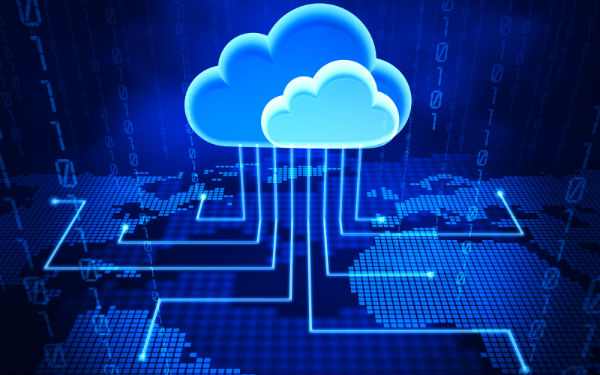 One of the significant developments in business technology is cloud computing. Although it has already been a common piece of technology that many businesses are familiar with, you might not yet realize the full potential of the Cloud.
Nevertheless, the cloud computing sector is growing exponentially. According to Gartner, the market for cloud solutions is expected to reach a value of $214.3 billion by the end of 2019. It's only a matter of knowing how you can fully use the technology for driving your business goals.
On that note, here are a few things to keep in mind when making the shift to the Cloud.
Offsite storage
The most practical use of the Cloud is for safekeeping crucial business data in an external storage facility. In other words, your information is better secured offsite where it could easily be accessed by unauthorized users or be at risk of possible data loss due to human error or technical bugs.
Businesses can have the option of storing their data by a storage provider, which bills them for the use of its Cloud infrastructure. At any rate, you can pay only for the amount of storage you're allowed to use which you can always increase as your business grows.
Recovery and backup
Since your data is saved offsite, you could significantly reduce the risk of data loss as a result of breaches by hackers or viruses. In case either of that does occur, you can access the backup data through third party Cloud providers.
But perhaps the best feature of Cloud solutions is that they can facilitate immediate recovery in the event of a disaster or a cyberattack. That said, opt for a cloud solution that has an effective data backup and recovery feature which syncs with your onsite servers so duplicate data can be updated in real-time.
More effective security
For a lot of businesses, security has to be the number one priority. Cyberattacks have cost millions of dollars in terms of data loss. Using a cloud solution allows them to add another layer of security to their businesses and address existing vulnerabilities. Other than that, it's also important to find a cloud solution that's continuously improved to better meet the changing security requirements.
Across the globe, companies provide effective cloud solutions for improving your business' security infrastructure. You just have to make the right choice based on your business' needs.
Cloud solutions are becoming a norm in building a business that's fully equipped for highly uncertain markets. By partnering with the right company and assessing your needs for adopting cloud-based tools, you will have better chances for scaling and growing your business' bottom line.
Disclosure: We might earn commission from qualifying purchases. The commission help keep the rest of my content free, so thank you!