The many benefits of Cloud computing technology have nowadays been recognized as a further step forward in the 'annihilation of time and space', a sentence once used to describe Internet technology when it was first developed. The Cloud allows you to store data on online servers hosted by providers so that you do not have to buy extra hard drives to maintain memory storage or cram your computers, or be fearful of any sudden crashes or power/system failure.
It also enables you to share and access data across all your online/smart devices, which for companies is extremely valuable for saving time, reducing the level of bureaucracy, organizing decision-making/business policies and strategies, and incorporating pertinent data gathered through A.I. software into their business strategies in real-time. There are now many competitors offering Cloud services to companies (the most successful being at the moment Microsoft, IBM, Oracle, and SAP), and four major players have been identified as the pillars of the Cloud in the near future: Amazon, Google, Microsoft, and IBM.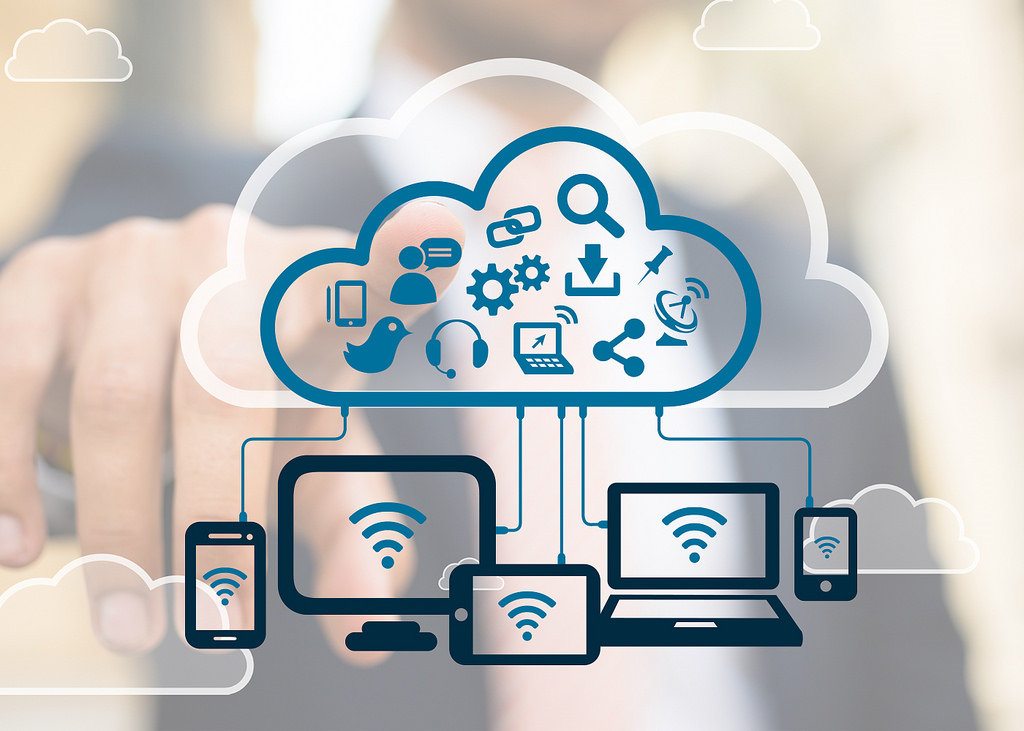 Amazon at the moment remains the 'King' of the Public Cloud. Its AWS (Amazon Web Services) is an outstanding example of a global public Cloud system that delivers services to over one million people in over 190 countries. Its main benefits include Big Data processing software to handle large amounts of data, as well as web applications and backup storage functions with built-in encryption. The major reason for its success is its high computing power capacity that it provides to customers worldwide (which is over ten times higher than the rest of the top 14 providers combined), and its large global client/customer base is proof of how this factor has allowed it to expand globally and surpass its competitors as far as CPU speed and processing are concerned. It has also rolled out multiple features over the past decade and cut prices, which gave AWS another boost. The Cloud industry offers many advantages for employment for those with the required skills. AWS has rightfully earned its lead in the public cloud market, and those interested in pursuing a career in cloud computing can give themselves a competitive advantage by acquiring AWS certifications. There are many ways to earn certifications and specific AWS knowledge; for example, Cloud Academy designs specific learning paths that help people become AWS Certified Developers and AWS Certified Solutions Architects. Becoming accredited by the biggest player in the field will help a cloud engineer stand out in what is becoming a booming market.
Microsoft owes its success thanks to its Azure infrastructure in which it has invested lavishly, and which provides hybrid computing tasks (i.e. running jobs on both the Azure Public Cloud and on the data center of the customer). Hybrid computing is useful to save on investment costs because the cloud is scalable, and a business can use Infrastructure as a Service only for specific tasks while still keeping its data center for more applicable (or less intricate) computing jobs. It also has double the computing capacity of all the other competitors combined (except for Amazon). Its user-friendly features are another reason for Azure's popularity.
IBM has also managed to rise through the ranks due to its development of Public and Private Cloud services, which have given customers the choice between installing cloud applications on their on-site server or remotely through the server of the host (IaaS), and its Softlayer platform continues to roll out new features and MSP-friendly ISVs including Continuum Managed Services. As far as Google is concerned, its biggest strength is the wide demographics spectrum of its customers among the general users (Google Drive, Google Music, the Google Search engine and YouTube are examples of very successful Cloud services that are popular among all ages), the fact that its features and applications are user friendly, and that it delivers products that it uses itself so that others essentially operate like Google, a fact which further enhances its trustworthiness among companies.
Disclosure: We might earn commission from qualifying purchases. The commission help keep the rest of my content free, so thank you!