I'm a freelance writer, and I know that most of the blogs I work for have a standard rate per post. If you write a post that is "x" number of words, you get paid "x" amount. That's great – blog owners are at least making sure that the posts are a certain length, but what does length really give you? I've seen plenty of posts on the net that were long, but that could have been written twice as well in half the length.
Many writers will just become more wordy – use a greater number of words in a sentence when they feel like the owner of the blog is pressuring them into writing longer posts, as opposed to making sure that their work is always of a high quality. (That last sentence is an example of what I see a lot among writers just trying to meet their word quota). This is where your brilliant mind and Google Docs join together to manage writers and get some stellar content for your blog.
Why You Should Provide Topics For Your Writers
I'm going to be very straightforward: this is going to sound bad, but it's the truth. If you are providing topics for your writers, and not letting them find their own ideas, you can make it harder on your authors. This may sound, initially, like a negative, but it is actually good for your blog. Freelance writers know things that you and I know – they realize that list posts get more traffic, and that nicely put together how to posts with pictures and heading tags are usually a big hit among readers. What they also know is that they have to make a living, and that these types of posts require more time and effort. I don't fault authors for not caring about bringing traffic to your blog – they are just doing their jobs, and it's really your responsibility to make sure that the content you put on your site is what readers are looking for.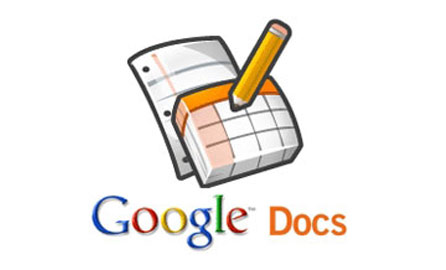 Unless you have a very special writer who does what he does purely for the enjoyment of it, you can bet that the more leeway you give your writers, the less they will do. For example, on my personal blog, I've had at least a hundred different guest authors. I've learned that in order to weed out the good writers from the undedicated writers, I have to present them with more difficult topics. The bloggers that run at the sight of a "top 10" or "how to" post are writers that you don't want anyway. If you are a blogger who has decided to pay writers, don't let yourself get hoodwinked. You know how hard it is to make money on a site, and you know how difficult it is to spend that money on posts that you don't really think were good investments. You're the one writing the checks, so don't feel bad about giving writers topics that you think are more time-consuming. Get some bang for your buck, for crying out loud!
How Google Docs Can Make This Easier
I personally use Google Docs to help manage my writers and the topics they write about on two different blogs, and it has worked like a charm on both. First, you'll need to login to your Google account. Then, just click the red CREATE button once you're in Google Docs in order to build a new document. Choose spreadsheet. Now, you'll need to make five different columns: Author, Topic, Source, Comments, and Date Taken. (You might want to alter these to fit your niche, but first allow me to explain).
Next, click File in the upper left hand corner of your document, and Rename if you didn't name it correctly the first time. Then you'll want to open the Share button, in the top right hand corner of the document, and type in the emails of your writers, who will be allowed to edit the document.
Here's how it works: you send out the link to the Doc to all of your writers, and give them this set of instructions. They will go into the document and see a bunch of pre-determined topics that you, the owner, have come up with. Each of these topics will be accompanied by a source link, if applicable. (How to posts probably will not need a source link). There will also be relevant comments under the Notes and Comments section, which writers should look at. (This is where you can put any specifics about the topic). In order to claim and write a post, bloggers should edit the document and put their name in the corresponding Author column, and then type in the date they took this assignment. (Just so you can keep track).
Disclosure: We might earn commission from qualifying purchases. The commission help keep the rest of my content free, so thank you!