"Content is King" is a mantra that bloggers have been repeating for years, but it's even more important to remember this fact as Google prepares to launch its Semantic Search.  Soon, the quality will not only greatly effect how many returning, loyal visitors you get, but it will also play a larger part in how much organic traffic you receive.  So, the question becomes: how can I consistently write stellar content that my readers love?  Follow a couple of these tips, my friends, and you will be on your way to writing some killer content.
Give Your Readers What They Want
You might be thinking, "my readers don't leave comments, so I don't think that this tip really applies to me."  If you're taking your blog seriously, chances are that you have a Google Analytics account, or something similar to it.  If you have one of these, then you can find out exactly which posts your readers are engaged most on.  Open up your analytics package and look through your posts for articles with low bounce rates, high page view numbers, and long "Time on Site" values.  Write these down on a piece of paper or a sticky note.
Once you've got these written down, ask yourself how you can expand upon these posts or write posts on similar topics.  It's obvious that these posts are popular amongst your readers, so you should give your readers what they're looking for to ensure that they come back for more!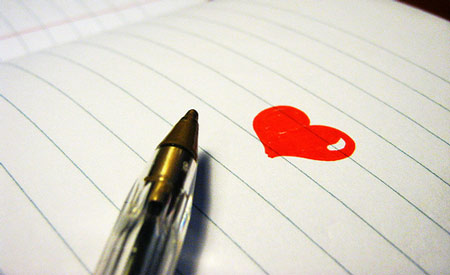 If you do have readers who are comment-happy, then this becomes even easier than what I described above.  See which of your posts have the most comments, and look through those comments.  Are there any questions you can answer?  Do any comments spark post ideas?  You should always be able to turn to a good reservoir of comments for some stellar article topics.
Post Valuable Content With Actionable Advice
If you want to write great content that increases traffic and reader engagement, it's important to post articles that contain some substance.  This may sound very vague and unhelpful, but you're going to see what I'm talking about when I give you some specific examples.
If I were writing a blog on cats, it would be very easy for me to sit back and write short reviews on cat toys.  Just look up some information about those toys, do a quick 200-300 word post, and then be done with it.  Chances are, you'll get some pretty good traffic, and maybe even some reader engagement.  The problem is that those readers are engaging not really because they think you have content of value, but because they happen to like the toy that you posted about that day.
Allow me to take this even further and assume that there are plenty of sites which review cat toys.  (You could confirm this with a quick Google search if you really wanted to.)  What makes your content any different from that of those other sites which post short reviews on popular cat toys?
If I, the mystery cat blogger, wanted to take my content and traffic to the next level, I would need to brainstorm some topic ideas that have value and actionable advice.  For example, my blog would stand out from the crowd if it posted articles like "How To Whip Your Cat Into Shape" and "10 Tips On How To Bond With Your Cat."  These articles not only fare better in search engines, due to links from other blogs and the general length of the article, but they also give the reader important value that makes your site unique!
Stellar content needs to provide value to your readers, and it needs to be original.  Don't just emulate what other blogs in your niche do, but take your content a step further and make it stand out from the crowd.
Proofread Your Articles
Great articles need to provide that special value that we discussed above, but they also need to assure the reader that the advice that they're receiving is from someone who is an expert on the topic.  Well-written articles portray a more sophisticated, experienced author who is a leader in his field.
If your article's look like these, then your going to half a serious problems.
Proofread your articles!  Make sure they're in tip-top shape, and don't rush to post content just for the sake of updating your blog.  Take your time, and remember that quality is often more important than quantity.
Disclosure: We might earn commission from qualifying purchases. The commission help keep the rest of my content free, so thank you!