Google introduced a new line of Nexus devices last month and I was very excited because I enjoyed using the previous Nexus 7 and Nexus 10. The new Nexus 9 is so promising as it comes with a perfect size, powerful processor and the latest Android 5.0 Lollipop.
Unfortunately, I sold the Nexus after just 1 week of use. It doesn't mean the Nexus 9 is a bad device, check out my insightful review for more details.
Unboxing and Initial Setup
Design and Build Quality
The Nexus 9 must be the sturdiest and sleekest Nexus ever manufactured. It has a very clean design with a soft back cover, metal frame around its parameters and recessed buttons. The volume rocker and power buttons are just slightly protruding from the side, so I find it quite difficult to find and press them. Fortunately, I don't have to use those buttons often because I can easily wake up the Nexus with a double tap on the screen.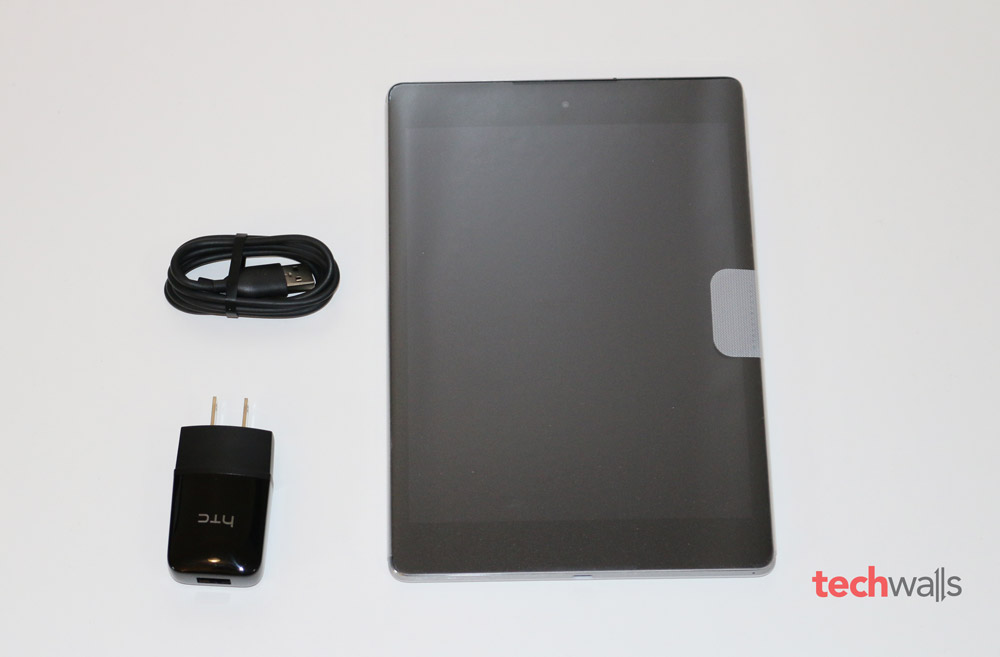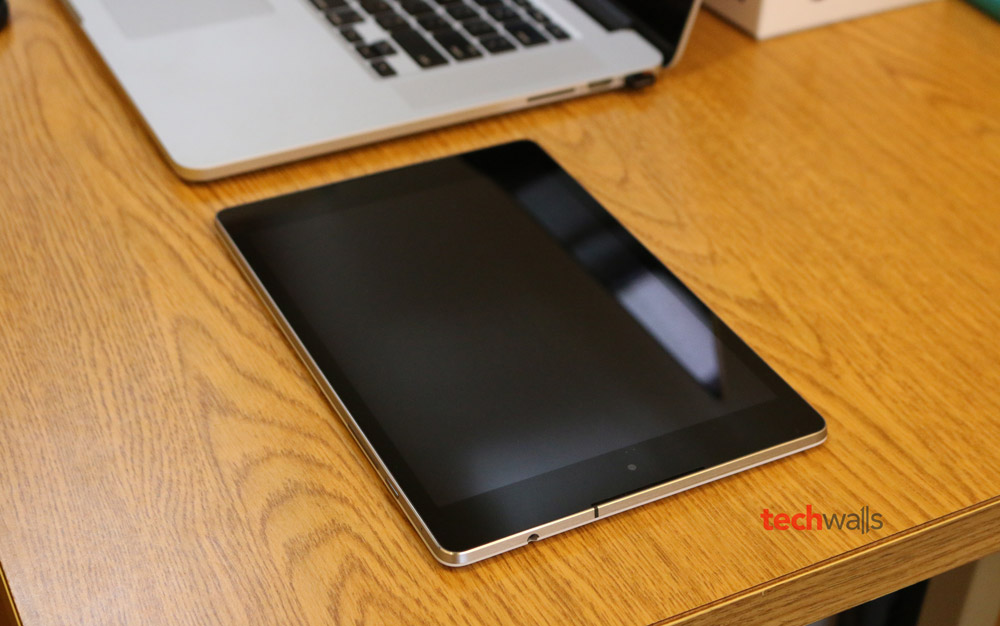 The back of the Nexus 9 sports a protruding camera and it is not as bulky as the rear camera on iPhone 6 Plus, thanks to a slight curve of the back panel. Therefore, it can stay steadily when lying on top of my desk.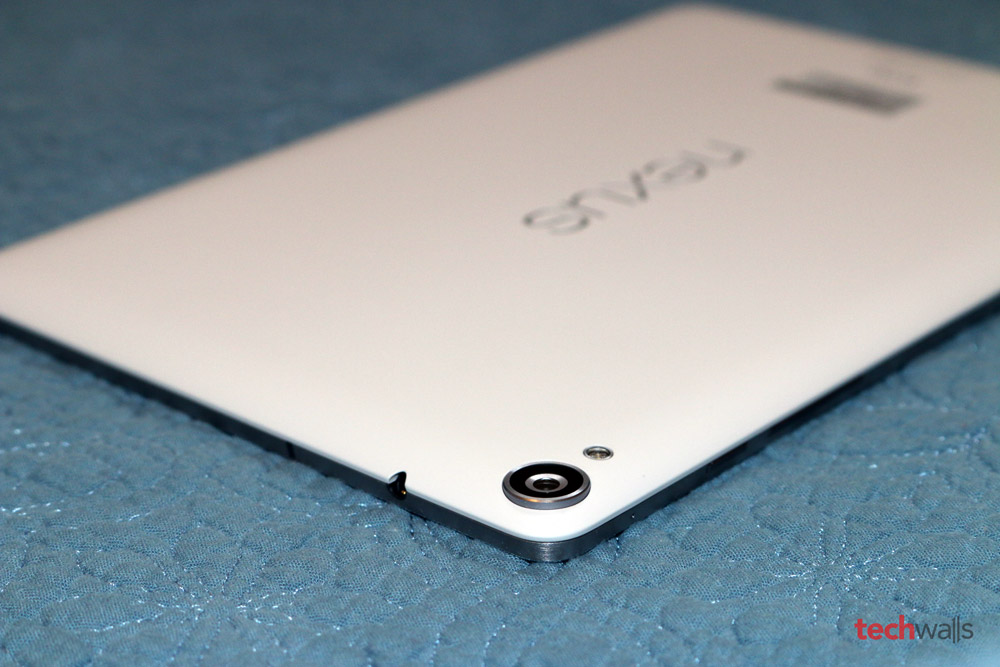 The Nexus 9 is smaller and lighter than Nexus 10 and iPad Air 2 but still significantly heavier than the Kindle Fire HDX 8.9. Therefore, it is still quite uncomfortable to hold it in one hand, especially when you use it in a long period of time.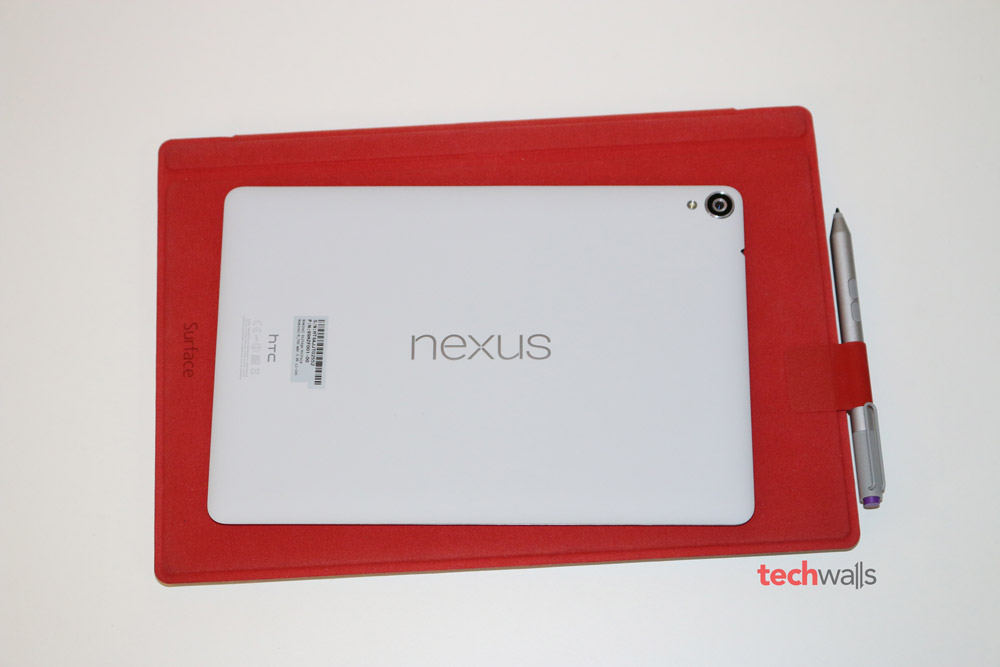 Software and User Experience
The Nexus 9 runs on the latest Android 5.0 Lollipop which features a flat Material Design. This is among the biggest Android upgrade ever, it doesn't only have a facelift on visual side, but also many improvements on the software experience. Lollipop is added withs some new features like new flat UI design, new Notifications let you control how and when you receive notifications, security enhancements, new quick settings, and a battery saver feature.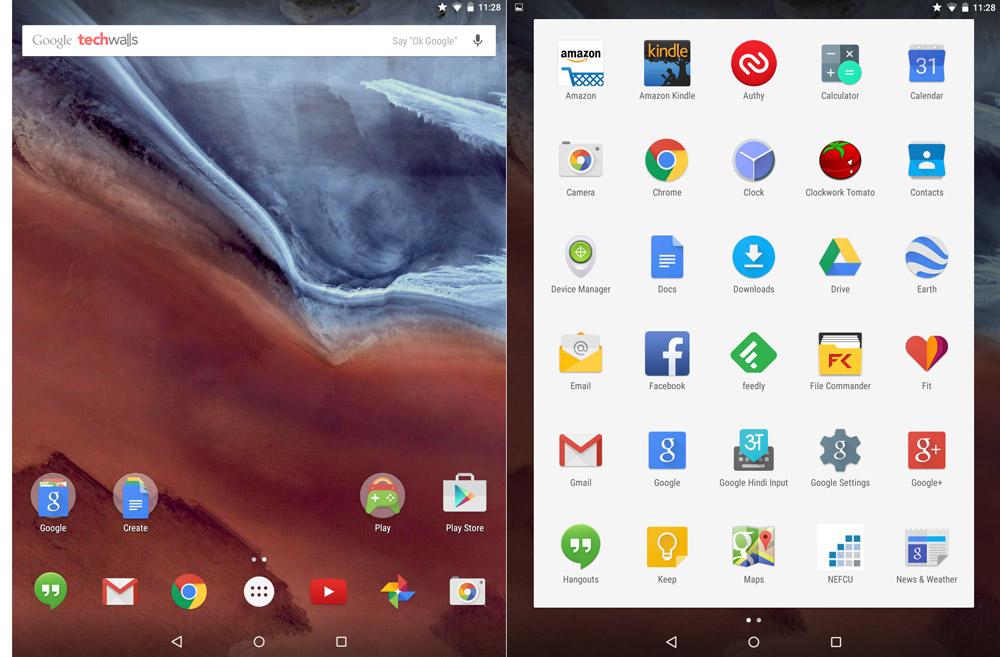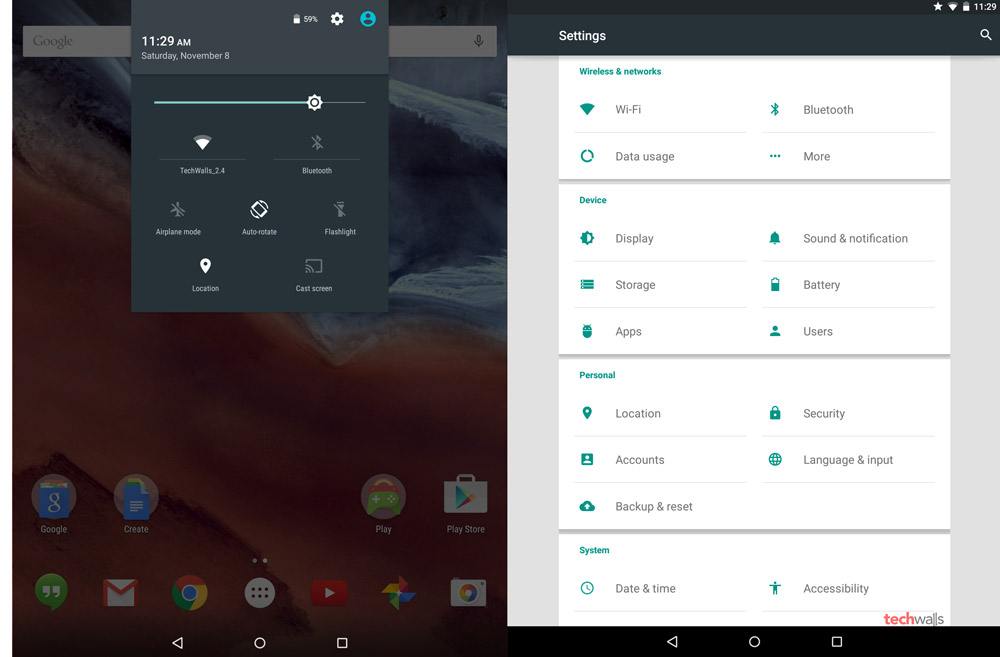 Google Nexus 9 is the first tablet to use the 64-bit Nvidia Tegra K1 SoC with a 2.3GHz dual-core Denver CPU and a 192-core Kepler DX1 GPU. It is supposed to deliver a desktop-like performance but I've noticed occasional hiccups in the last week. Sometimes, I had to wait a second or two to open a heavy app or game, but the issue doesn't happen all the time. I believe this is a software issue and it can be fixed in the next update. Otherwise, the performance is amazing and I hardly experience any lag when playing 3D games on this tablet.
Audio and Display
The Nexus 9 features a 8.9″ IPS LCD display with the resolution of 2048 x 1536 pixels. The screen has a 4:3 aspect ratio which is great for web browsing but it will show black bars on top and bottom when you play movies. Besides, the display is quite disappointing in my opinion. This is a good screen with accurate color reproduction and wide viewing angles but it is not as vibrant and sharp as screens on other high-end tablets. Besides, it could become so dull when I enabled adaptive brightness, I often disable this option and set brightness level at around 40%.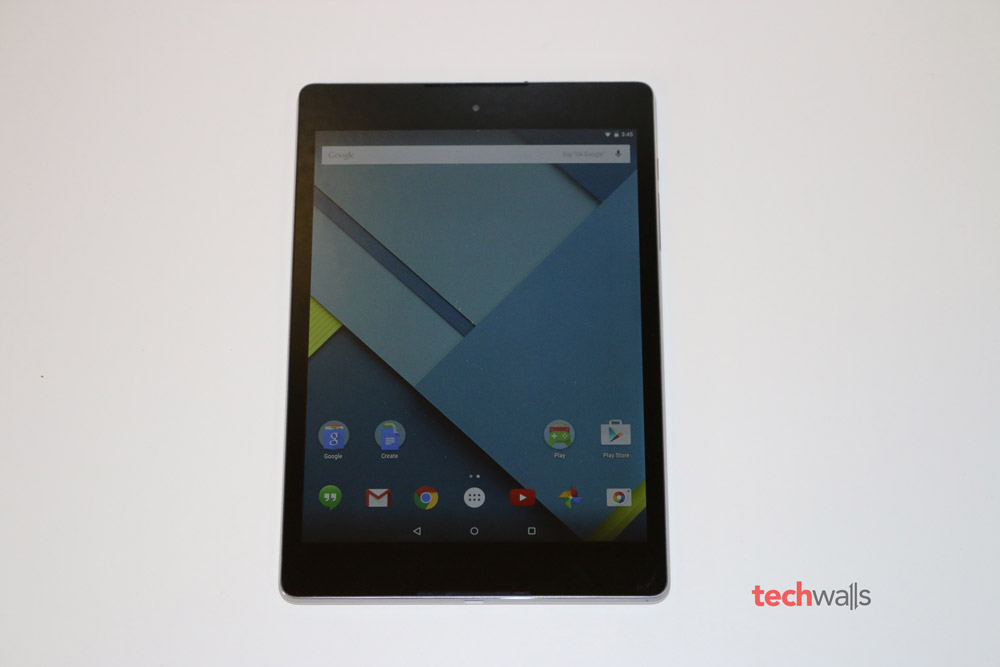 You can also spot the HTC's dual front-facing BoomSound speakers on the edges of the Nexus 9. It helps deliver a much clearer, fuller and louder sound than any tablets on the market. I believe there is no need for cheap wireless speakers anymore.
Camera
I hate the idea of taking pictures with a tablet, so this is not really an important aspect in this review. I took a few pictures with the camera and now I have another reason to forget using this camera forever. The camera on Nexus 9 is horrible. You can see some image samples below.
Battery
The Nexus 9 is powered by a 6700 mAh battery. The battery life is good but not as long as I expected. I can only use it for over 2 days with light use and for heavier tasks like playing movies or playing games, it couldn't last till the end of the day. The battery is rated at 9.5 hours for Wi-fi browsing, 8.5 hours for LTE Browsing and 9.5 hours for Video Playback. A full charge of the battery takes around 3.5 hours.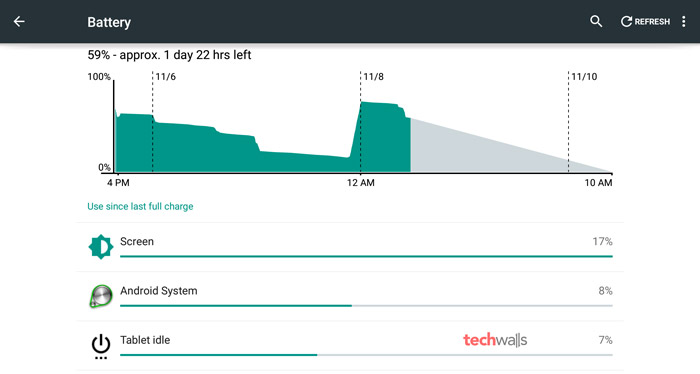 Conclusion
Pros
Sleek and sturdy design.
Runs on the latest Android 5.0 Lollipop with lots of improvements.
Clear front-facing speakers.
Great Wi-Fi and Bluetooth connection.
Cons
Still not comfortable for 1-hand use.
Horrible camera.
Average battery life.
Hefty price.
No microSD card slot.
The Google Nexus 9's pricing starts at $399 for the 16GB version. This is a just a good tablet but I can't recommend it at this price tag. It would be worth considering when the price drops to below $300.
Disclosure: We might earn commission from qualifying purchases. The commission help keep the rest of my content free, so thank you!