Amazon Kindle Fire HDX 8.9 is not a new tablet but it is my first Kindle device ever. The HDX 8.9 was released in late 2013 and it caught my attention since then because this seems to be a great value.
My only hindrance to the purchase was that I didn't have Amazon Prime subscription to get access to more content on this device. However, I had to get Prime since Amazon increased the minimum amount to get free shipping to $35 and I believe I could save more because Amazon is my favorite shopping website. So, my initial purpose was just to have free 2-day shipping or probably drone delivery in the future. However, as the subscription comes with some interesting services like Prime Instant Video and the new Prime Music, why shouldn't I give the Kindle Fire HDX a try? Let's check out the tablet to see where it is standing.
Unboxing and Initial Setup
Design
The Kindle has a very simple packaging, there are just the tablet, a charging cable and a charger inside the box.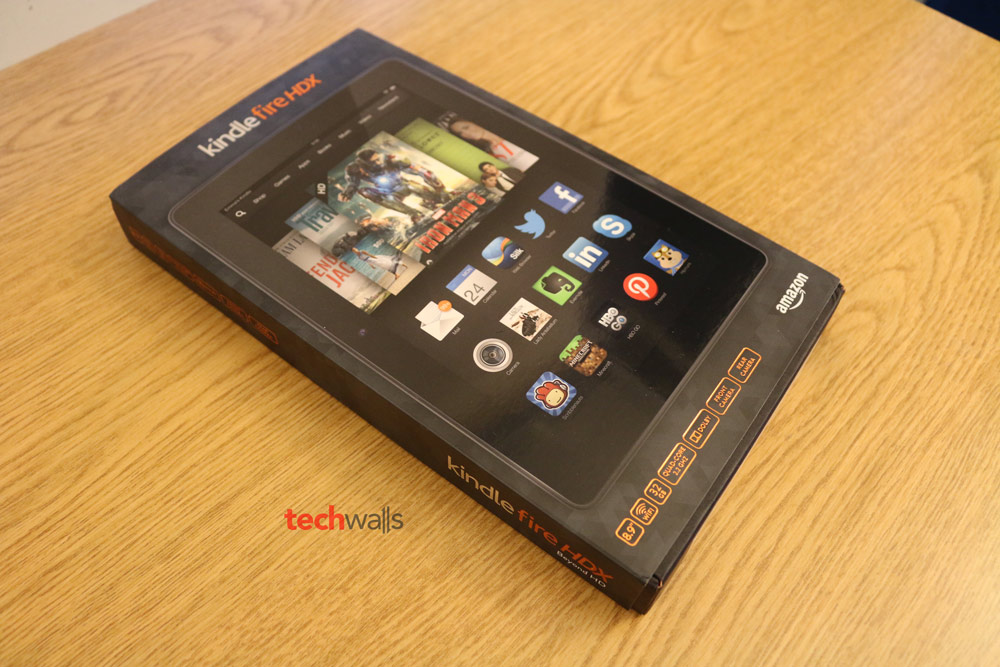 When I took the HDX out of the box, I was very impressed how slim and lightweight the big tablet is. It weighs just 13.2 oz, and significantly lighter than the 1-pound iPad Air. This is because the Kindle is made mostly out of plastic, however, it doesn't feel cheap at all. Thanks to a solid build quality, it feels very sturdy in my hands. I love the soft-touch finish on the back cover, it helps me grasp the tablet easily and it is also not slippery as other tablets.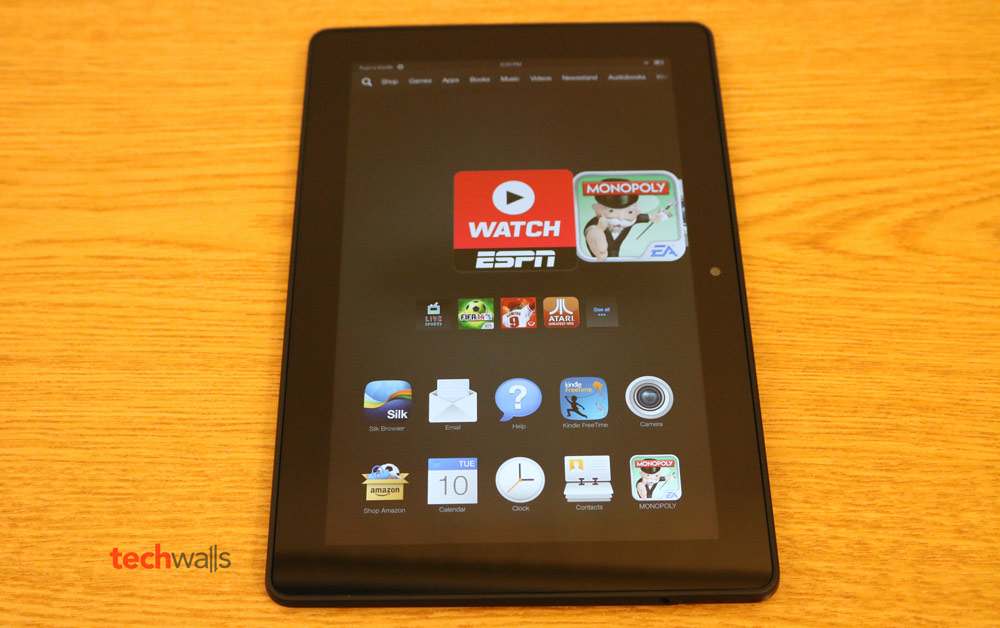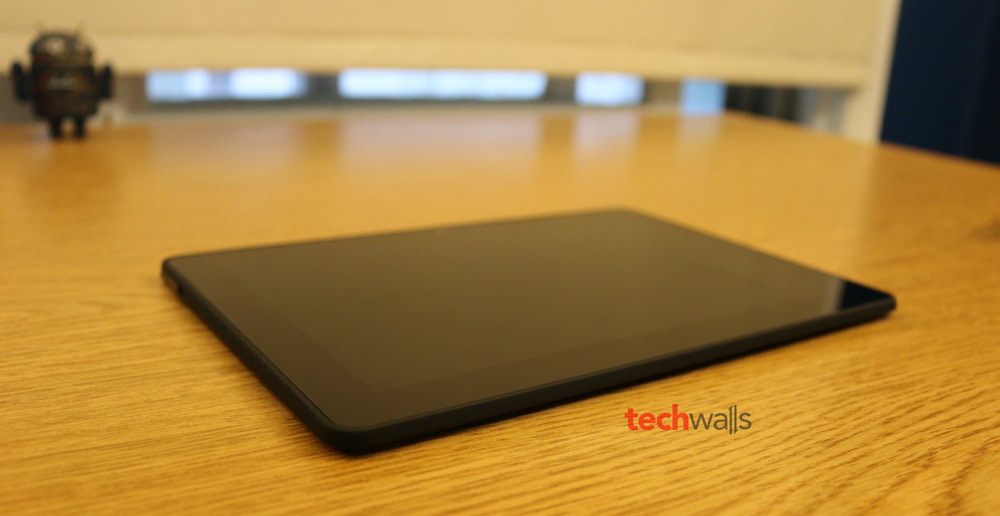 Another notable design element is the button positioning. Unlike other tablets that place buttons on the sides, the HDX put them on its bevelled edges on the back. This is a brilliant placement because my fingers can easily reach those buttons without looking.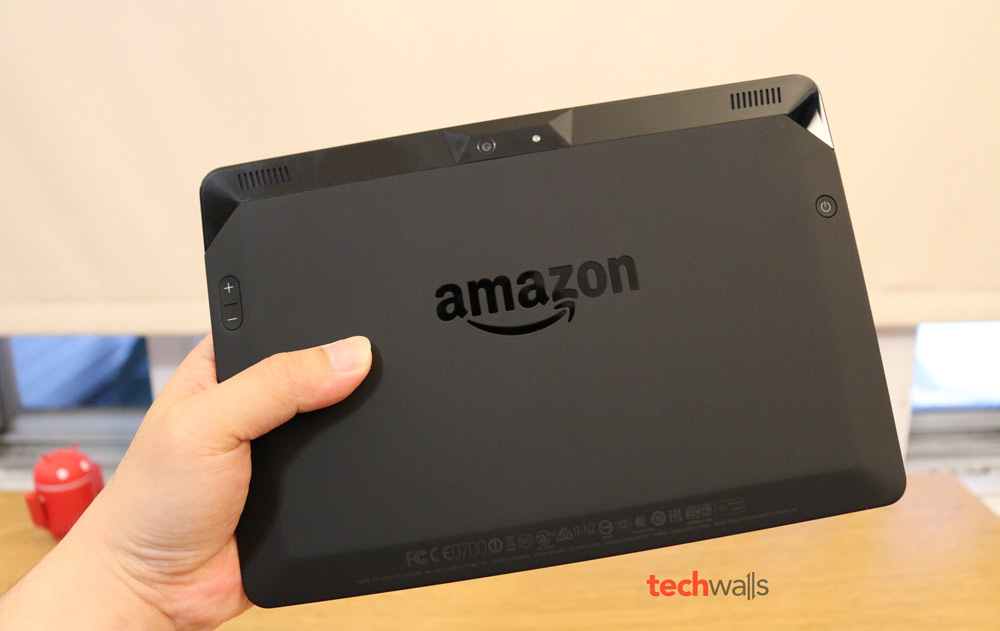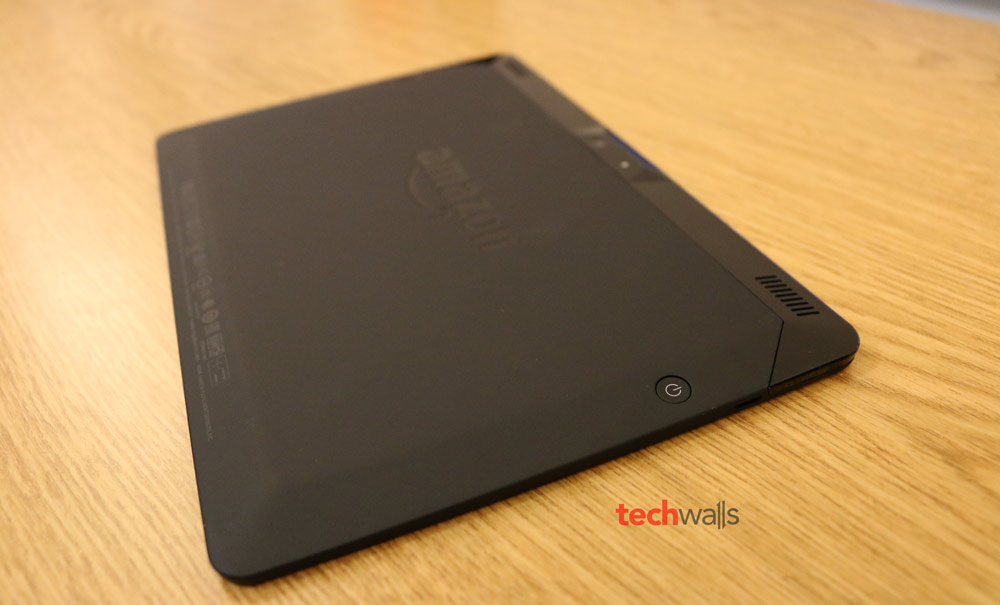 Software and User Experience
The HDX runs on Fire OS 3.0 Mojito, a heavily forked Android with tight integration of Amazon's content and services. The interface focuses on content and I find it very easy to look for what I need. Right on the home screen, all recently accessed content and apps are showing up in a Carousel View. Quick links to Games, Apps, Movies, Books, etc are placed on top. With a swipe up, I will be able to see favorite apps in a Grid View.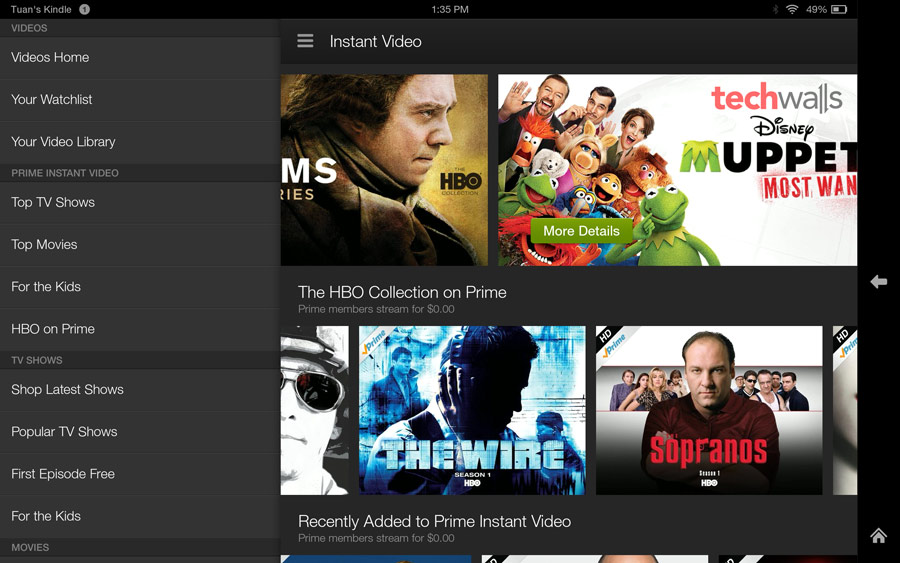 Everything is simplified and if you are confused about anything, you can always use the 24×7 support called Mayday. With just 1 click, I will be able to reach a support staff, he/she will show up in a small screen on the corner and they can't see you. They can help you get used to the device or anything relevant, moreover, the staff is very nice and they always helped me solve issues. Support is among the most important aspects when I consider buying a product, and Amazon is really going on the right direction.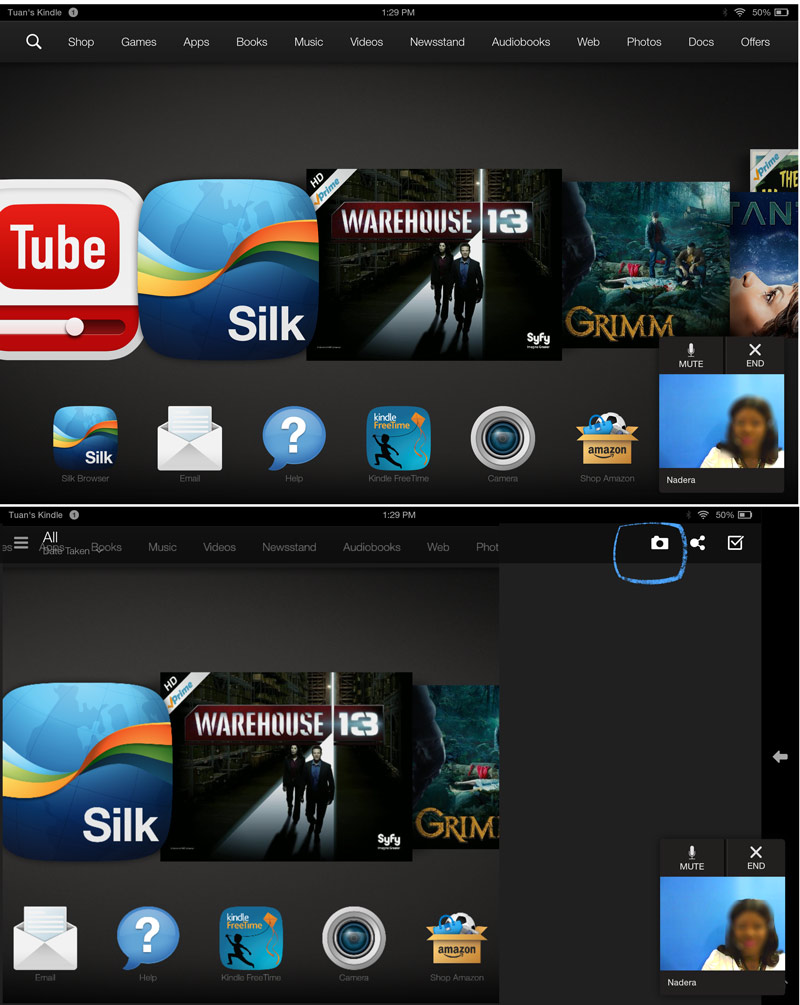 The most important reason I bought the HDX 8.9 is to read books and watch TV shows. I got the Prime subscription for just $49 (with 50% student discount) and it is much cheaper than the annual fee of more than $100 on Netflix. Recent changes of Prime Instant Video have made it a big competitor of Netflix. Amazon now has exclusive streaming rights for some famous HBO shows, and I also see there are a lot of new shows with new episodes available weekly like "Under the dome" or "Extant". We also can't forget about Prime Music, it hasn't been a Spotify killer yet but with its fast growth, who know what will happen.
The performance of the HDX is amazing. Either browsing web, watching movies or playing games, I hardly see any lag at all. Notably, its Wifi reception is impressive, I've never had to wait for streaming, it is like I'm playing movies on its local storage.
Audio and Display
The HDX is touted with Dolby Digital Plus technology which can deliver a virtual surround sound and clearer dialogue. The two speakers are quite good and in fact, they are better than most tablet's speakers out there, however, the sound is still flat and I prefer using my headphone instead.
The screen is very beautiful, bright and has good viewing angle. I also can see the screen quite clearly outside in daylight when the brightness is set to maximum. The 8.9-inch screen with 2560×1600 resolution at 339 ppi is just perfect to enjoy HD movies.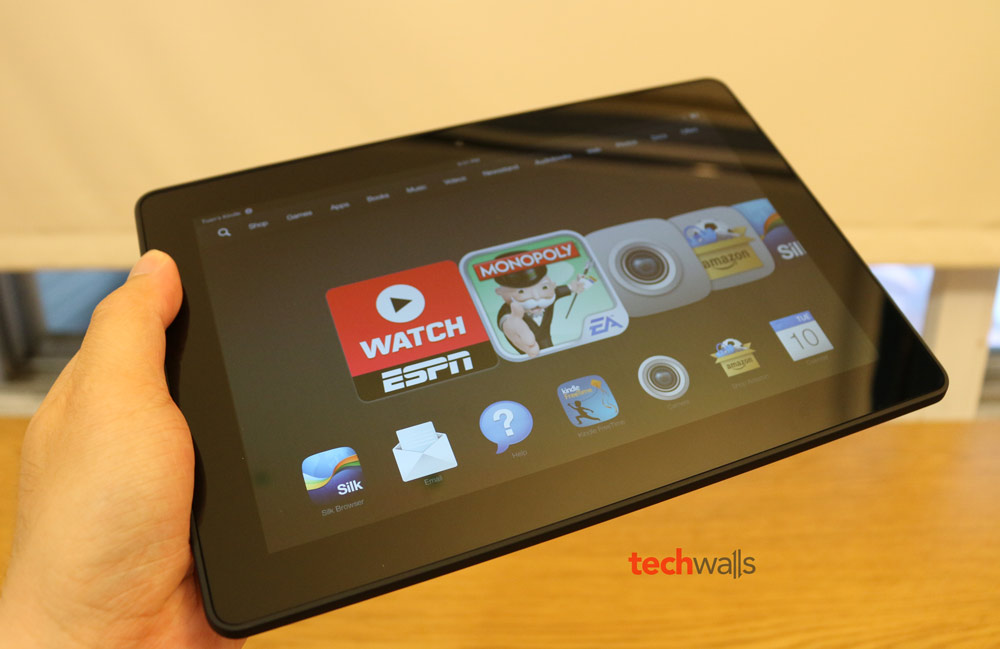 Camera
I took some pictures using the 8MP rear-facing camera but the image quality is quite disappointing. The sensor can take acceptable pictures under good lighting conditions, but they look too grainy, lack of sharp and get overexposed sometimes. Anyways, this is not an important feature for me because I don't awkwardly use a 9-inch tablet to take photos. Check out some sample images below.
Battery Life
This must be the most extraordinary battery on a tablet ever. Charging takes more than 3 hours but it could last for about 3 days with average usage. In my test, I watched at least 2 episodes which last over 2 hours everyday, used Silk browser to surf web and checked out a few games. At the end of the 3rd day, I still have more than 15% of power juice left.
Conclusion
Pros
Great design and build quality.
Very lightweight and comfortable to hold for a long period of time.
Beautiful display.
Extremely long battery life.
Amazon content ecosystem including books, movies, music is quite good.
Easy-to-use interface.
Helpful Mayday tech support.
Cons
Mediocre camera.
Can't access to Google Play Store apps.
The Kindle Fire HDX 8.9″ tablet is available starting at $379  for Wi-fi version with special offers. If you are shopping on Amazon, have Prime subscription and want to enjoy their content, this is absolutely a must-have tablet.
Disclosure: We might earn commission from qualifying purchases. The commission help keep the rest of my content free, so thank you!