We know it's really hard to wait for something that you just ordered on the internet. Amazon is trying to come up with something that will make the delivery of a product much easier, its working on its new project called the Amazon PrimeAir that will use drones to deliver your package to your door step in 30 minutes.
The CEO of Amazon made 60 minutes segment as an opportunity to show his companies latest work that was a Drone delivery service. The drone is called octocopter which consists of 8-propellers and is powerful enough to carry a 5 pound package with in rang of 10 miles with the help of a GPS onboard.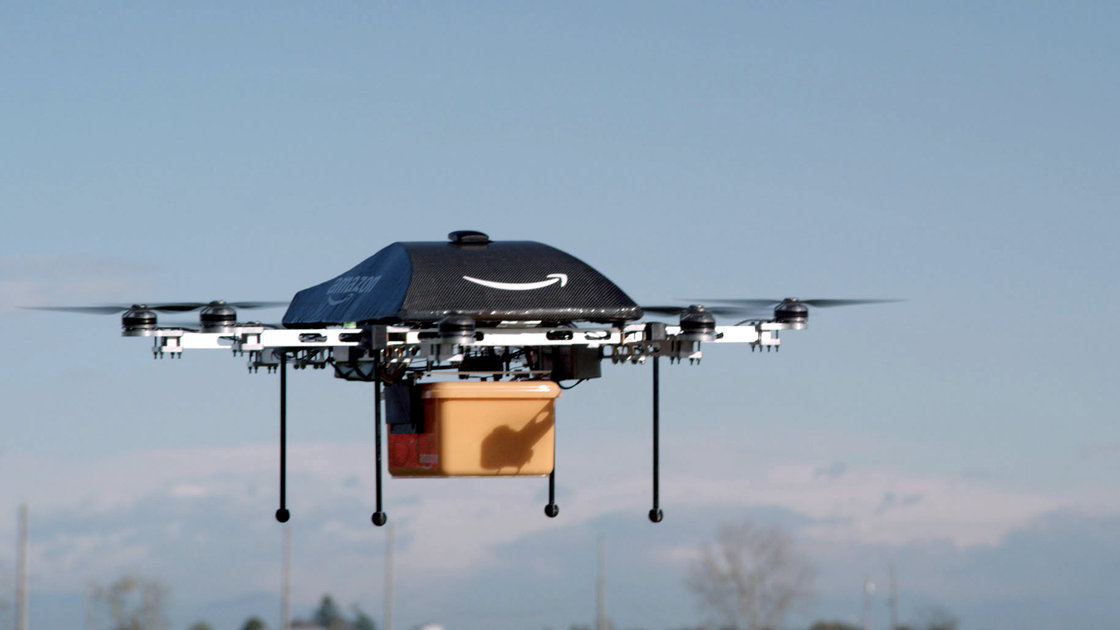 CEO Jeff Bezos said that around 86% of their shipment is not more than 5 pounds and with the help of the drones packages will be carried out as soon as they arrive, as the drones will be sitting on the other side of the conveyer belt ready to pick it up. Right now Amazon is working on how to perfectly run this new Amazon PrimeAir project of theirs, so that the drones would bring your package safely to your door step and avoid dropping it somewhere else or on a person. The service still needs a lot of work and clearance from the Federal Aviation Administration, but as soon as these necessities are dealth with we will see Amazon's new drone service in the coming 4 to 5 years.
This all looks really futuristic and if Amazon was successful in initiating is project it will be of great advantage and you can't deny the fact that the number of customers on Amazon will be doubled because who won't want their package being parceled by an air drone within 30 minutes. The real use of these air drones will be truly known on heavy delivery days like black Friday or the holiday shopping days when more than 300 orders per second are made on Amazon.
Amazon has worked real hard for where is it now. It started from selling books online and now you can get anything on earth from Amazon. We really expect better things and services from Amazon in the near future.
Disclosure: As an Amazon Associate, I earn from qualifying purchases. The commission help keep the rest of my content free, so thank you!