Back when Google and Motorola were working together they came with a project called Ara which includes manufacturing a modular smartphone. Both of the companies have path ways now but Google is still working on the project Ara and have scheduled a developer conference on April 15 and 16.
The location will be California and the conference will be showed live to the whole world. Google also claims that the project Ara will be covering around 6-billion people, which means that the prices of these modular phones produced will be affordable. Google is being strict on the info about project Ara but did say that they are going to come up with an Alpha version of the modular phone at first, so that developers can test them.
According to a report the project Ara modular phone could cost as low as $50 and might be introduced into the market next year. The affordable modular phone will have all the necessary hardware including Wi-Fi but no cellular connection. As for being a modular phone, it will consist of different modules and additional modules will cost you extra. The endoskeleton on which the modules will be fitted on will be provided by Google hence having the overall control over the project.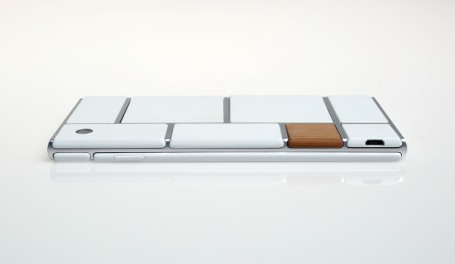 There will be three different sized endoskeletons provided by Google, so everyone can select what size they want whether it's a pocket friendly phone or a big sized phablet. After the project is started and the modular phones are introduced into the market then along with Google other manufacturers will also release their version of modules for the project Ara.
The good thing about project Ara is that you won't have to change your whole phone to get something new, because the smartphone is made from modules and if something gets old like the processor or a camera, you can simple change that specific module. So the users will have the complete power over their phones and can change the hardware that they desire.
This is all for now on project Ara and hopefully we will have some more information about project Ara in the coming days.
Disclosure: We might earn commission from qualifying purchases. The commission help keep the rest of my content free, so thank you!