Motorola has announced that they are working on the project called Ara, a modular phone concept similar to the one shown by Phonebloks few weeks. We saw a very interesting concept presented by a guy of making a smartphone by combining different modules for every particular item like camera, processor, RAM etc.
The idea quickly got the attention over the internet of majority of the people but the main purpose was to show the companies to work on the idea and make it a reality.
Just like the concept smartphone, Ara will also have modular components that can be put together to make a complete working smartphone. With Ara, users will also be able to upgrade their smartphone by just replacing the specific components of the device. Two great advantages come by doing this. First, it will be much easier to repair the phone since it is quite easy to replace any defected component with the new one. Second, by choosing the right modules and skip out on other details, users can make their ideal smartphone by focusing on parts of a smartphone that are important to them.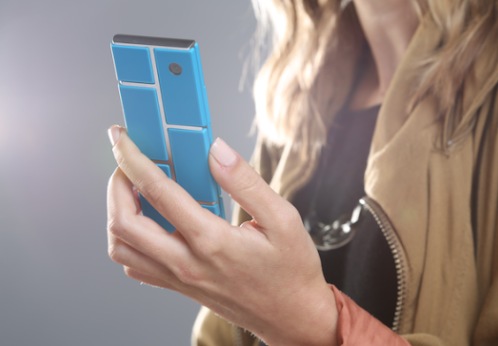 Even though it is said a Motorola project, but we know that the brains behind this whole scene is Google. It is also said that Motorola has been working on Project Ara for over a year. So it means that Motorola started working on it way before the actual idea came on the surface by the Phonebloks.
Motorola is also working closely with the inventor of the Phonebloks concept Mr. Dave Hakkens on the Ara Project. Other members of the project are yet to be disclosed but we don't think it will happen.
If the Project Ara goes successfully, it will be a ground breaking revolution in the mobile consumer market and the crown will go to the Motorola for working on it. People are talking about curved smartphones and smart watches but we think that this modular smartphone is the next revolutionary thing to which we look forward to. Stay tuned for more updates on the Project Ara.
Disclosure: We might earn commission from qualifying purchases. The commission help keep the rest of my content free, so thank you!