Mountain Lion was the software everyone was clamoring to download. They may not have been clamoring, but it was a software that many users hoped would at least give their Macs a nice refresh. However, the side effects of this nice UI pick-me-up is, what some are reporting, is affecting their Mac's battery life.
New reports have shown that MacBook battery lives have decreased between 20 – 30%, some even reporting decreases of up to 50%. This is unacceptable, but as with most issues with new software with Apple, the company should have a fix in the coming weeks in the form of a software update. Until then, here are a couple of tips and Mac programs that can help with extending the little battery life you have left.
All in the Calibration
One of the most well known, but still under-used, solutions to a bad battery is to calibrate it. So what exactly does it mean to calibrate your Mac's battery? Calibrate literally means to mark or correct something. For Mac, it means that you fully charge and then you allow your Mac to die. From there, you'll re-plug your Mac and allow it to charge in full. This will allow you to know your Mac's battery level threshold and will allow your Mac to give the most correct readings. How hard can that be? Just charge your Mac in full overnight, then during the day, just use it until it dies. Recharge over night, and there you go, a calibrated Mac battery.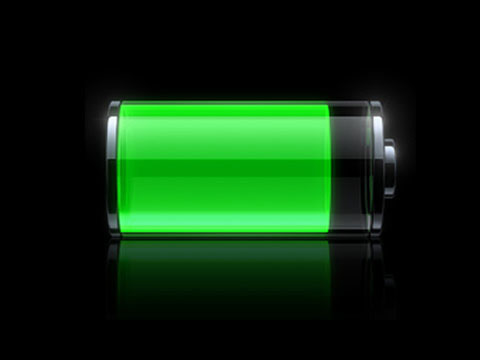 Helpful Applications
Despite the ease it is to calibrate your Mac's battery, several applications are available out there for you to better calibrate your Mac. Two apps I reviewed for this article was Watts and Coconut Battery. Coconut Battery allows you to see the current full charge that your Mac can truly hold. You can also see the battery life your Mac has at the current moment. Other information you can see is your current Mac model, how long you've had this Mac, power usage, battery temperature, and more.
However, Watts was the application that I preferred. This application seemed to have done a bit more than Coconut Battery. With Watts, your current battery information found on-board in your Mac's menubar is replaced and revamped with that of Watts. This means that having to open up the app every time isn't necessary. Another feature that is going good for Watts is the calibration reminders and steps. Watts allows you to set up growl reminders to remind you when you have to do the frequent calibration. This is all along with the basic system information we also see in Coconut battery.
Reasons Behind This Issue
One thing we didn't go over is the reason why Mountain Lion is causing Mac batteries to deteriorate at such a rate. Due to how this problem isn't widespread, the reasons behind it isn't either. Some have reported that the problem is due to settings, some saying even due to the security settings and permissions that affects the battery life. Others have reported simpler reasons, including the fact that they are downloading such a new software on laptops that are barely compatible, including the more entry-level MacBooks.
Regardless, it's important to continue to calibrate your Mac and have checkups two to three times a year. Yes, this does mean going to the Apple store to have a professional take a look at your Mac. Trust me, if you go on a low traffic date and time (notably Sundays near opening time), they'll be more than happy to look at your Mac to see if your battery and system is running smoothly.
Comment below and let us know if you are experiencing similar battery issues. Also, be sure to let us know any battery enhancing tips or apps you have found, tried, and had success with.
Disclosure: As an Amazon Associate, I earn from qualifying purchases. The commission help keep the rest of my content free, so thank you!