I always love the idea of using solar energy and that's the reason why I installed some rooftop solar panels in my house. I always look for products that can provide power just in case of emergency.
Just a few years ago when the Sandy hurricane swept the Northeast, I hadn't prepared anything and had to live a few days without my phone. Therefore, I'm so interested in the EasyAcc 7W Portable Solar Charger Panel for Smartphone. Is it really helpful? Just keep reading to figure out.
Unboxing Video
Features & Performance
The EasyAcc charger includes two square panels and it has a folded design. You can fold the two panels and the whole product is quite thin and lightweight, I can easily put it in my bag to carry anywhere.
The product is designed to charge smartphones or backup batteries. I tested it with my two smartphones including the Samsung Galaxy Note 4 and HTC One M9. Unfortunately it didn't work well like I expected.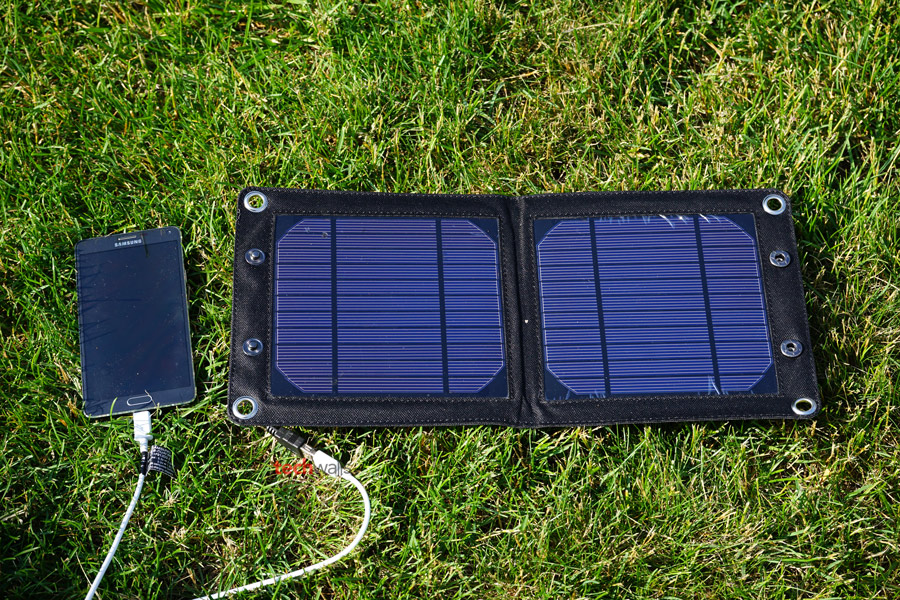 Firstly, I failed to use the charger indoors. I placed the charger under sunlight through my window glass but it just couldn't charge my Note 4 at all. So, I understood that it can only work under direct sunlight, and I brought it outside and place it on the lawn. It worked finally but the charging speed was extremely low. The manufacturer said that the output current is 1400mA but it couldn't provide enough power to fully charge my Galaxy Note 4. I plugged it in the charger for the whole afternoon but just could get extra 30% after 4-5 hours.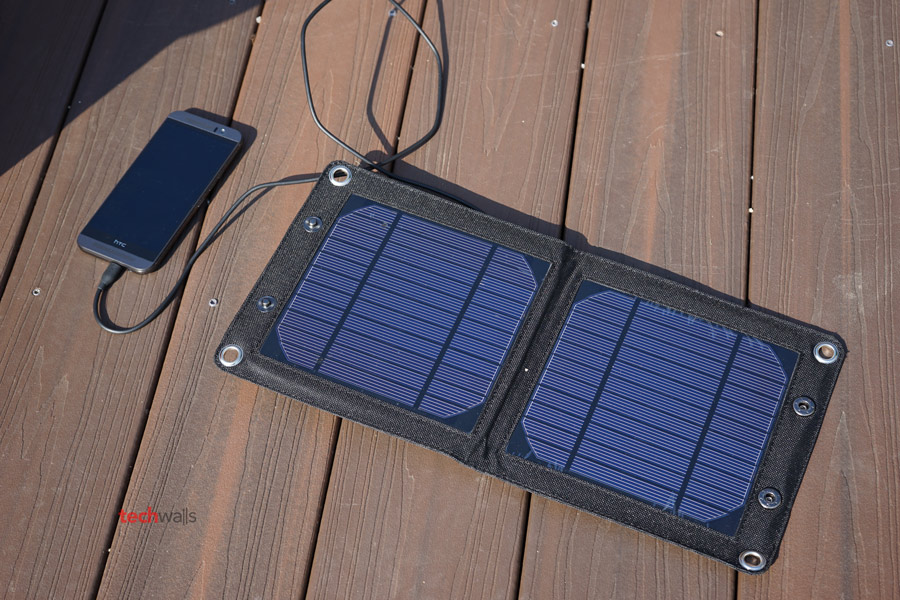 Read also: Tech to Help During a Hurricane
Then I tested on my HTC One M9 but the result is disappointing again. I placed it under sunlight at 5 pm and the battery level increased by just 3% after 30 minutes of charging.
The EasyAcc Portable Solar Charger Panel is available on Amazon for about $27. I love the idea but this is absolutely not an effective way to charge my phone.
Disclosure: We might earn commission from qualifying purchases. The commission help keep the rest of my content free, so thank you!