In recent years, some tropical storms and hurricanes like Hurricane Irene or Hurricane Sandy battered many states with high winds and rain. The hurricanes affected areas that weren't accustomed to this type of event, including New York, Vermont and other northern regions.
This resulted in heavy flooding that was affecting parts of the northern United States. Hurricane Sandy was making many individuals rethink how prepared they are for natural disasters. This is more important now than ever with the hurricane season just beginning. In the event of another catastrophic event, particularly the upcoming hurricane season, do you think you'll be ready?
Some may say no, however, these applications and gadgets can make your next disaster much easier to survive through.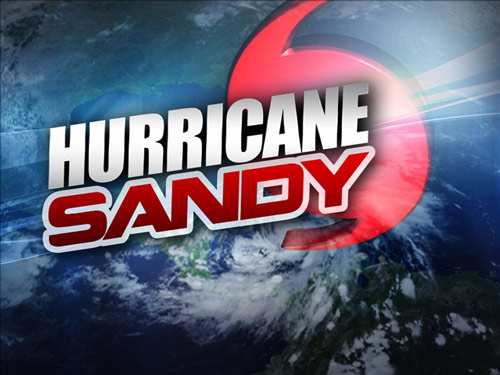 Gadget: The Eton American Red Cross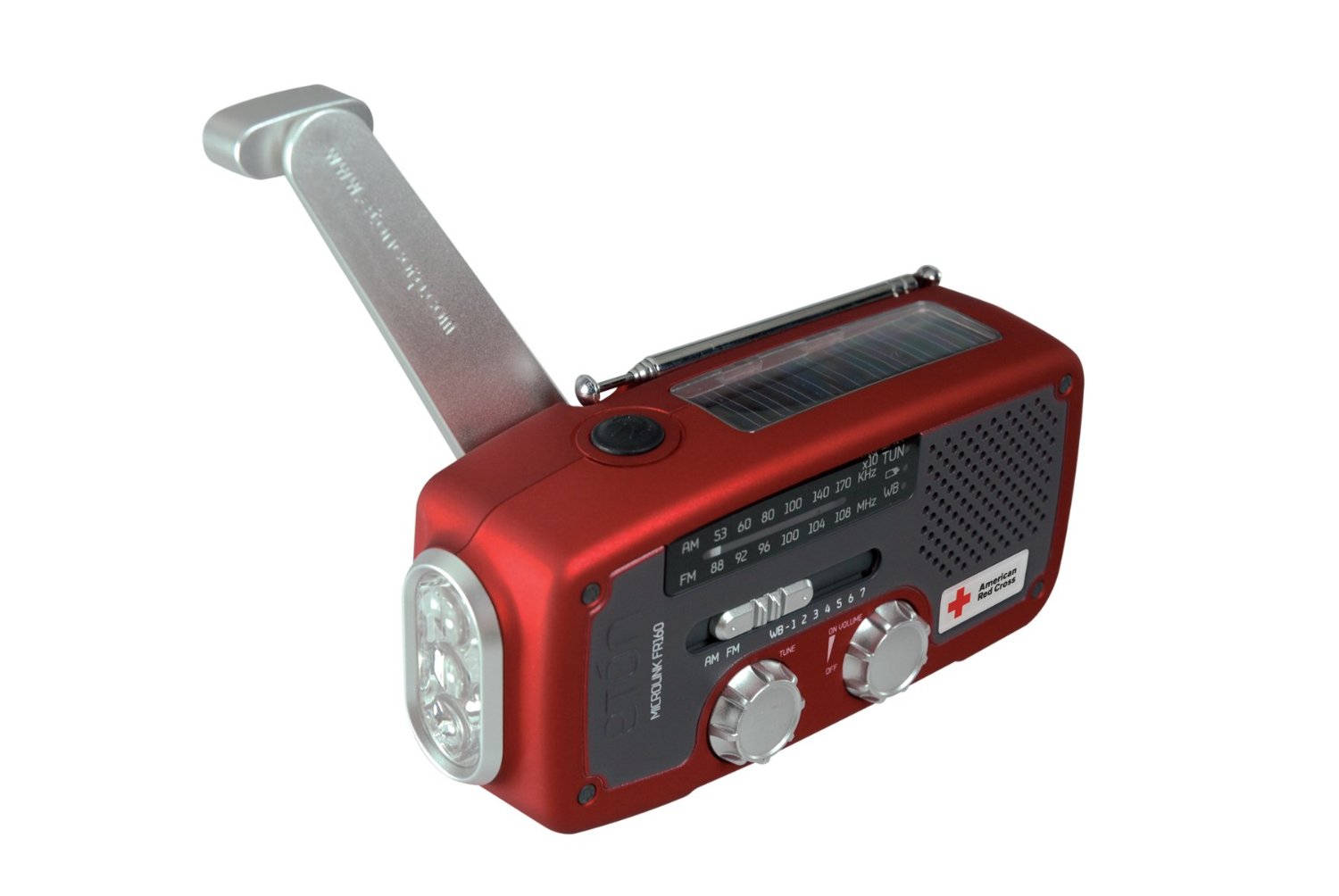 What disaster preparedness gadget list is complete without a hand-cranked radio, right? The Eton American Red Cross radio isn't just any other type of hardware store radio, this is a feature packed lifesaver. The radio has the option of both solar and hand crank, this gives your hands a break when the sun decides to come out. You can stay updated with the latest news, evacuation updates, and more with the radio capability on this device. Once your device is running on solar power, you can even charge your phone with the Eton American Red Cross radio. This comes in handy when the battery cases and portable chargers we mentioned above loose their juice. The radio also allows you to stay safe with its built in flashlight. You can survive the storm safely with the Eton American Red Cross radio.
Gadget: External Battery Pack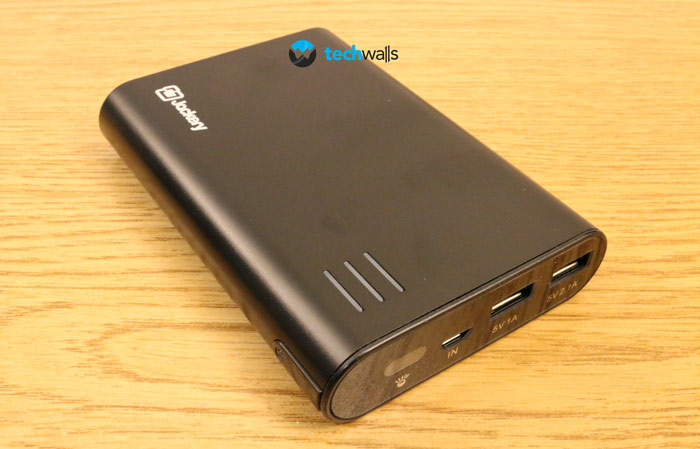 Jackery Giant Plus, Anker External Battery and ZAGGsparq 2.0 are the gadgets we had to put number two on this list. A backup battery is a must for anyone who may encounter an outage or will ever leave his or her home. This mobile charger doesn't require any power to operate after it is off the outlet. This allows you for optimal mobile charging. The best part about it is that the device isn't clunky at all; it can fit comfortably in your pocket.
The Jackery external battery pack has high capacity power that could help you charge your phone fully at least 4 times and more for basic phones. Besides, it has compact designs make these batteries a reliable power companion on the disaster. I prefer the Jackery battery and his is a recommended buy for the price of $40. This is an amazing deal due to its flexibility. You won't only find a use in this during a major hurricane, but also on road trips, camping and more.
Gadget: The Mophie Collection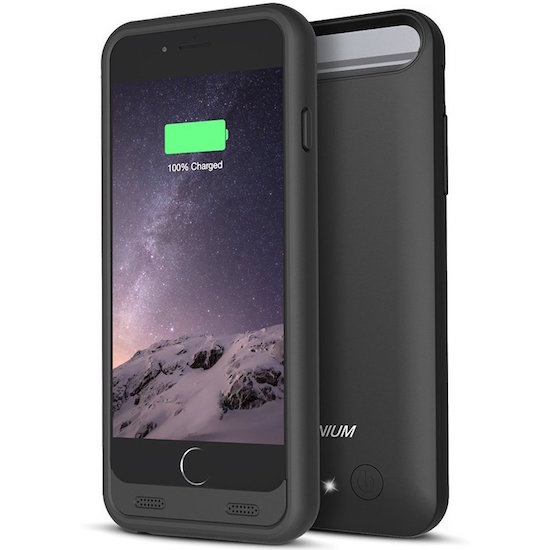 Mophie is one of the best companies to go to for iPhone charging options. Known for their iPhone battery cases, Mophie also provides mobile payment add-ons, wonderful iPad cases, great gaming speakers, and portable batteries for mobile charging. Power and protection are two things that accurately describe their battery case line. You have the ability to purchase either the Juice Pack air or plus, the plus being one that offers more power for $20 more. The Mophie Juice Pack collection allows you to put charging on standby, allowing you to charge only when you must. You are always in the know of how much charge the case has left with a convenient status indicator. The Mophie Juice Pack selection is available for $68 for the Juice Pack air and $94 for Juice Pack plus.
Apps for allowing you to stay on top of the latest information on the hurricane's track are essential. The best application for iPhone to do that is with Weather+ for iPhone. The application allows you to stay on top of current conditions and weather for the rest of the week to come. If you are traveling right after a hurricane in your arrival or departure city, you have the ability to see weather conditions in other parts of the country and the world. The interface is very attractive and resembles widgets that you see on platforms like Android. You have the ability to even see conditions in a timeline for every three hours. This is perfect for allowing you to know when conditions are beginning to clear. Not only will you find use for Weather+ during a natural disaster, it's also a great app to accompany your daily life.
The danger and destruction of a hurricane isn't only tracked in the weather conditions, news stations are also a great source for getting up to date information on the damage across your area. ABC News for iPhone is the perfect resource in getting the latest information on news worldwide, national and local. The application offers crisp photos to accompany the latest news. When focusing more on the local news aspect of this application, there are several participating news outlets that offer the latest local updates directly to the application. Participating stations range from news outlets in California, New York, Illinois, North Carolina and more. ABC News for iPhone is available for free on the App Store today.
App: Flight Track Pro for iPhone
A major problem with the last hurricane was that flights were rescheduled or cancelled. However, some individuals aren't always sure of their flight status. Individuals with one or even two layovers are in a worse situation of not knowing if they can go to their final destination on time. This is why Flight Track Pro for iPhone is an essential application for individuals to look into when traveling during a hurricane. The application allows you to sync and share your flight information between applications, email, and social networking websites. You can also track flights, weather forecasts, and more on the application, even while offline. Once a flight incurs a change or cancellation, you'll be the first to know when push notifications. Flight Track Pro is available for $9.99 on the App Store.
Disclosure: We might earn commission from qualifying purchases. The commission help keep the rest of my content free, so thank you!