Many bloggers understand the importance of their sidebar setup, and how it can benefit them in terms of traffic and revenue, but they're not sure how to set it up to maximize both of these metrics. These tips are not going to work for all blogs, as readers have different tastes and different niches have different etiquettes, but they are rules of thumb that I have found to work on blogs other than my own as well as on my personal sites. Experiment – keep the things that work, and get rid of those that don't.
Ad Placement
Ad placement is something that you'll have to play with in order to get great results, but there are some important rules of thumb that you should know. First of all, the higher the ad on your sidebar, the better. I would recommend putting a square Google Adsense ad near the top of your sidebar, as this has worked well for me in the past and is working for many other sites in the technology niche. (Note that though it is always safe to assume that ads ATF will be more effective than ads BTF, always experiment and note how well an ad performs.)
Also be sure to note that you can always afford to put your square sidebar ad a bit lower on the sidebar than you would think since you probably have a header banner ad. (If you do not, you should probably add one.) In terms of putting another ad on the sidebar, I've found, and many site owners would agree, that a second square advertisement lower on the sidebar does not perform very well. If you do want to put another ad on the sidebar, and are averse to putting an ad slot somewhere within a post or at the end of a post, then I would recommend a skinny banner ad as opposed to another square one.
Social Networking Placement
Many sites place the importance of social followers above even ads when it comes to creating the optimal sidebar layout for your blog. Mashable, for example, uses a widget box with all of their platforms inside of it even before they put an ad. (Note, however, that they have a banner ad that is relatively low.) Incredible Things is another popular site that takes this approach. (Note that they also have a banner ad.) As a side note, I would recommend using the Freakify plug-in for social networking – TechWalls uses it, I use it, and tons of other sites are embracing it. It is meant to copy Mashable's design, and does so quite well.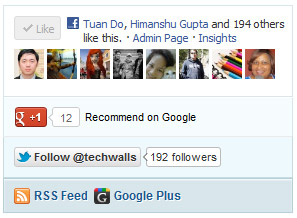 It is important to make sure that readers can easily follow you on all major social networking sites. Remember: the easier it is for readers to follow you, the more followers you are going to get. That is an indisputable fact.
Tag Clouds, Categories, Etc.
I am personally not a huge fan of tag clouds, I don't like the way they look, but it is definitely beneficial to add alternate ways for readers to navigate to posts on your sidebar. While tag clouds are not optimal, I would recommend a list of categories with a creative description. This has worked extremely well on my personal blog, boosting reader interaction as well as page views. I also improved my conversion rates by adding a list of major categories to my sidebar – this is because readers who are interested in that specific aspect of your topic are very targeted. Also, when readers visit pages of posts in a similar category, I have found that the exit percentages are almost always below 50% on my site, which is very good for my blog.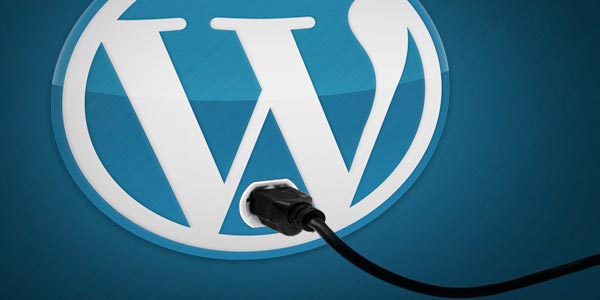 Popular Or Recent Posts
Another aspect of a great blog sidebar is a list of anywhere between 7 and 10 recent posts, and perhaps a list of 5 or 6 of your most popular posts lower down on the sidebar. The list of recent posts should be above your collection of popular posts – while these are posts that have garnered a lot of traffic on your site, it's vital that you direct visitors to your most recent content instead of stacking the cards on a couple of posts. Diverse traffic is what maintains popular sites.
There are plenty of plug-ins that WordPress users can use to create these lists – be sure to pick a popular posts plug-in that works through Google Analytics, and be sure to set the time period to just a week or two. Don't show your most popular posts of all-time, as this list is subject to change very little over time, and readers will not see fresh content on a regular basis. Or, alternately, you could base popularity off of posts most commented on, but your site needs to be fairly popular for this to be effective.
Sites We Like
I would also recommend having a list of between ten and fifteen sites that you recommend for your readers. (Put this near the bottom of your sidebar – it's important, but don't waste space on it.) These sites should be focused on the same topic as your site, and you should actually like them – don't just make a list for the sake of it – readers will take your word, and if they don't find the site helpful, your reputation will be hurt. This is also great for getting the attention of other webmasters – if they see that you are sending over referrals, they will want to check out your site.
Disclosure: We might earn commission from qualifying purchases. The commission help keep the rest of my content free, so thank you!