Bose is still among the top audio system manufacturers in the last few decades. That explains why their fans are so excited when Bose announces their first Bluetooth Wireless headphone, the Bose AE2w.
Let's read on to see if Bose could bring its traditional sound quality to the new product.
Design and Features
The Bose AE2w has a beautiful and compact design. It is made of plastic but it feels very sturdy. You can easily bring it anywhere because it is lightweight and could be folded flat for convenient storage. I also love the soft cushions on earcups as they could provide a comfortable listening experience in hours.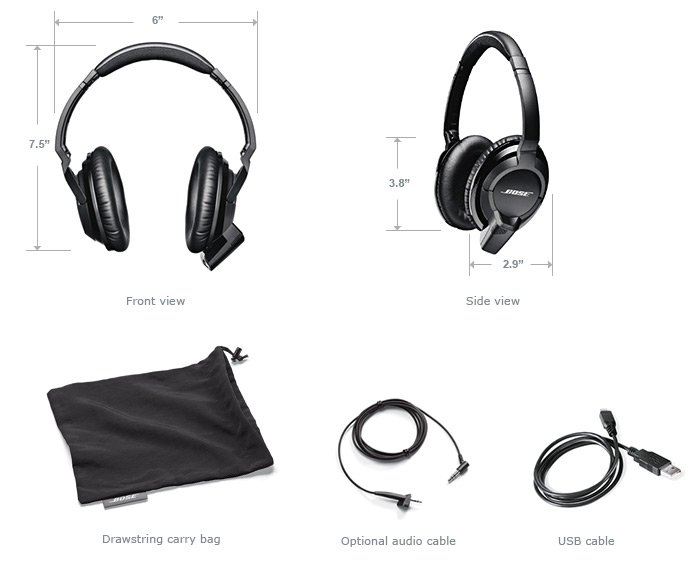 There is a removable dongle on the left side of the Bose AE2w. This is actually a Bluetooth receiver that connects to your headphone through an integrated 3.5mm jack. We have some useful controls on the dongles, such as the multifunction button, volume rocker, power button, Bluetooth and battery indicators. The multifunction button stays on top of the dongle, so it is very easy to look for it. You can use the button to skip track, receive and end phone calls, or access to Siri on your iPhone.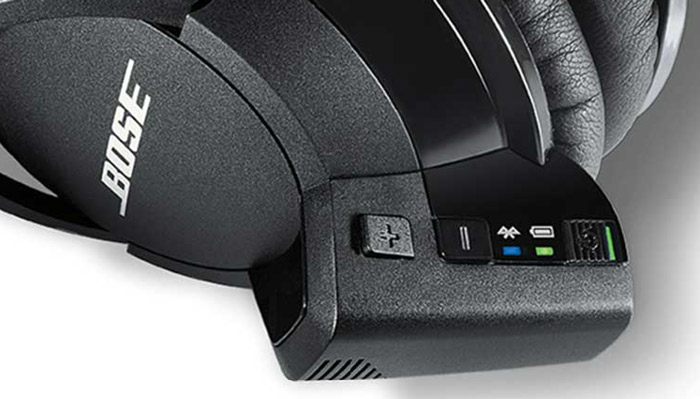 When you don't want to use the Bluetooth feature or when the dongle runs out of battery, you can use a 3.5mm jack to connect directly to your device.
A full charge could power the headphone for about 6 hours. However, it will take nearly 3 hours to charge the headphone to 100%.
One of the notable features of this headphone is that it can connect wirelessly to 2 different devices at the same time and it works very smart. I connect to my iPhone and iPad, and when I receive a phone call on iPhone, the iPad will automatically pause music track or video.
Bluetooth range works like advertised at around 30ft.
Audio Quality
I expected a lot in the Bose AE2w because Bose is well-known for delivering awesome bass response and clear sound. However, just half of them is true. The headphone delivers a very impressive sound at mid-range and highs. The sound is detailed and not broken even when you turn on max volume at high notes. The treble is crystal clear and it is difficult to find a defect when you listen to acoustics music.
On the other side, true audiophiles will be disappointed with bass response on the headphone. The bass is quite thin, it is even weaker than many other cheaper headphones like the SteelSeries Siberia v2. When you pay that much for a headphone, you should expect a better sound. I feel very unpleasant with the bass response, especially when listening to bass-heavy music or watching action movie. It is slightly improved when you turn off Bluetooth and connect directly to your device.
Pros
Beautiful and modern design.
Comfortable wearing.
Midrange and high performance are impressive.
The Bluetooth dongle is very helpful
Integrated microphone works great
Cons
Bass response is quite disappointing.
Slow charging.
No mute button.
No noise canceling.
High price.
Overall, this is a high-quality headphone for daily use. Although the bass response is weak, the sound is well-balanced and very comfortable for your ears when you wear the headphone in a long period of time. It would be a mistake if you buy the AE2w for only its audio quality because you have to pay more for Bluetooth and other features. There are cheaper options for you then.
The Bose headphone is currently available on Amazon for $249. Will you opt for one?
Disclosure: We might earn commission from qualifying purchases. The commission help keep the rest of my content free, so thank you!