Climate change has brought a wave of extreme weather disasters during 2021 and it is expected to be more severe in the years to come. The rising number of disasters is alerting as they have claimed lives and upended livelihoods in many countries. The main causes of climate change are deforestation and burning of fossil fuels like coal, oil, and gas. That's the reason why we are pushing towards carbon neutrality in recent years by moving to renewable energies like chemical lithium-ion batteries.
Disclosure: This is a sponsored post. We were compensated to publish this post on our website.
These batteries can be found in all kinds of consumer electronics or automobiles, so the huge demand has led to supply shortage and rising cost. It is estimated that the market will have a deficit of 12,000 tonnes of lithium carbonate in 2022. During the search for alternatives, sodium is considered to be the optimal solution as sodium and lithium have similar chemical properties; Moreover, the amount of sodium in Earth's crust is 1,000 times more than lithium. Bluetti has decided to integrate the sodium-ion battery technology into their upcoming products. NA300 has just been announced as the world's first sodium-ion solar generator, and it is released along with the new battery pack B480.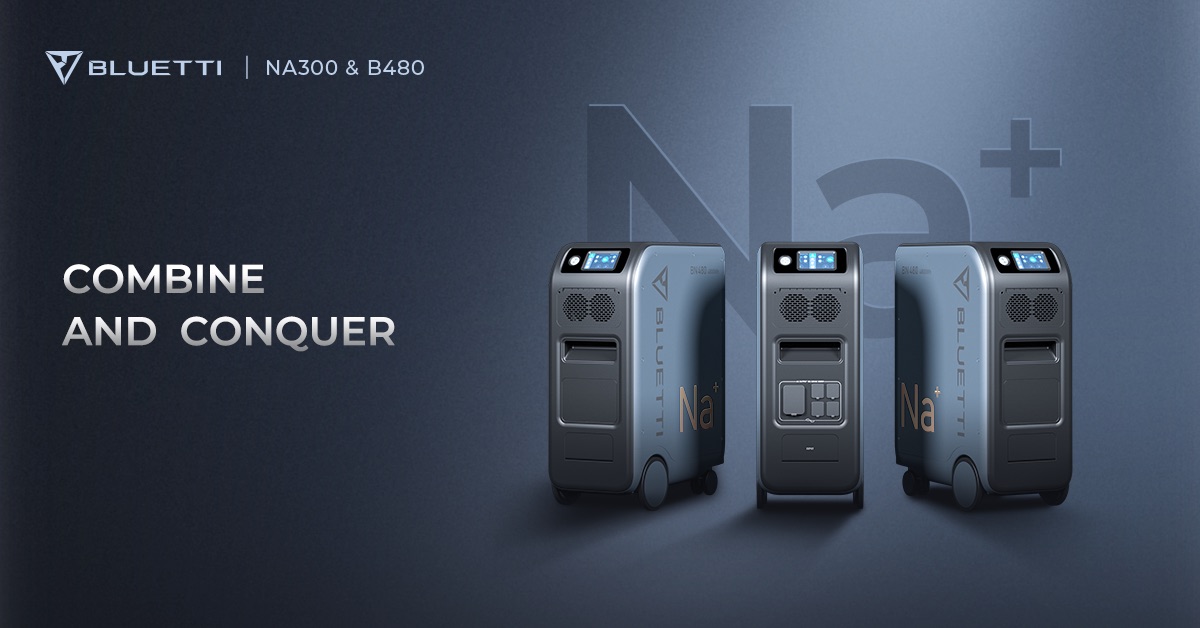 As compared to its predecessor EP500 Pro, the NA300 has similar design including four 20A plugs and one 30A L14-30 output port with built-in 3,000W pure sine wave inverter. It comes with some important upgrades; For instance, the 2,400W solar input is boosted to 3,000W, besides, it can be recharged from 0% to 80% in 30 minutes by 6,000W swift AC + PV dual charging. However, the battery capacity is much lower (3,000Wh vs 5,100Wh) due to limitations of current sodium-ion battery technology. To compensate the downside, the NA300 can be paired with up to two B480 battery modules with 4,800Wh capacity each; That means the total capacity could reach up to 12,600Wh, so you don't have to worry much when there is a power outage, especially when you add solar panels. Notably, the NA300 has the 240V, 6,000W connection so that it can be connected to another NA300 unit via the Fusion Box. The IoT app remote control is available on Android and iOS, and it works the same as seen on EP500 Pro.
Although the sodium-ion battery has lower energy density as compared to LiFePO4 battery cells, it excels regarding cost, low-temperature performance, charging speed, and other electrochemical aspects. The NA300 and B480 has the capacity retention rate of more than 85% and system integration efficiency of over 80% in low-temperature environment of -4°F (-20°C).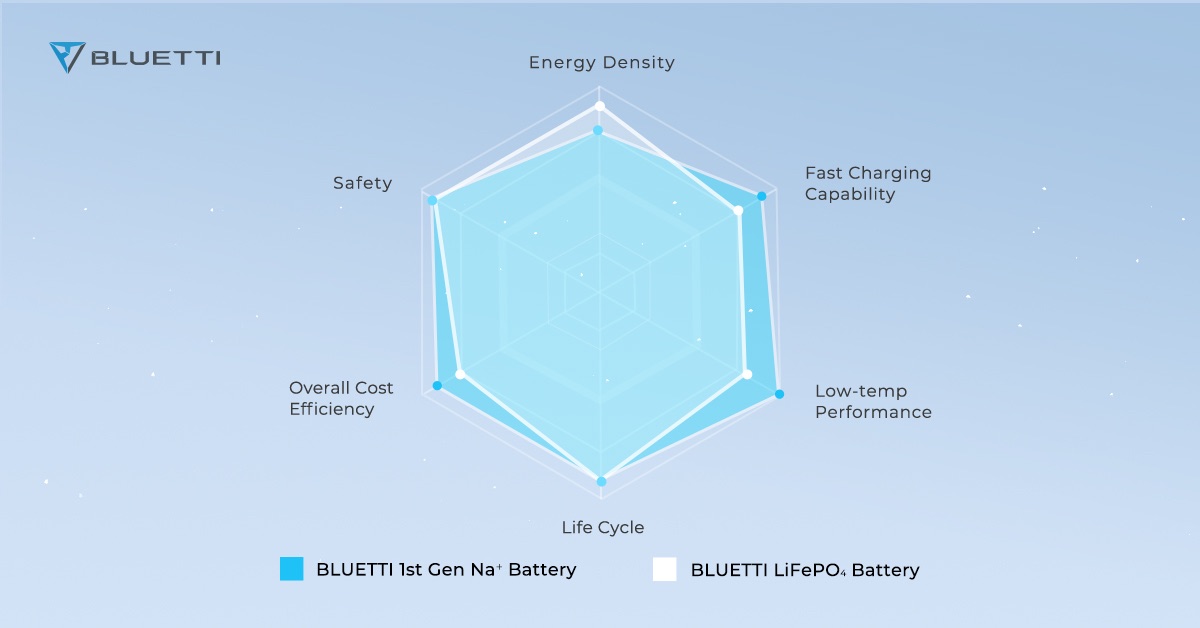 The BLUETTI NA300 will make the debut at CES 2022 and they might also announce a range of new products with the new technology and alternative power solutions. Check out more information on their website.
Disclosure: We might earn commission from qualifying purchases. The commission help keep the rest of my content free, so thank you!