BlogWorld is underway, and here I'd like to share the experiences that I had and the knowledge that I gained on the first day of the convention. This post is great for those of you who weren't able to attend the conference, and is also beneficial for those of you who did, as you most likely had a different experience than I did. (Note that you can purchase a "virtual ticket" which allows you to watch the seminars online.)
Scott Stratten of Unmarketing: 7 Deadly Sins of Social
I'm going to be completely honest: this was the best session of the day, and it really started things off with a bang. Scott is the owner of Unmarketing, and he may be one of the funniest people I've met. Throughout, he managed to both be informative and hilarious, and while I'm not really going to focus on the jokes that he told, keep in mind that they were of immense quantity and high quality.
1. Gluttony
Stop syncing Twitter updates with Facebook updates with LinkedIn updates with etc…
Basically, refrain from automating your social media. Social media is meant to be a form of conversation and human interaction, and there's really no substitute for a genuine, human element.
You don't have to be present on every single social site – pick a few, and work hard at maintaining your profiles on each one!
In terms of social media, try to avoid uncontrolled automation.
Example of a company that does social media how it is supposed to be done: Whole Foods. Specifically take a look at their Pinterest account, and note that they're not "pinning pictures of asparagus."
Reply to people who interact with you on social media! Show them that you're available to engage!
2. Pride
Accept negative feedback, but be able to differentiate between genuine commenters and trolls. Kill the trolls.
Don't say or do anything that would get you, or your brand, in trouble. (Insert a ton of Anthony Weiner jokes.)
3. Sloth
Monitor every social media page that you have, and do it daily, or get rid of it. Not having a social media account on a specific service is better than having an abandoned one.
If somebody can immediately subscribe to your email updates, then they should be able to immediately unsubscribe. No frustrating waiting periods. Ever.
4. Greed
Basically, Scott said that there are no shortcuts in social media. Don't get lame Fiverr gigs or pay for Facebook fans – just be genuine, and engage with your readers!
5. Lust
Not taking responsibility for your error can make it a huge deal, while owning your mistakes helps people to respect you.
6. Envy
Don't only focus on social media interactions that make you look good. Don't only RT compliments, don't only RT links to your posts – share articles that you feel will benefit your readership! Don't be selfish!
7. Wrath
Again, just be careful what you do, since wrath can be easily incurred. Always handle the wrath of others appropriately and apologize – don't make things worse than they already are.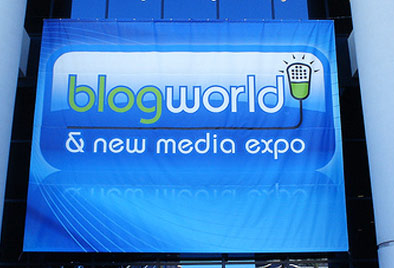 Building an Authority Brand
This was also a great session, and that is why I have taken the time to talk about it in this post. Although Chris Garrett was not initially mentioned in the panel lineup, he was there, along with Zac Johson, Syed Balkhi, and John Rhampton.
What is a brand? People should always remember a brand by something specific. This can be a word, a favicon, a domain name, or whatever else.
To have a successful blog, you need to have a passion for your topic, and you need to bring a unique perspective to your niche. Also, it's important that you have consistency in terms of the names you use on your social media platforms.
The best kinds of authority are expertise and reward. Be the trusted advisor!
Don't put all of your eggs in Google's basket – you need to build an email list! Don't be ignorant.
10 Ways To Promote Your Brand
1. Create a logo
2. Custom theme design
3. Quality Content
4. Branding your name
5. Social Networks
6. Guest blogging
7. Blog commenting
8. Creating a mailing list
9. Monetization strategy
10. Take advantage of all of your opportunities
Syed recommended logonerds and designpax for logo designing services.
You should be commenting on blogs in your niche and leaving valuable observations on those threads. Don't just say "nice post" and be done with it.
Blogging.org's guest posting page has a great list of sites that accept guest articles
12 Imperative Must-Do's for Serious Bloggers
Jay Baer really did an excellent job giving us some great, actionable tips in this speech, and I tried to grab the most important points to share with you all.
1. Be Patient
Don't give up on your site – you could be close to going big at any moment!
2. Be specific
Complete this statement:
because of this blog (specific audience) will (specific benefit)
3. Be Consistent
While more posts will drive more traffic to your site, it's important to establish a steady routine. If you can do 10 posts per week, then do that every week. If you can only manage two quality posts per week, then do those two every week.
4. Embrace Variety
Try writing weekly wrap-up posts or running contests on your site to gain variety.
5. Be a YOUtility
Jay Baer says that "giving someone a list of ingredients doesn't make them a chef," which reminds us not to hold back on which information we give to our readers for free and which we keep for paid consulting!
6. Find an anchor
Have something reliable in the calendar each week, and make sure that you stick to that commitment to always write that post.
7. Have a CTA
It's about behavior, not pageviews.
Complete the statement:
After visiting this blog, I want readers to do (action). Second best is (action). At a minimum, (action).
8. Cultivate community
Be vulnerable, and connect with your community! Thank them once in a while!
9. be findable
Your most important reader: GOOGLE
Great tool: InboundWriter
10. Keep Score
Set up Goals, Funnels, and Event Tracking in Google Analytics to make sure you reach your goals.
Measure percentages, since these metrics usually deal with behavior.
11. Embrace extensibility
Like Stratten said – don't connect all of your accounts.
12. Be Shareable
Do more icons really equal more shares? Nope.
Jay says: "Shine the light on others, and the light will shine back on you," and he reminds us to share down. This means that instead of RT'ing all of TechCrunch's articles, help a little guy get to the next level by sharing some of his stuff!
My Personal Networking Experience
I met some great people here at BlogWorld, and I'd like to take this time to teach you a valuable lesson in blogging and internet marketing: don't be afraid to share the love! Selfish bloggers get nowhere – link to others, and they will link to you!
Mitzi Perdue – BHealthy
Andrew Finn – VO Audio
Bridget Finnegan – Bfinnegan
Jim and PJ Jonas – Goat Milk Stuff
Beat Hurlimann – Huerlimann cc
Jason Boucher – Boucher Media
George Davis – Virtual Davis
Jason Konopinski – Jason Konopinski
Nina Amir – How To Blog A Book
Carlos Sena – Grupo RBS
Melvin Kee – MediaCorp
Suzanne McDonald – Designated Editor
David Hamilton – Everlution
Adam Bryan – Blue Mango
Regina Ryan – Auritt
Last is one of my favorites:
Leland Carson – Dull Men's Club
See more wrap-ups from BlogWorld 2012:
Day 3
Disclosure: We might earn commission from qualifying purchases. The commission help keep the rest of my content free, so thank you!