Social media is something we obviously know will only grow as time goes on. There are new social networking websites that sprout up every day, however very few stick for long. This shows the importance that many individuals put on good quality websites. Social networking is the tactic that both business and individuals use to brand themselves and interact with their audience, students, colleagues, and more. Today, we will look at the importance and value of social media to the modern day user.
There's a Website for Everyone
One way to take advantage of social media is to use a social network that best fits your needs. For example, if you are creating a page for your school, Facebook would better fit your needs. The ability to create Facebook groups to share important information can create stronger group interaction. However, a good idea for businesses, especially those who benefit from customer service (retail, tech, etc) would surprisingly find Twitter helpful. For most customer questions, the character limit would be ample amount of text needed to help. This will allow you customers to get fast advice and customer service help.
Your Public Image
Some individuals forget the fact that social media is the perfect example of something that directly affects your public image. What you post can affect you for a long time. For this same reason, on a different note, you should also extend yourself to other social networking websites as well. While, if you aren't a blogger or in the Internet industry, it may seem redundant to focus on this aspect. In the growing web age, having a strong web presence and offline presences is key to growth in the world (jobs, college, relationships, etc). Personally, like me, you may find that while growing your online image, you'll want to later pursue working in this industry.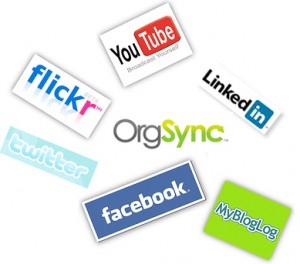 "The Personal Effect"
For those already in the public, growing your social media image can greatly give you what I call "the personal effect". For websites like Facebook and Twitter, some individuals find that keeping the personal life separate from their field is key. However, others find that creating a personal relationship with their audience through these websites will bring more interested individuals to their page.
Virtual = Future
Lastly, we must recognize that social media is the future. It is the thing that drastically has affected the way we interact and communicate. However, looking at our resources we have now. There is a lot of change that can occur in how you use social media in your life. For example, Google+'s hangout feature is one of social media's successful implementation of a group video chat feature. This makes it ideal for a venue for classes, events, discussions, etc. The opportunities for taking advantage of social media are endless.
Disclosure: We might earn commission from qualifying purchases. The commission help keep the rest of my content free, so thank you!